The invisible plus size section
The Baishakhi festivities could not even take a breather, and Ramadan and Eid-ul-Fitr preparations are already in full swing. You cannot walk past a corner on the streets without Eid fashion advertisements blocking your sight. 
Rows upon rows of clothes are being stocked in the showrooms of well-known fashion brands. Yet, looking carefully, only the sizes marked 'M,' 'L,' or the range of 36-40 is where all the clothes are available the most.
For stouter and more full-figured individuals, the new arrivals mean very little, as their size is hardly available, be it shalwar kameez or western cuts of clothes from ready-to-wear brands.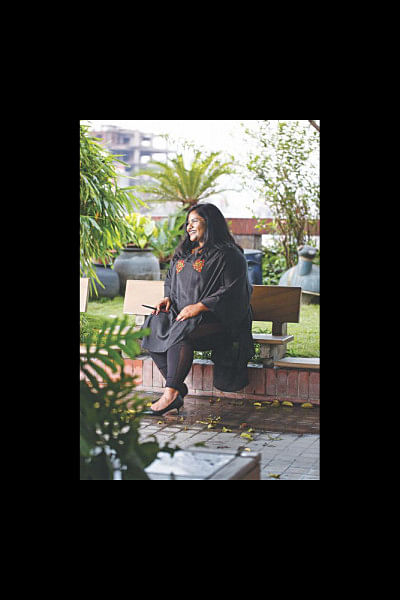 Sure, being larger than average is bad, it makes one more prone to various ailments, and puts a negative vibe on a person's appearance — we have all gone through the medical and social side of the thing. But does it mean a person has to hide away or slim down to fit into a piece of clothing? 
It's almost a no-brainer that in a city where there are multiple tailor shops in one neighbourhood to cater to all customised sizing, the ready-to-wear lines should be well equipped to cater to all possible sizes.
Yet, the reality is far from it. Saris and tailor-made shalwar kameezs are fine, but not everyone will want to wear these, nor are they comfortable wearing the same cut and style of clothing. It's bad enough that one brand's 'Size 44' is almost similar to another boutique's 'Size XL,' but returning empty-handed from a two-hour long search for a good, new outfit to wear for Eid (or any other occasion) does not help.
And let's not forget the fact that your usual size may not fit you as the latest line-up has incorporated a 'slimmer-cut.' And of course, the sales person, in a monotone voice, will remind you that they never carried this size, even if you show them that you are wearing the exact size from the brand.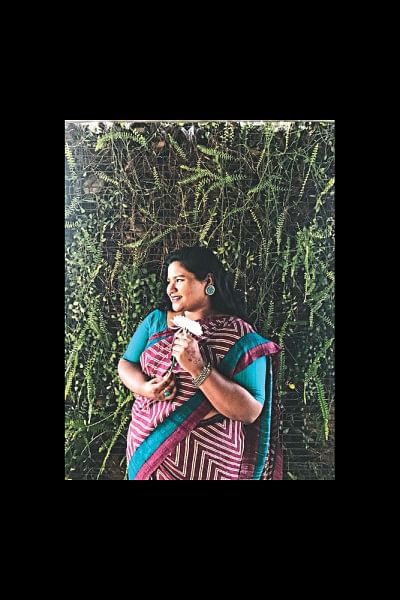 On the rare off-chance that you do actually find the right wear, there is still work to be done. The pants or the bottoms are proportionate to fit only a certain figure, that is the fashion dummy that was used.
The notion that longer sleeves are the end-all to any fashion problem creates another conundrum. Many a story revolve around the terrible incident of arms getting stuck in the oddest possible angle while trying on a particular piece.
And let us not forget the hem lines; fashion designers, in their infinite wisdom, often forget the average height of the actual wearers. Unless you want to look like a walking potato sack in a designer tent, every sensible wearer needs a massive adjustment.
While Western fashion designers, apparel, and clothes sellers are trying their utmost to incorporate the growing plus-size demand into their line-ups, it is a far cry for the local fashion scene. Of course, for a country where Eid (or any other occasion) means a rise in prices for products, it is still a lot to expect from fashion houses that are so burdened with just churning out their unique looks, let alone address sizing issues.
It is still a matter of question; if there are so many tailors who are capable of working on the customised front, what exactly is stopping the fashion houses to take a leaf out of the reality of everyday fashion?
If your tailor is taking care of all your plus size (and regular) adjustment issues, thank your lucky stars. From matching the threads to the well-placed pleats, and including sequins and beads on request, your tailor(s) is capable of feats of customised miracles.
You may hear the occasional words that making a newer dress would be far easier than working on these time consuming adjustments. Sometimes, you have to wait longer than usual, but they get the job done. As a modern specialty of urban dwellers is to not have any capacity for basic sewing, the tailor is the only life saver in the ocean of fashion disasters!
Plus-size or not, every body deserves to be dressed and clothed fashionably. People are more than happy to get a dress off the shelf that fits, even if the model on the poster is ten sizes smaller. Proper wearable clothing in variety of sizes cannot be that big an obstacle, if feedback and sales figures are truly taken into context.
People are prepared to buy a proper fitting set of clothes, no matter the size label, but will the sellers and the designers ever be ready?
Model: Sobia Ameen