Loving and Living with Plants
Q&As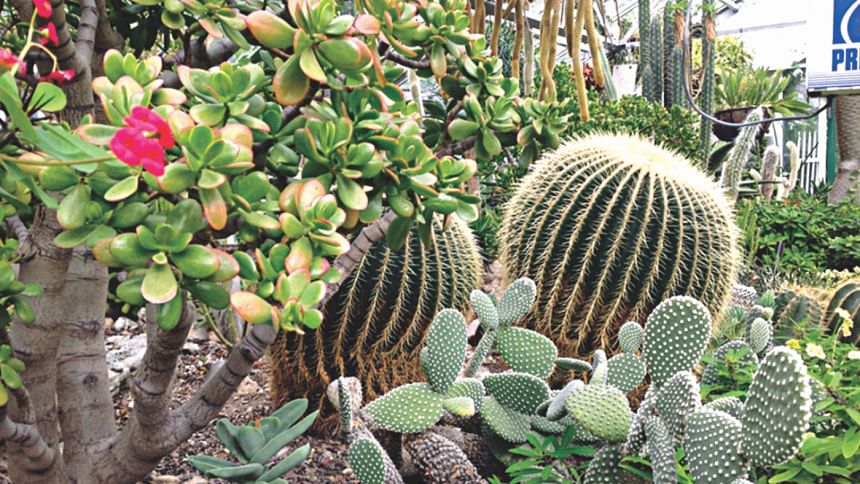 It has been a long time since I last wrote my column. I was preoccupied during the entire hiatus but happy to have received some correspondence from the readers.  Before I set to answering them, please allow me to reassert that I am not a horticulturist, a botanist or an expert in this field. Just like you, I too enjoy the sight of greenery around and simply love to share my experiences with others.
Please do continue to write, as together we can bring about a change, even if it is within the confines of our homes, and that I believe, is a positive start.
Now on to the questions -
Dear Ms Laila Karim,
I have had the pleasure of going through your article on "Understanding the Rose", which appeared in Star Lifestyle of The Daily Star some time ago (Tuesday, February 02, 2016).
It was a useful write-up and taught me a few things about rose cultivation.
I have about 30 rose bushes of different colours and this is my second year of cultivation. These plants are all potted in medium size earthen tubs and bloomed beautifully last season. In a publication on roof top gardening, it is mentioned that come first week of October, one should revamp the plant tub with fresh fertilised soil and by middle of October to trim the older plants.
It also mentioned that once pruned there should be no watering till the time new leaves appear. This would mean about 15-20 days. My question is if I do not water them for this prolonged period, then these potted plants may dry and wither away.
Can I have your kind advice on this? I have already pruned the rose bushes a couple of days ago.
Thank you in anticipation.
Jahangir Saadat 
Dear Jahangir Sadat,
Please accept my sincerest apologies for the delayed response to your letter (dated October 19). Your enthusiasm for cultivating roses seems genuine and I am sure you are taking good care of them.
What you mentioned in the letter is something that one needs to do every year - like an annual, medical check up!  Plants get new life with such special treatment. You seem to have done everything necessary for the proper growth of the bushes. Water is the lifeline of any living creature and the soil of the plants actually sends signals as to whether your plants need watering, and to what amount.
In the current weather condition, after pruning branches, changing the soil and with the new feed of fertiliser, it is essential to water them in a controlled manner. Otherwise they may even die from the lack of necessary moisture.
As an ardent lover of flowers, you are aware that roses are very delicate and precision is key to a good culture - no excess of water, or fertiliser; not even sunshine!
I have often observed in other countries that garden soil bags are made according to the need of that particular flower/s and the type, but in our part we do our own mixes, or our gardeners do the job with their acquired knowledge and skills. Actually by touching the soil base, or observing the colour of the leaves and body of the plant, one can easily assess how much of water is needed for that plant.
For vibrant blooming of roses, let the new branches settle down for a while, then you add some nutrients to the soil - liquid of oil cake/khail under one inch of the soil (few inches away from the main stem).
Dry oil cake pieces are sold by weight in good nurseries. You need to prepare the liquid first - mix a portion, say 500 grams in a 4 litre container with a lid. Place it outside for over two/three weeks. 
During the period, particles of the cake will dissolve with water (in between you need to check and stir with a stick to quicken the process). Be prepared for the pungent stench.
In several weeks the mix will be ready for the plants to absorb.  In a season, these steps must be repeated thrice (in very small amount). 
From personal experience I can say that this mix is very good for any flowering and fruit bearing plants, and particularly very good for roses to enhance their look!
Dear Laila Karim,
I have a fascination for orchids. I am a regular reader and enjoyed your articles in Star Lifestyle of The Daily Star. Gardening is my passion and recently a friend of mine gifted me a lot of flowering seeds from Russia. The names are all in Russian, but judging by the looks of them they seem to appear like dahlia, poppy, tulip, pansy, water-lily, etc.
What surprised me most that there are also orchid seeds! I have not the faintest idea of how to plant them. I will be much obliged if somebody could advise me  on what to do. I will be most willing to share the lot of seed packets with anyone who can culture them. As an art lover I would not want these go to waste...'
Sabiha Amjad
Dear Sabiha Amjad,
I thank you for sharing your generous thoughts.  Few years ago, I was in the same situation.  With a lot of enthusiasm I brought a good quantity of seeds from Europe, but I could not cultivate any of the plants due time constraints and lack of resources. Keeping/preserving the seeds in cold environment (in regular chamber of the freeze) is important (I learnt this later). As these are the flowers of colder climates, we need to preserve them in similar conditions.
We have options in hand - to check with the big/reputed nurseries in the city.  You may check with BRAC nursery at Mohakhali (Kanon), or to the Government Nursery at Gulshan 2 (adjacent to the Gulshan Park).
Please speak to the authorities. First, see if anyone you know may wish to take them. Recently, I read about a special, large scale, private-commercial venture of orchid cultivation along with other flowers at Phulbaria Upazila of Mymensing. You may choose to contact them too. Hoping for the best.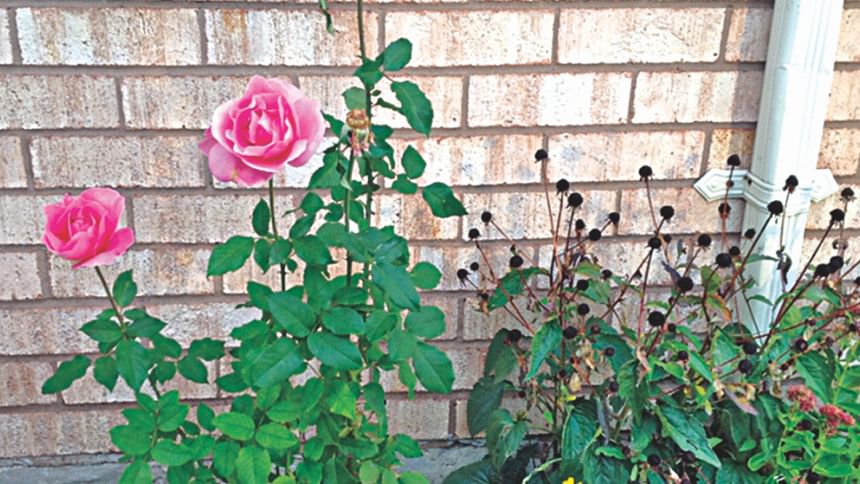 Dear Ms Laila Karim,
First of all I would like to thank you for your column exclusively devoted to plants. I like gardening a lot but cannot find time to do it. I have tried growing cacti indoors many times but failed miserably.  Can you give some suggestions regarding this issue.
Shahnaz Islam.
Dear Shanaz Islam,
Cacti are simply great. Recently I had the opportunity to see a wealth of various types of cacti in a conservatory.  This group of plants are so varied and the family so large that we need separate discussions on each types.  But to generalise, cacti are known for their adaptive nature,  tolerance and little need for caring.  They can often survive in the most hostile of environments.
As they retain water in their leaves, stems, and roots into sandy and rocky type of soil, while nurturing them one must allow them to have plenty of exposure to the sun, very little moisture/water and occasional pinch of fertiliser at the soil base.
Please remember to check the soil base from time to time and try to assess the condition of the stem/body.  With time you will learn to sense the pulse!
Your mail did not speak of any specific conditions but allow me to warn you that cacti, when kept indoors, usually die due to over-watering and lack of exposure to sunlight
I hope this information helps and do write if you have any other questions.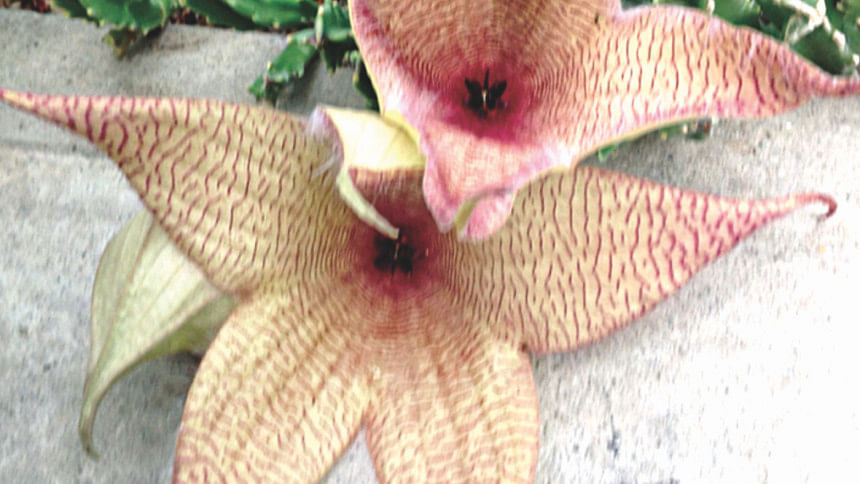 Photo courtesy: Laila Karim
If you have any queries, a gardening-story, photos of your own garden or just want to share a thought, send as an email at: [email protected]