Marzan's Kitchen
Colours and flavours; two of the most common words used to describe our culture and food. Needless to say, we love the spices and how they play with our taste buds. While our local cuisine holds a special emotional weight, it is okay to crave something exotic every once in a while.
What if you could order something that will meet that craving for that deliciousness with a touch of exotic ingredients?
Marzan's Kitchen offers a number of choices. They boast their refined cooking skills and their fixation on using the best ingredients. Heavily inspired by her time abroad, Marzan Mahmood, Co-owner of Marzan's Kitchen confessed how her cooking style has been shaped by different cities she's visited over the years.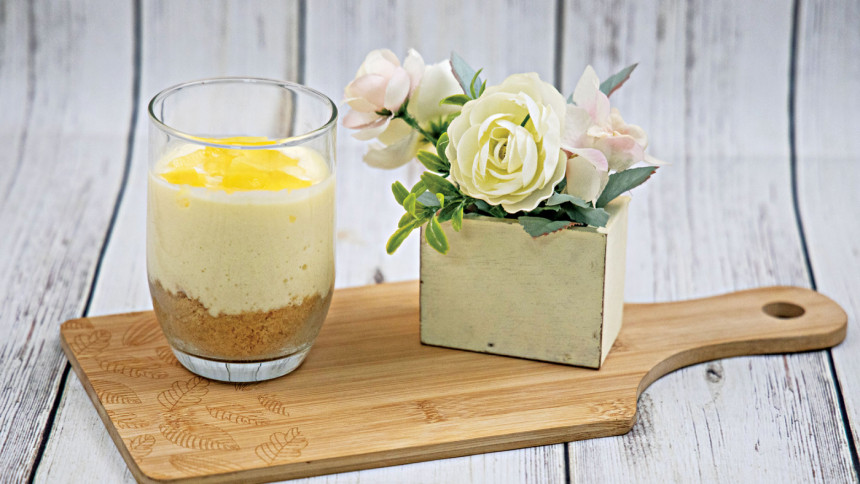 She loves to cook and as you would expect, someone with such adroitness gets approached often.
"We are school friends and she loved to cook from an early age. But we never thought of doing something serious with it, not until very recently" recalled Maisha Samiha, another co-owner of the initiative. 
"We are importing spices all the way from the USA. Quality ingredients will induce explosive flavours," she added, as she pointed out her star dish — Achari Gosht with aromatic rice and Alu-parathas.
A traditional beef curry that is not only visually pleasing but will send your taste buds on a familiar ride, only this time with some new flavours. There's no denying that Bangladeshi people love beef curry, and this one is succulent enough to create an impression. Another choice is Beef & Mushroom in Oyster Sauce. Back by popular demand, the dish is served with fried rice and salad, but of course, the champion of the dish is the rich oyster sauce gravy.
If you want something more exotic, there's Spicy Squid Fried Rice served with Chinese lemongrass chicken gravy. As you can imagine, this will be a treat for seafood lovers and the fragrance of lemongrass is a pleasant addition, guaranteed to make you ask for more.
You could also try their Mango Mousse Cheesecake. Even though mango is probably the most popular tropical fruit, it's not often you see a well-prepared mango cheesecake. The rich creamy lusciousness will be accompanied by a chicken pepper sandwich with a Chinese flare. For those of you in search of new taste, this could be an exciting prospect.
For those who prefers chicken, Chicken Ragu Pasta and Peanut Butter Chicken Curry are two scrumptious choices, with the pasta being served with home-grown fresh basil. Butter chicken on the other hand, is served with a garden salad and aromatic rice, both of which blends perfectly with the dish itself and plays hide and seek with your taste buds.
"Never a dull moment. We don't want people to get bored with the same old items. Therefore, we will be changing the menu regularly," Marzan added. And all that with quality ingredients; some are even home-grown."
Even with a rotating menu, The Achari Gosht will remain and like the rest of the items, one can order it via Cookups. But the most interesting and perhaps ambitious fact is that they will be hosting Live Facebook cooking shows. Only this time, for the first time ever, you will be able to order the food online while you are watching the show, as well as afterwards.
With a taste for flavours, attention to details and polished cooking skills, Marzan's Kitchen offers a number of delicious treat that you certainly deserve.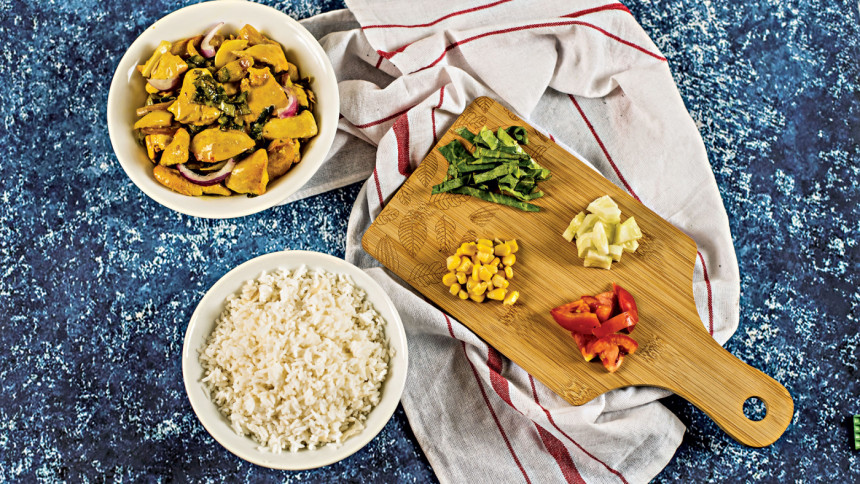 Photo Courtesy: Maisha Samiha
For more information, visit their Facebook page: https://www.facebook.com/marzanskitchen