Farzi Café —Take your taste bud on a heavenly ride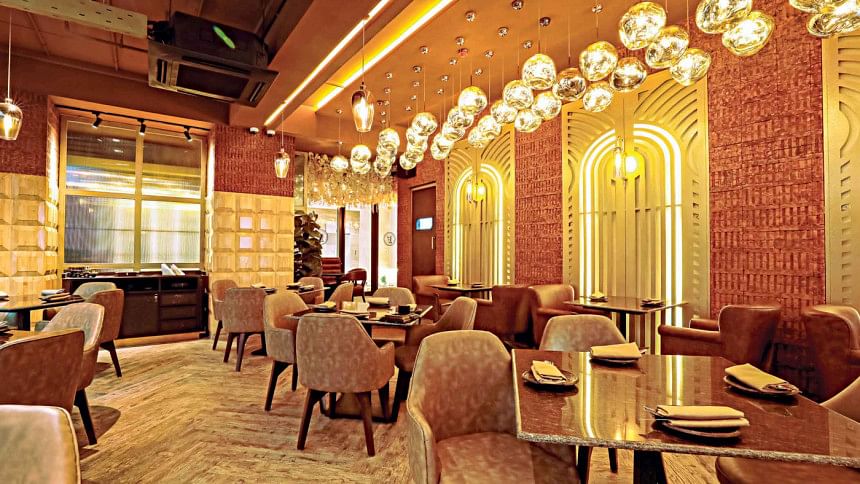 Bored of regular pizza and pasta? A lazy afternoon cheeseburger doesn't cut it anymore? Yearning for a more familiar taste to tantalise your taste buds? Then look no further because Farzi Café — an amalgamation of traditional global cuisine, with an Indian touch, modern presentation culinary styles, and ambience — is the ideal place to go.
Nestled at the heart of the city, and located within a 30-second way from Gulshan-1 circle, international chain, Farzi Café, had its inauguration in Dhaka on 8 January, 2021.
Redefining the modern 'Spice Bistro' by preparing food through a scientific (colloidal) system, where ingredients go through molecular gastronomy process, the café is transforming traditional cuisine into a modern sensory experience.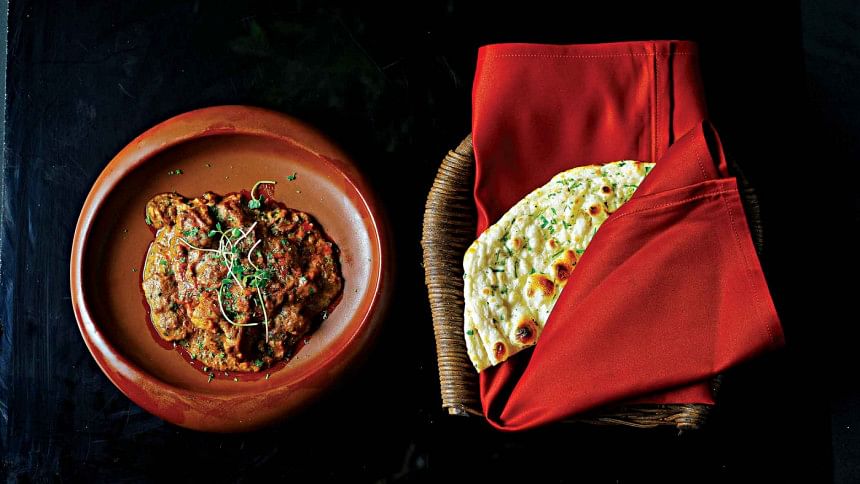 Farzi Cafe commenced its journey in 2014, intending to bring Indian and traditional cuisine back in vogue. It is now having a successful run in eight countries including Bangladesh, the UK, UAE, India, etc.
With their versatility in the menu you can choose dishes and beverages, which would hit your taste bud and mood perfectly. A must-try from Farzi is their 'mutton irrachi pepper fry,' which is boneless shredded mutton, cooked with curry leaves, coconut and black pepper, with Malabari paratha on the sides.
The owner of this new venture, Rashadul Hossain Chowdhury, said, "This is an ideal restaurant for vegetarians, or anyone craving for a fusion cuisine. The blending of Indian subcontinent cuisines with that of western cuisines like Italian, Spanish is there.".
'Rawa kasundi fish' with 'xo jhal moorie' is one of their signature dishes, where semolina crusted fish is flavoured with Bengal mustard, pan fried and served with puffed rice and ghee polao.
If these all do not interest you, you can always go for their kebabs and biriyanis.
Farzi Café offers you 'tandoori malai cauliflower,' which is clay oven roasted cauliflower with almond, cream and cardamom, topped with parmesan cheese and toasted crumbs.
For biriyani, you can try out their 'Nizami tarkari biriyani' with a touch of Indian spices served with curd and 'papad crisp'.
There's more! Farzi offers you equally appealing desserts and beverages to bless your tastebuds with one hell of a ride. Their 'chocolate dirt pile' with textures of chocolate, vanilla ice-cream and hot chocolate will take you on a world of chocolates that your sweet-tooth always craved for. You can try their 'Italian smooch,' which bear some magical quality to get rid of your exhaustion right away. One sip is all it takes to have it answered.
The key feature of Farzi Café is its presentation of food, which exactly mirrors the taste of its fusion cuisine. Their art of presentation with stellar lights in the décor and soothing music in the background would add wholesome aesthetic value to the already excellent dining experience, leaving any visitor awestruck.
Rashadul Hossain mentioned, "At Farzi Cafe, our diners will get to experience familiar cuisines with a completely new twist, taking into account the artistic, technical and social aspect of food. The experience is sure to be a treat to all the senses, something which is yet to be introduced by our contemporaries."
So, put Farzi Café on your go-to-places and experience the unapologetic mix that still suits every palate.
Essentials
Tower of Akash, 54 Gulshan Avenue, Gulshan 1, Dhaka
Valet Parking: Available
Facebook:  https://www.facebook.com/FarziDhaka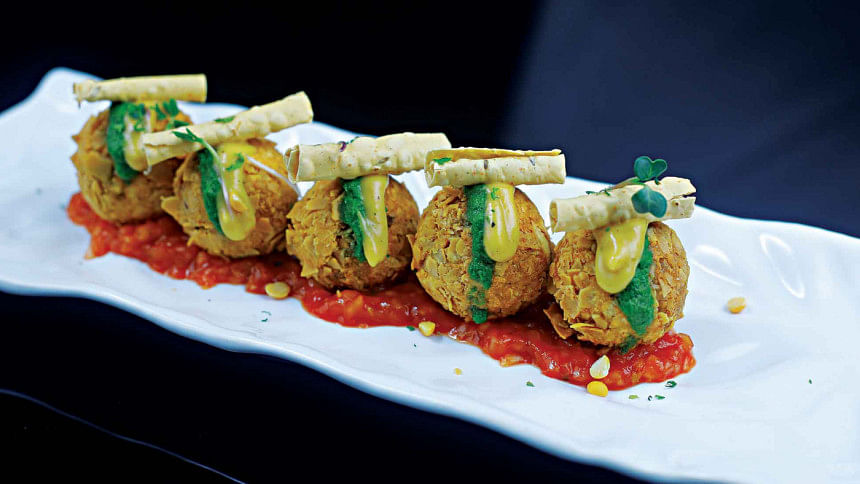 Photo Courtesy: Farzi Cafe