Boost Juice now in Dhaka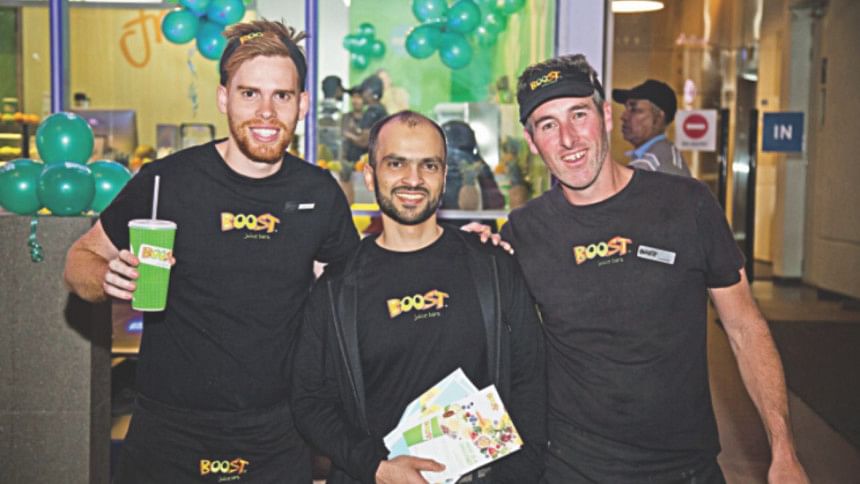 World famous Australian smoothie and juice franchise, Boost Juice Bars is now in Dhaka's Banani 11. Boost Juice is the first international smoothie brand to enter the food and beverage scene in Dhaka.
Their range of smoothies, crushes, and juices are freshly made in front of customers with fresh, preservative-free ingredients without any added sugar.
Some of the exciting smoothies currently on offer from Boost Juice include Mango Magic, All Berry Bang, Banana Buzz, Coffee Bean Dream, Gym Junkie etc. Their lineup of mouthwatering Crushes consists of Mango Tango Crush, Berry Crush, Citrus Crush and many more, while their juices include an exciting mix of fresh fruits and vegetables. The prices for these treats range from Tk 250 to Tk 525, exclusive of VAT.
The international franchise will soon expand across Dhaka and in the divisional cities of Bangladesh. The brand is working on new items that will hit stores very soon and will come up with exciting offers for special occasions.
For more information, please visit www.facebook.com/BoostJuiceBd