Awaken your kundalini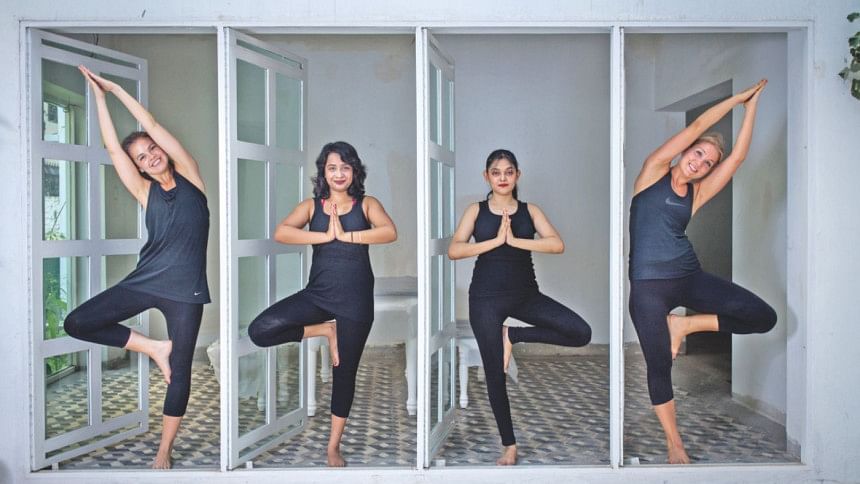 'Kundalini' or 'Kund' (pot) 'alini' (energy) is the store of energy in the root 'chakra' or 'mul' (root) 'adhara' (place) located at tailbone. 'Kundalin' also means circular, like the coils of a snake. When we awaken the 'kundalini', the serpent of energy stored in our base can rise up from the lower 'chakras' to higher ones.  Lower 'chakras' relate to our physical needs and higher ones to our spiritual needs.  'Kundalini' is often referred to as the spiritual energy or life force lying dormant at the base of our spine. By activating this energy, we can become more energetic, charged, and positive.
We all want to be happy, but searching for happiness in the material world is pointless because there is no end to desire.  To be really happy and free we need to release our desires.  Self-realisation is the discovery that the true source of happiness is not in the physical world but in the connection to the cosmos which is known as 'Samadhi'.
Once we are in a state of connection with the cosmos, we will be happy no matter what happens in our physical world.  We feel no stress, no worries, no fear, and no insecurity.  
When you see ice in water, only the tip, 10 percent is visible.  The rest is hidden.  Similarly, in our world, only 10 percent is visible, the rest is hidden.  Our senses only see 10 percent of the world.  
'Samskaras' are conditionings of the mind, the paradigms through which we perceive the world.  These can limit our understanding of the true nature of the world.  
What do you get from meditation and yoga?  Nothing, in fact you lose whatever you have!  All your fears, insecurities, assumptions… You strip away your conditioned learning, your socialised learning, and learn to be in your natural state once again.
Yoga is a means to increase your 'bhog' or happiness.  It is not to keep the body fit; that is only a side effect.  We have been given this body so that we may experience self-realisation.
Children are always happy.  They do not have to seek happiness.  But they are socialised into having wants and desires in the material world.  They need to unlearn these through yoga to be happy again.
'Kundalini' yoga uses the power of breath and sound to awaken our internal energy. 
Sound is another form of energy.  Different sounds have different vibrations or wave patterns, and accordingly, they affect different 'chakras', or energy circles, within our body.  The seven sounds for the seven chakras are: lam-vam-ram-yam-ham-om-om.
Chanting helps raise energy.  This is a metaphysical reality not bound to any religion. The universal sound OM, awakens the base then the middle then the top of the body.  AAAA – you feel in your base, OOOO – you feel in your belly and chest, MMMM – you feel in your throat and jaw and head.  Try it: AAAOOOOMMMM.  
By Shazia Omar
Photo: Shahrear Kabir Heemel
Shazia Omar is a yoga instructor at Studio 107. Her next session for beginners starts on Sept 7. For more information please email: [email protected]