Travelling around the world with Maliha Fairooz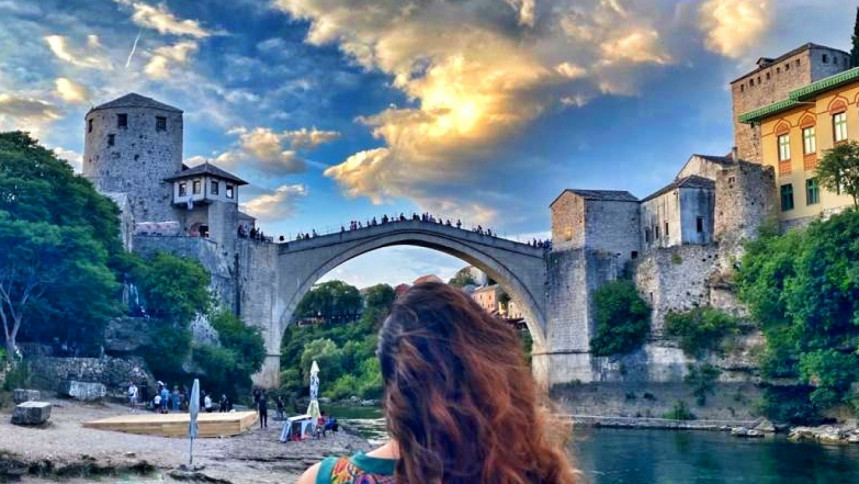 Maliha Fairooz has toured and explored the world through the eyes of a young, Bangladeshi, Muslim woman. At 31, Maliha has travelled to 97 countries on her Bangladeshi passport and will soon travel to her 100th destination.
Introduced to travelling by her parents at the young age of 4, Maliha Fairooz never forgot the excitement she felt on her first trip abroad. Although Maliha's first trip had been quite illustrious, charting her way through the UK, France, The Netherlands and the US, she has not been too selective about her travel destinations.
"I tend to travel to 'unusual' places — at this point after half the world, you kind of have to — and I often hear, 'Sorry, we have never processed this passport before' from immigration points," said Maliha Fairooz.
From Central America to Africa, Maliha has happily globetrotted across different continents and has a lot of mixed feelings about her experience. "In the past 27 years since my first trip, I have experienced racism, bigotry, visa woes and harassment at immigration, but equally I have experienced the beauty, hospitality, warmth and kindness of the world," she said.  
Having supportive parents gave Maliha Fairooz the best start to her travelling journey. Fuelled by her father's love for travel and her mother's unabashed confidence as a UN associate, her dreams of travelling the world took flight.
Maliha finances her trips independently through her work, her blog and her freelance writing gigs. "I have been working various jobs for 10 years now, so that's helped me save up money and prioritise travelling, that's literally where all my money goes."
Bursting with tips and tricks on how to save money travelling, Maliha swore by couch-surfing and hostelling excellent options for a bag packing expedition. From cheap flights to economical accommodation, her blog, previous articles, and her upcoming book provide abundant advice on the dos and don'ts of low-cost travel.
Fuelled by her love for travelling, Maliha has chosen to work in places she has never been to before, to be able to explore countries close by. "I explored a lot of West Africa when I was living in Sierra Leone. When I lived in Nepal, I went to Sri Lanka, Bhutan and other countries nearby." Maliha currently lives in Berlin and she finds that everywhere is much closer and cheaper to get to from Europe.
As a young girl travelling alone, Maliha's journey was not entirely without problems. From deportation, detention, interrogation, special checks and harassment by immigration officers and border guards, she braved it all. "Part of the reason I started writing my blog is to deconstruct the notion that travel is only for white people from privileged countries. The world is for all of us to explore, not just a subsect. And I want Bangladeshi travellers to be far more normalised in the travel media world, especially social media, so that travelling can be easier, more accessible and open for everyone."
Making her travel adventures so wholesome and worthwhile is Maliha's realisation that at the core, everyone is just looking for connection and kindness. The people of Sierra Leone showed her how similar their paddy fields were to the ones in Bangladesh, the artists of Mexico wowed her with graffiti that reminded her of the alpona in her own country during Baishakh. "In each of these instances, everyone showed me the beauty of their cultures, in a bid to connect with me. Everywhere I go, people find ways to bridge my culture with theirs."
As Maliha decides on her next 3 countries for travel, she urges readers to follow and celebrate her journey through her Instagram handle: @maliharoundtheworld and her blog www.maliharoundtheworld.com.