By road travel to India through Hili land port resumes after 2 years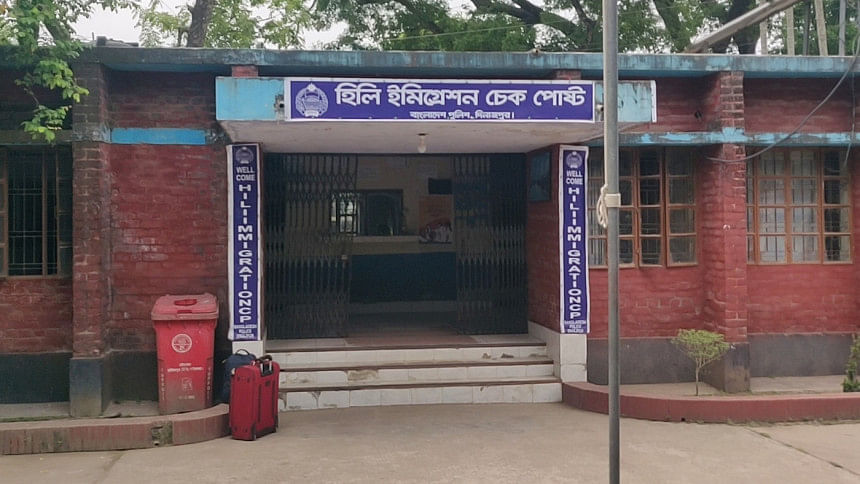 Bangladeshi travelers with valid Indian visas started using the Hili land port this morning (April 14, 2022) after nearly two years of restrictions due to Covid-19 pandemic.
Due to Covid-19 pandemic, the movement of travellers between Bangladesh and India through the Hili land port was stopped from March 23, 2020, said Mohammad Badiuzzaman, officer-in-charge of Hili Immigration Checkpost, reports our Dinajpur correspondent.
Later from May 16 last year, the Indian government allowed only stranded Bangladeshi passport holders to return. Since then, the stranded Bangladeshis with Covid-negative certificates started returning through this port, said the OC.
Using this land route to go to India for two years was completely stopped, he said.
The Indian government started issuing all kinds of visas to Bangladeshis on the Hili route from March 26, 2022.