Collision at Dhaka airport: 2 grounded Boeing aircrafts now ready to fly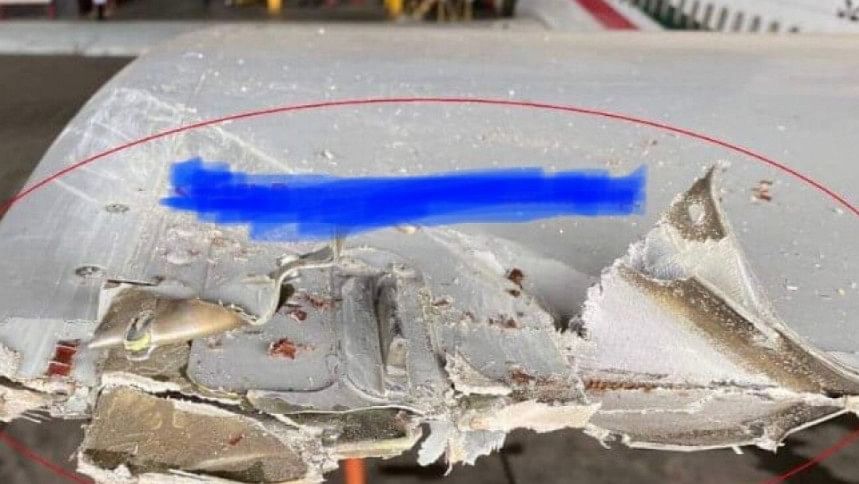 The two Boeing aircraft of Biman Bangladesh Airlines that were grounded after those hit each other at the hanger of Dhaka airport on Sunday (April 10, 2022) came into operation today.
"The Boeing 737-800 and Boeing 777-300ER that collided at the hanger is ready to fly," Biman said in a press release today.
"Two aircraft of Biman damaged in the collision within the hangar inside Hazrat Shahjalal International Airport are able to take off within a short time due to the efforts of Biman's efficient engineers and with the help of the aircraft manufacturer—Boeing," added the release.
"Biman's skilled engineers have been able to showcase their skills at the start of the Bengali New Year," Biman also said.
The national flag carrier, however, said, "The incident is still under investigation."
On April 10, the Boeing 777-300ER while entering the hanger strongly collided with the Boeing 737-800, which was already there. As a result, the radome and front bulkhead of the 777 aircraft and the horizontal stabilizer on the left of the 737 aircraft were partially damaged, Biman also said.
Such an incident has raised questions about the national flag carrier's fleet maintenance. The accidents are due to carelessness, said aviation experts.
On February 15, a Boeing 737 aircraft of Biman was brought back from Malaysia after a windshield crack was noticed mid-air en route to Kuala Lumpur.
On March 6, another Boeing was damaged when a bird hit an engine of the plane during landing at Sylhet MAG Osmani International Airport.
With the recent accident, as many as four aircraft out of a fleet of 21 were grounded.
Read more: Biman's Dubai flight rescheduled after 2 Boeing planes hit each other at Dhaka airport