Bangladeshis constitute 2nd highest number of foreigners visiting India during peak pandemic in 2020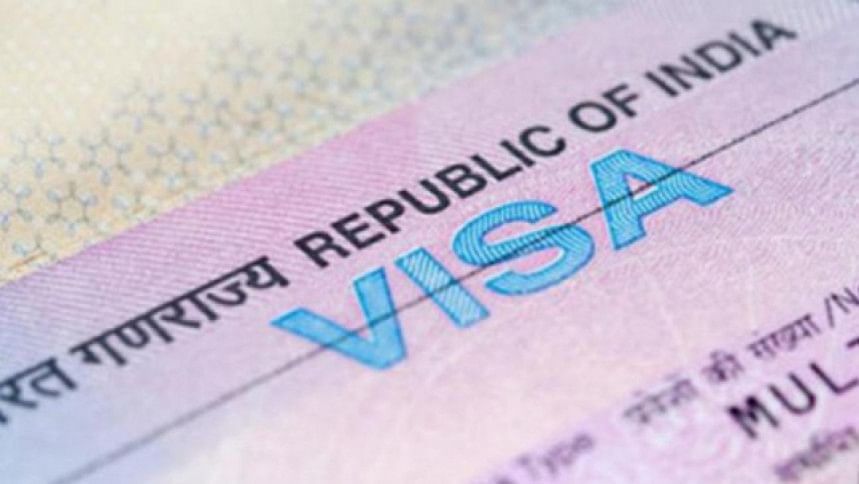 India issued only one case of long-term visa for a minority community from Bangladesh between April 1 and December 31, 2020 against 3,014 and 217 such visas for minority communities from Pakistan and Afghanistan respectively, according to the annual report of the country's federal Home Ministry.
During the same period, a total of 412 citizenship certificates were granted by the Home Ministry, it said.
According to the report, 258 foreigners were deported by India's Foreigners Regional Registration Officers (FRROs) during the period and most of the deported foreigners belonged to Bangladesh (113), followed by Afghanistan (33) and Kyrgyzstan (22), our New Delhi correspondent reports.
The report said 32,79,315 foreigners visited India during the period despite the raging Covid-19 pandemic. The maximum number of foreigners who visited India during this period were from the United States of America (61,190) followed by those from Bangladesh (37,774), United Kingdom (33,323), Canada (13,707), Portugal (11,668), Afghanistan (11,212), Germany (8,438), France (8,353), Iraq (7,163) and South Korea (6,129).
"These 10 countries accounted for 71.23% of the total arrival of foreigners during the period …owing to the situation arising out of Covid-19 pandemic," according to the report.
In order to control the spread of the infections, the Home Ministry had taken a series of steps to curtail the inward and outward movement of international passengers (both foreigners as well as Indians) in a calibrated manner since February, 2020.
However, with the phased unlocking in India, the Indian government has been relaxing the visa and travel restrictions in a phased manner since May, 2020, the report said.