Your go-to guide to hosting a Shakrain party at the heart of old Dhaka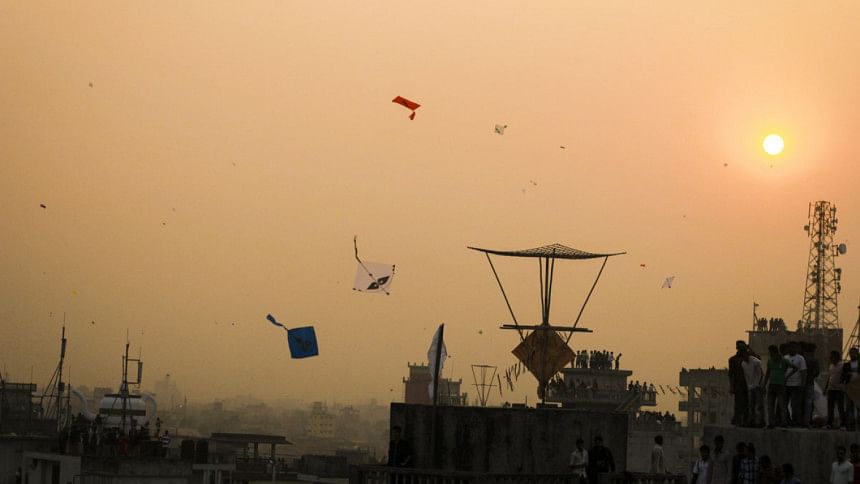 Shakrain, also known as 'Poush Songkranti', takes place to mark the last day of the Bangla month, Poush. It will take place on 14 January this year, with last year's festivity observed in a limited scale to comply with COVID-19 restrictions. Whether you are hosting for the first time or need a refresher, let us give some pointers to have a fun event this year!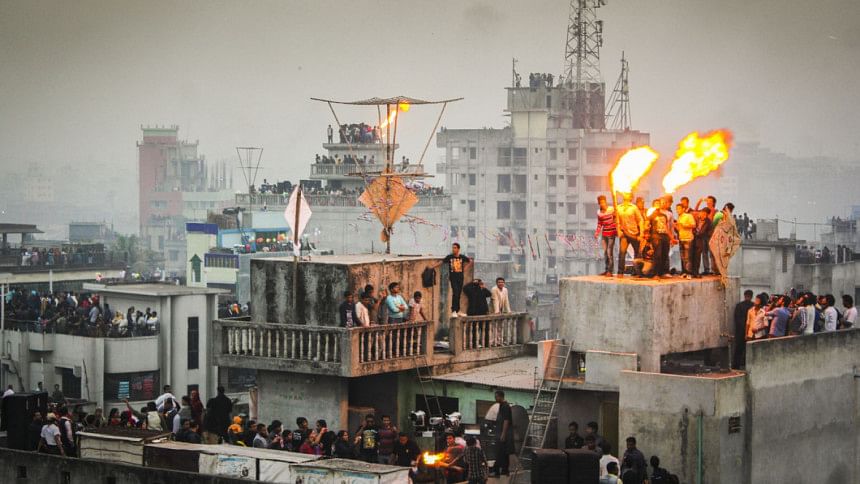 Choose the right rooftop
An open rooftop with winds coming in is the perfect place for kite flying. Whether it's your home in old Dhaka or a relative's house, start with the necessary preparations of cleaning and logistics support for the event like getting the decorative lights, booking firebreathers, buy fanush and book DJs with sound systems.
Make sure to mark your place in Google Maps for the guests to find their way in old Dhaka, and last but not least take necessary steps to comply with all the health guidelines, stock up on hand sanitisers and masks for the guests.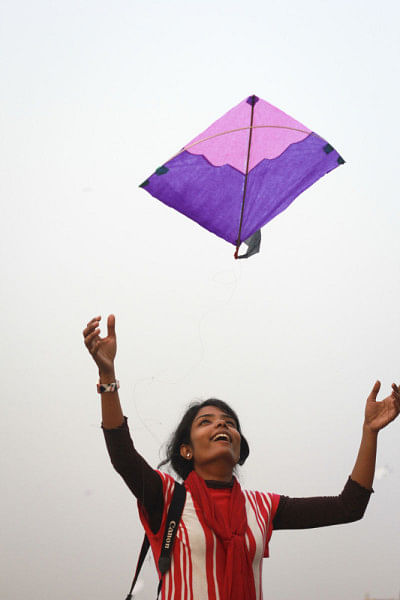 The star attraction: Kites
If you are thinking about getting specially made kites, then you must order at least a month ahead of the festival, but you can also get amazing readymade kites at shops of Sankhari Bazar, Dholaikhal, and other places. They come with fancy names like Chokdar, Masdar, Pandar and so on. Kites are sold in sets, each set containing five piece of kites, prices range from Tk 6 to Tk 15 per piece.
Threads that are capable of cutting other threads are called 'manja'. You will find quality readymade manjas of Chinese and Indian origin, which are sold in goj or yards. About 600 to 1200 goj thread will be enough for every kite, costing you between Tk 70 and Tk 300.  
Natais, the kite spools to anchor the kites from ground up, are made of wood and also of steel. You should buy natais of small and large sizes, costing between Tk 250 and Tk 700. Having four or five sets of kites with an equal amount of natais and accompanying threads should suffice for everyone.
Old Dhaka delicacies
Winter morning breakfast with pithas like bhapa pitha accompanying different bhortas or chutneys? We bet your guests will love it. You can also serve other pithas made from milk, coconut and add delicacies like keema paratha, shingaras, samosa on the side.
Biriyani is the soul food for all Dhaka dwellers, especially for people of old Dhaka. So, cook up a feast of beef tehari or chicken biriyani with borhani to go along with! In the afternoon, satisfy everyone's sweet tooth cravings by offering them jorda, firni and the always crowd-pleasing jilapis!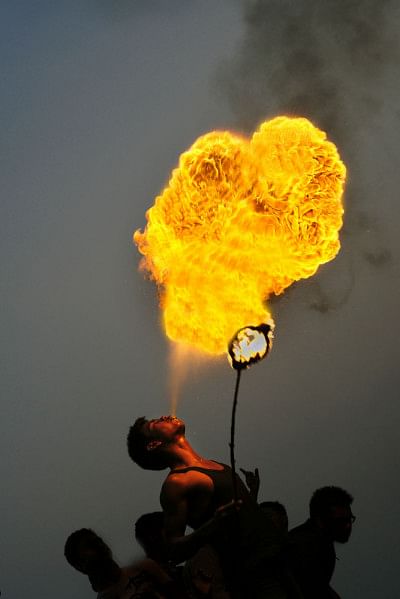 Fanush and firebreathers
Watching paper lantern or fanush soaring into the twilight sky is an exhilarating sight. So, grab a fanush and light them up as soon as the sun sets! Following up the soaring of fanush call up the firebreathers, who put kerosine on their mouth and then blow a torch to have a dazzling show of fire.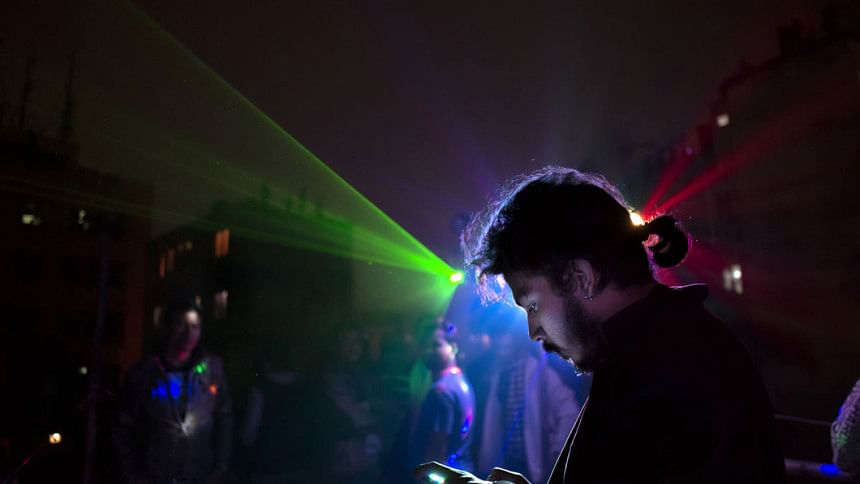 Of music and lights
As the night sets in, get to the dance floor and dance away your stress with DJ's churning out the tunes! For the lighting at night, you can add strobe lights and sky search lights to give the event a glowing look. If you want to add fireworks to the festivities, we must emphasise and appeal to everyone to conduct the fireworks in a strictly safe setting and ensuring no one gets hurt in the process.
Hosting an event is quite overwhelming. So, we will advise everyone to just have a good time and appreciate the work that goes on behind the scenes to make this a festival of kites and lights.