Unsheathing the potential of fencing in Bangladesh
Discover the hidden grace and strategic prowess of fencing, an underappreciated gem in Bangladesh's sporting tapestry.
In a culture where cricket and football reigns supreme, fencing can be easily overlooked in the blink of an eye. But underneath the surface, fencing in Bangladesh has made some notable strides that are worth mentioning, and the people behind them, worthy of praise.
Fencing is relatively new in Bangladesh, starting in 2007, with a handful of people jousting for more passionate reasons than professional ones. Even though fencing has been present in the Olympics for a long time, featuring three of its formats — the foil, the épée, and the sabre respectively, it still did not get the traction it needed or deserved here in the country. It was only when the Armed Forces had taken up the sword, so to speak, that people looked at fencing as an actual professional sport that can yield pro-level athletes.
The biggest highlight of fencing in Bangladesh was when Fatima Mujib earned the gold medal in the sabre event of the South Asian Games in December, 2019. Despite this incredible feat, fencing still is hindered by financial and administrative reasons. There are many talented fencers in this country, but due to the high cost of equipment and facilities, many are unable to train at the highest level.
"It has been a long journey for us to bring fencing where it is now, and we have a longer journey ahead of us," said Shoeb Chowdhury, President of the Bangladesh Fencing Association. Shoeb has been relentlessly supporting our country's finest fencers with whatever they require. "We have struggled quite a lot working with what we have, but all the hard work, sweat and tears is worth it when I see our finest fencers doing their best and earning medals for their country," expressed Shoeb.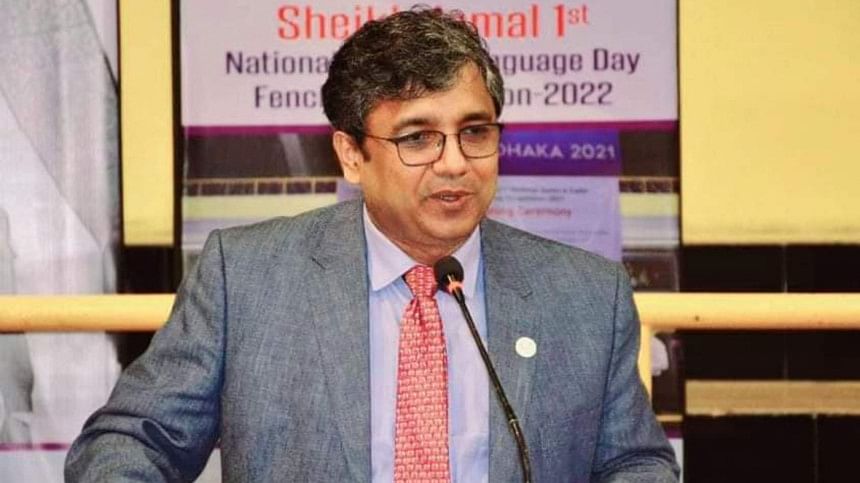 Shoeb Chowdhury is the former Vice President of the Archery Federation and convener of the Islamic Solidarity Games in Dhaka as well as Director of Special Olympics Bangladesh, Adviser from Bangladesh to Commonwealth Business Council and General Secretary of International Institute of Business Analysis (IIBA), Bangladesh. He was appointed President of the Bangladesh Fencing Association since September, 2017. Ever since then, he has been at the forefront of improving the fencing scene in Bangladesh.
"As of now, we are trying to host more fencing tournaments every year so that our fencers are always warmed up for any global events. This year, we will try to host two more fencing events, both for men and women and are even trying to organise a national team for the Olympics," stated Shoeb. The association is also trying to push for more international representation, especially in European fencing tournaments where the competition is supremely high.
The fencing scene is slowly starting to get some traction in Bangladesh, and this is all thanks to the hardworking athletes who are doing their best with what they've got and are showing the world that there is an abundance of talent right here within our borders. We, as a nation, should do our absolute best to support them and cheer them on to keep their spirits high and lifted and stand behind them when they will compete at the highest levels and beyond.