The story of UBER cool dads on Father's Day
Arif Patwary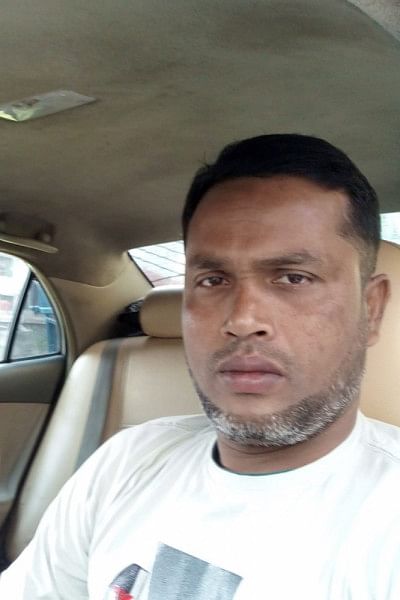 Leaving one's family back in the village and struggling alone in the city for a better future is nothing new in Bangladesh. Arif Patwary, father of three sons, is one such hero who is a resilient aspirer, battling life's odds in Dhaka just to provide for his family in Chandpur. Earlier, he worked abroad as a driver but on returning, he joined Uber as many of his friends recommended the platform for its excellent service and benefits. 
"Had I been working abroad or under any company in Bangladesh, it would have been impossible for me to meet my children and wife, but now I can meet them every alternate week or as per my requirement."
Arif shared an incident about receiving a call from an anxious middle-aged man late at night. The ailing man needed to go to the hospital but no one was willing to give him a ride at that late hour. Assuring the man that he would give him a ride, Arif hurried to assist him right away. He made sure that he arrived at the hospital on time. He did not go away even after that until he was satisfied that the rider was safe and out of danger. The patient was discharged from the hospital after two hours, and Arif Patwary drove him home. The rider and his family were immensely grateful.
As a father, Arif recognises the significance of his duty and strives to fulfil it to the best of his ability. Another example that demonstrates his dependability and sense of responsibility to not only his family but also to others beyond. One day, he received a call early in the morning from a young boy who had an examination but was unable to find a ride due to the location of the examination centre. Arif prioritised the boy's urgency to reach the exam centre in time and made sure the boy reached his destination.
His attitude demonstrates his efforts. With his hard work and service and a 4.9 rating, he has completed almost 15,000 trips to date. 
Gias Uddin Md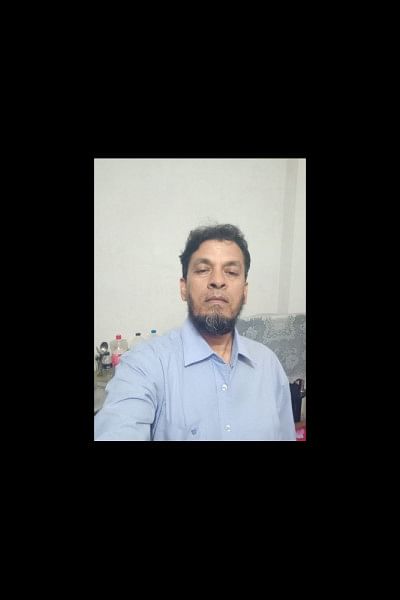 Md Gias Uddin used to work as a driver at a company in Dhaka EPZ. Five years ago, he joined Uber as a car owner and a micro-entrepreneur to build his own future. Uber seemed like an attractive and lucrative proposition to him. Being a father of three children, Gias had to ensure he earned enough to provide them with a comfortable life and a bright future. Today, his eldest son is studying aeronautical engineering in the Philippines, one of his daughters is an MBBS student, and the youngest daughter is studying in a Madrasa.
Things were going well for Gias but suddenly his son required some financing in the Philippines and he had to sell his car. That did not come in the way of his indomitable spirit. He started driving on Uber's platform as a driver-partner. Gias is one of the highly-rated driver-partners in Uber Bangladesh.
"If it was not for Uber, it would have been very difficult for me to take on some of these daunting responsibilities of raising my children well,'' said Gias. He further added that the flexibility he gets from working at Uber helps him have a better work-life balance with his family as he can now devote more time to them.
As a parent, he recognises his job and obligations, and he exhibits this by going the extra mile for his users. Gias Uddin received a call from a user, who sounded agitated. As they spoke, he learned that his son required vaccination, but no one would take him. He realised the gravity of the issue as a father. He agreed to transport them and ensured that they arrived at the hospital on time. He also ensured that they were dropped back home. It is services like this that make ride-sharing more appealing and rewarding.
Not only that, but he has assisted over 100 individuals with health-related issues when he was aware of COVID-19 and its dangers. He has always risen to the occasion when it comes to the health of young people, just as he does for his family. This type of behaviour has earned him a rating of 4.7. Besides, he has completed almost 16,000 trips as of now which is approximately 3,000 trips a year and 10-14 rides a day.
Md Nizam Uddin Mojumder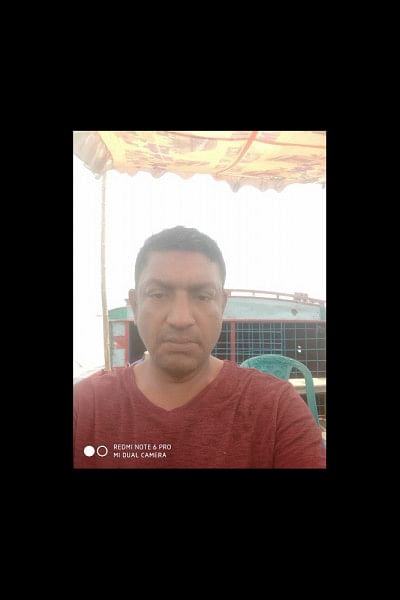 Getting your child admitted to Dhaka University is probably the dream of every parent in Bangladesh. Nizam Uddin is one of those fathers whose dream has come true. His eldest daughter is a third year Dhaka University student. His son is currently studying at Commerce College and the youngest daughter will be sitting for Secondary School Certificate (SSC) examination.  
Nizam and his wife have shared contributions in providing for their children. When Nizam goes on street trying to earn as much as possible for the well-being of the children, his wife takes care of the education and other needs of the children. 
"I can vouch that if you look at the top 20 driver-partners of Uber Bangladesh, you will find my name and I try to drive as per the rules of Uber so I can run my family," said Nizam. He also added that during the COVID-19 pandemic, when ride-sharing services were completely restricted in Bangladesh, he received Tk 3,000 taka from Uber as a bonus which was a great help for him. 
"Leaving a permanent job in one of the biggest industries of the country was a very risky decision, but I knew for a fact that the more time I spend on Uber, the more I will be earning for my family and that is what made me join Uber," said Nizam.  
A father who has worked endlessly to meet his family's requirements and improve his children's life while sacrificing his own reflects the spirit of all hard-working fathers. Even on special holidays like Eid, he works for his family rather than spending time with them. This dedicated driver-partner has completed almost 15,000 trips with a 4.83 rating.
William Talukdar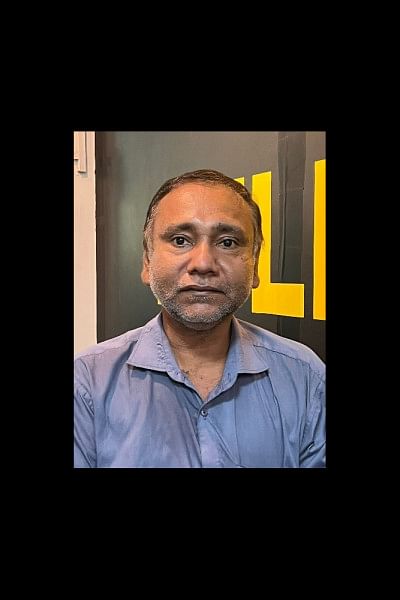 William Talukder was a driver who served at a local bus service company. Being unable to take verbal abuse from the owner of the bus and passengers every day he quit his job there and joined Uber. Talukdar knows the importance of education and hence, he got his son admitted to an English medium school from where he passed his O Levels examination and is currently studying Textiles.
Talukder is looking forward to owning and driving his own car on Uber's platform and providing more for his family. His journey with Uber so far has been very pleasant where he completed more than 15,000 trips and brought his son to award ceremonies organised by Uber.
Countless families have benefited from his dedication to his job. He always made sure people travelling to the airport or train station were on schedule.  He once dropped a customer off at a predetermined spot in the middle of the night. Suddenly, he noticed a car blocking the road and a crowd of people waiting for it to approach and stop. Talukdar felt he was in trouble since he was always on the road. The family was alarmed as they witnessed the scenario, but Talukdar assured him that everything was under control. He used his quick thinking and experience to dodge the muggers by exiting the car as quickly as possible.
Story: Uber Bangladesh
Photo Courtesy: Uber Bangladesh