The Japanese way of football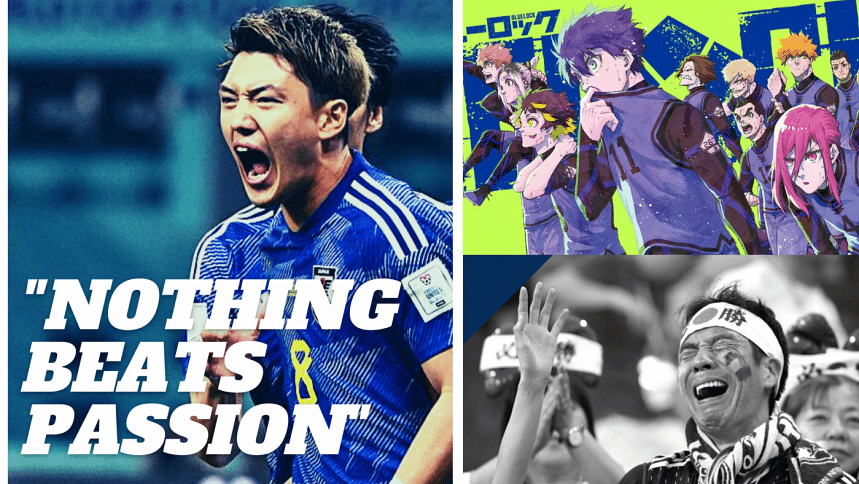 The Japanese football team, also known as the Samurai Blue, is raving about the World Cup stadium in Qatar in ways few expected. The discipline and coordination they carry as a nation consistently garner respect from their neighbours. Japan has all of the ingredients to be a football powerhouse: the world's third-largest economy, a population of 125 million people, a national passion for football, a prominent domestic league, and the infrastructure that comes with co-hosting its own World Cup.
Here are the most interesting Japanese influences which reflect in Japanese football
History
The Japan Football Association was established in 1921, along with the inaugural Emperor's Cup. However, Japan did not qualify for their first FIFA World Cup until the 1998 tournament in France, despite emerging as an Asian powerhouse and reaching seven World Cups in a row in recent decades.
Discipline
Observers from other countries have been taken in by the image of spectators calmly performing janitorial duties during the World Cup, where slaloming around sticky soda spills, toppled bags of popcorn, and mini mountains of peanut shells are often accepted as part of the normal sports stadium experience. However, tidiness is frequently seen as a virtue in Japan, particularly in public places. Japanese fans at the game claimed that these customs are instilled in children at home and reinforced in classrooms, where children are expected to regularly clean their facilities and classrooms from a young age. The Samurai Blue even clean up their locker rooms after each and every game!
How Anime Motivates Samurai Blue!
Tsubasa Ozora, often known as Oliver Atom, is undoubtedly the most recognisable figure regarding Japanese football's global impact. Games and anime characters have even become a significant cliche! The anime show is popularly known as Captain Tsubasa.
Power of Anime!
The Japanese national football squad is infused with the magic of anime. Samurai Blue has been a formidable force in the 2022 FIFA World Cup group stage, defeating football juggernauts Spain and Germany in Group E. Anime fans flocked to the stadium to celebrate the resounding victories as the JPN footballers wore blue jerseys that were inspired by well-known football manga. Adidas Japan partnered with artist Masaya Tsunamoto of Giant Killing and artist Yusuke Nomura of Blue Lock to promote the Samurai Blue uniform. On their websites, the two artists posted illustrations of their respective heroes wearing the official t-shirt. Adidas incorporated the idea of origami into the design, with the blue uniform's white lines intersecting to create a pattern resembling paper cranes.