Norma Jeane, the minimalist: The other side of Marilyn Monroe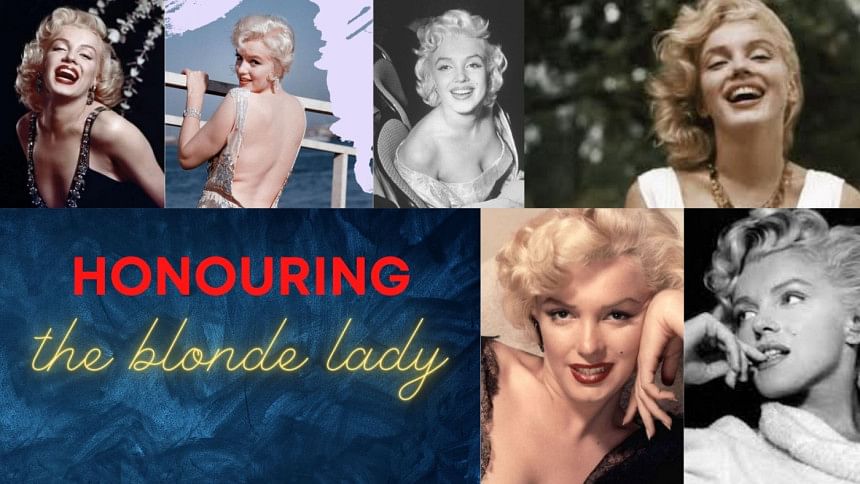 A Hollywood legend, Monroe passed away at the age of 36 in 1962. Sixty years on, our interest and fascination with her life is at an all-time high. In the age of viral TikToks and Instagram stories that disappear in 24 hours, we are constantly bombarded with endless content, Marilyn Monroe has held her own like the superstar she will always be. Glamorous and sensuous, her on-screen persona is iconic in its own right.
Shiny platinum blonde tresses, lustful eyes lit with mischief, a luscious red mouth pouting and preening drove the audience crazy and her hold over her fans is strong as ever, six decades on. Dripping in diamonds she smouldered in a hot pink satin number in 'Gentlemen Prefer Blondes'. And who can forget the slinky gold number William Travilla famously sewed on Monroe!
Perhaps, the greatest contradiction in Monroe's personality is that she was a minimalist at heart. She preferred simple, classic outfits over glamorous gowns and appealing dresses. This was in sharp contrast to her contemporaries such as Elizabeth Taylor for whom being glamorous was a lifestyle, not a job requirement.
Marilyn in a basic black sweater, beige slacks and penny loafers was a study in sophistication, chic styling and how she preferred to dress. Off-screen she was a different person, with hopes and dreams not very different from others.
Once the lights were turned on however, she morphed into the screen siren who preened and pirouetted like a bona fide bombshell and set the hearts of millions on fire. While her gowns and dresses are much talked about, her off-duty looks do not get the attention they deserve. The clothes she wore on screen were closely directed by studios and costumers to project her as a quintessential sex symbol; the Marilyn who wore nothing but Chanel No 5 to bed.
In reality, once she took off those dresses she also left behind Marilyn in the green room. Norma Jeane stepped out of the studio in a simple shift dress and went about her business, carefree and radiant. She never cultivated a special relationship with designers like Audrey Hepburn who was a muse to Hubert de Givenchy.
On the contrary, material things never held much fascination to her. Giving away expensive pieces of jewellery to near and dear ones she rarely ever was seen wearing ornaments on her person. Her off-duty style was smart and basic — capri pants in solid colours, shirts, sweaters, shift dresses and low-heeled, practical court shoes made up her wardrobe.
Classic and timeless her off-screen looks are relevant and stylish even today. There was a bridge that separated Marilyn from Norma Jeane though. A journey, that many who knew her closely remark was not an easy one to make. Born an orphan she was forever tormented with the absence of a family to call her own. Her life, incredible as it was, had its fair share of difficulties. Plagued by loneliness and alienation she suffered in silence. And yet for her audience she would always deliver. Lighting up the screen with her bright, radiant smile she would hide her grief and shine like the star she truly is, enamouring and mesmerising millions.