Guide for new mums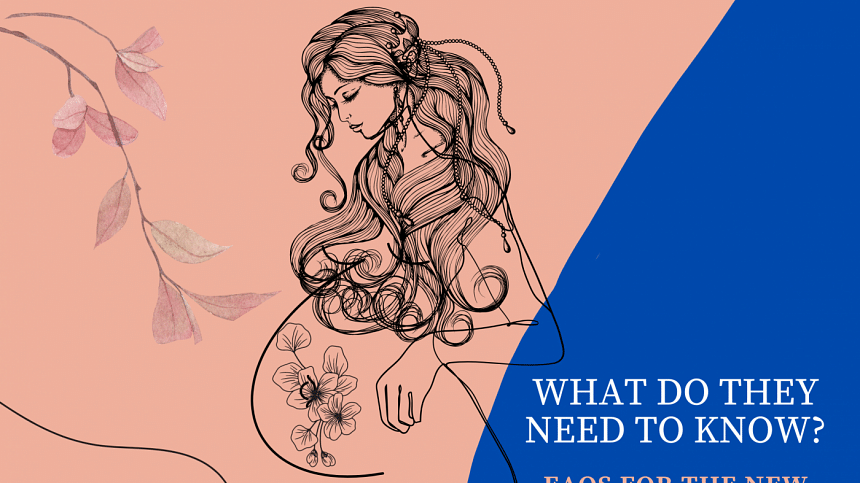 Dealing with all the chores that accompany being a new mother can be stressful. It adds a new depth to our lives. It's understandable to question, "Am I doing this right?"
When you are thinking about putting together a series of questions, it's sometimes not immediately clear where to start. Understanding some best practices can make things a lot easier. With that in mind, here are some facts straight from Dr Farhana Afroze MBBS, MPH, Senior medical officer, Popular medical college hospital regarding any new mother's most frequently asked questions.
What is the importance of breastfeeding?
Breastfeeding or breast milk in any quantity is good for your child. A small amount of colostrum, or first breast milk, is beneficial for your infant. The initial breast milk contains more than just nutrients; it also has antibodies and other immune-boosting characteristics. It is much more beneficial to continue breastfeeding after the infant stage. Breastfeeding can reduce your child's chances of developing asthma, allergies, diabetes, and certain cancers in the distant future. It may also lower your risk of developing ovarian and breast cancer.
Which is preferred, breast milk or formula?
Whether you feed your baby breast milk or formula is entirely up to you. If you choose formula, bear in mind that it is designed to provide new-borns with a source of nutrients. A baby's best source of nourishment is breast milk. It provides the perfect ratio of fat, protein, and carbohydrates. And as your child grows, they change throughout each feeding as well as over the months.
How often should bottles and pacifiers be sanitised?
If your infant is younger than two months, was born preterm, or has a compromised immune system, disinfecting meals daily or more frequently is crucial. Older, healthy babies may not need to their utensils santised daily if they are carefully washed after each use.
Should sleeping babies be woken to feed?
New-borns wake up every several hours to be fed. Breastfed babies drink frequently, every 2-3 hours. Bottle-fed babies drink less frequently, usually every 3-4 hours. New-borns who sleep for extended periods should be woken up to drink. Wake your baby every 3-4 hours to drink until he or she gains weight, which normally occurs within the first several weeks. After that, your infant can sleep for longer amounts of time at night.
How to clean a baby's stump?
After your baby is born, their umbilical cord is cut, but a small portion remains, which is supposed to fall off naturally within 5-15 days. During this period, use a cotton swab, cotton square, or cotton round to wipe the stump or umbilical cord's base with clean water in a safe manner. Keep in mind that the diaper should not cover the chord region because it needs to be kept dry and clean at all times.
Is it a problem to carry your baby too much?
Contrary to common assumption, research demonstrates that there is no such thing as "too much" holding of a baby. While some people believe that holding a baby can make them clingy or demanding, studies show that rather than spoiling, holding a baby helps to reduce stress.
Should parents share a bed with their baby?
Put a bassinet, play yard, or crib next to your bed to keep your infant close. The risk of Sudden Infant Death Syndrome (SIDS) is reduced when a new-born sleeps in a different area in the same room as the mother. You can also think about getting a bedside sleeper, which attaches to your mattress and allows you and your baby to be close but still on different surfaces.
Should they start with vegetables and fruits for their babies?
It's crucial to introduce veggies before fruits. When your baby first starts eating, you should also introduce one different puree every two to three days so that your baby can get used to the new flavours and you can keep an eye out for any allergic responses.