Being nice can actually be POWERFUL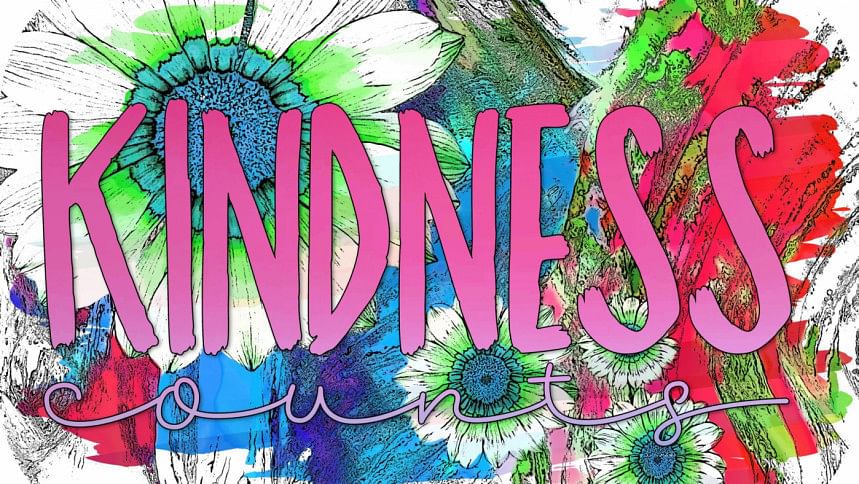 People often feel that being kind to strangers is pointless and that these shallow conversations do not matter. However, genuine kindness can deepen the shallowest relationships, and turn out to be lifesavers. Being nice is an actual science that does not just help the other person, it also does wonderful things for our brain. Consciously practicing kindness can have real life benefits, from making us feel good to boosting our health through the release of heart-healthy, feel-good hormones. Being nice can activate the part of our brain that has to do with "empathy," is a natural anxiety antidote that reduces stress and can even help us become more professionally successful.
Better friendships or relationships with co-workers can have overt benefits like a wider network that remembers you for the right reasons and consequently, increased professional success. The trait can also give you a healthy first impression, and have unspoken benefits like colleagues being ready to return the favour in your current position or later. Being kind reduces the likelihood of you being subjected to office politics to a large extent. Other than building extraordinary professional relationships, being nice is also an anti-depressant. Therefore, people enjoy being around you and soak up your calm aura and positive energy. This breeds value and trust and helps them open up to you, and even look up to you.
Humans are biologically wired to be nice, and this trait can be further polished with repeated practice. It is worth remembering that winning the rat race still doesn't make you anything more than a rat. Therefore, regardless of whether someone can reciprocate the favour, going a little above and beyond to help someone can make a better life for you and a nicer, more selfless world for everyone. So long as you are able to identify and weed out the free riders, there is every chance that nice guys can indeed finish first.
Finally, all being said here are few stories of kindness that will probably melt the sturdiest of hearts.
A man saw a sad looking woman at a coffee shop and bought her a cuppa. She proceeded to tell him all about her friend who was struggling with cancer. Minutes after she left, the man realised she had been wearing a wig and her eyebrows had been drawn on. She was talking about herself, and had chosen to open up to a complete stranger.
Another incident, another day. A man saw a lone silhouette, on a high ledge on Waterloo Bridge. He doubled back and talked him out of jumping off the bridge to his death. The person who was about to commit suicide that day delivers talks on suicide prevention now, and credits his life to the stranger who made the selfless decision to talk to him that night.