Taste the flavour of the northern hills at JABA with Garo cuisine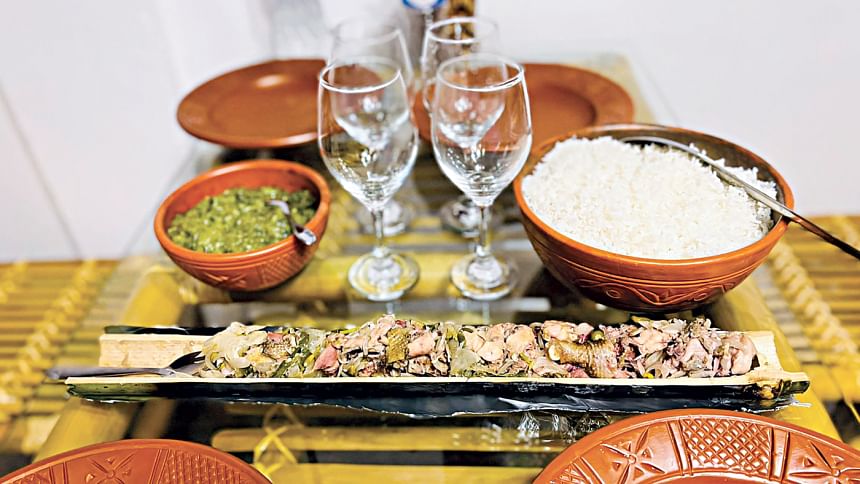 Ever experienced the joy of eating traditional food amidst the hilly areas of the northern part of Bangladesh? Sitting in a cottage far away from the bustling city while feasting on the delicacies of hilly regions being surrounded by nature has a different vibe altogether. While it is not possible to move nature and hills, you can surely enjoy the food right here in Dhaka.
JABA is a restaurant serving authentic food of Garo cuisine in the heart of the city. It was inaugurated on January 2019 and recently completed three years of its journey. Although there are quite a few restaurants now that bring the taste of food from hilly regions, JABA is the first of its kind to specialise in Garo cuisine.
Despite being a small country, Bangladesh has an abundance of different types of food from various districts, offering us with so much to explore. Among so many options, Garo food is distinct in that it makes minimal usage of oil and spices, yet where the results are nothing but delicious. With the aim to popularise this particular cuisine, JABA was inaugurated.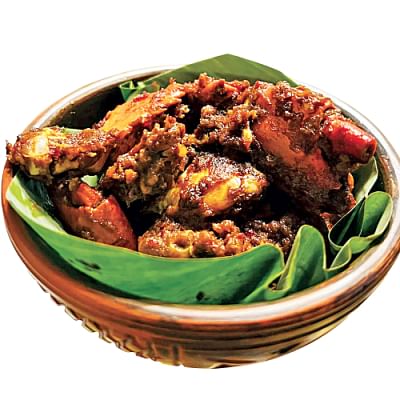 "Our aim is to preserve our culture and heritage and disperse our unique delicacy within a larger populace. Being a food enthusiast myself, I love working with food and thus, set up this establishment," remarked Sumon Nongmin, owner of JABA.
The word "jaba" essentially translates to curry, and it is indicative of the various types of curries and food they offer. Most of the food is steamed and mild in taste with no hint of oiliness. They also make use of ingredients that are unusual to us such as papaya flower and snails, but which nevertheless is delightful to the taste buds.
A lot of the ingredients are sourced from the hilly regions to keep the authenticity and freshness intact. "We are built on the pillars of hygienic and quality food along with great customer service, and these are what drives us forward," stated Nongmin.    
Food is prepared at JABA using authentic Garo techniques of cooking, which include steaming, goppa and khari used to cook fish, meat, and vegetables. Albeit the method used are very simple with basic ingredients, the food is packed with flavours. The minimal usage of spices allows the true flavour of ingredients to shine.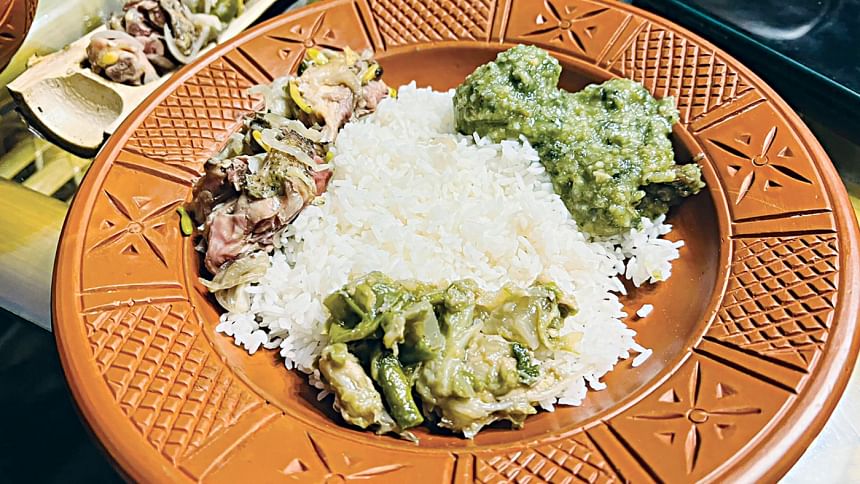 The must-have items from their menu include steamed small fish in banana leaf, snail and vegetable khari, chicken and fish goppa, and the assortment of bhortas. For a sweet ending to your meal, try pitha and payesh made from binni rice and hishal manthi, which can be both savoury and sweet. Lastly, do not leave the place without taking delightful sips of the wood apple tea.
JABA is not only bringing to you the taste of hilly regions, but through the restaurant you can catch a glimpse of the rural life of people residing in these areas. The restaurant has a comfortable seating arrangement made of canes and is decked with images and accoutrements portraying their everyday lifestyle such as traditional flute, dikka (which is a drum used to store beer) and cane lamps.
Popularising the diversity of food in Bangladesh while keeping authenticity intact, JABA offers mouth-watering delicacies at an affordable price. They are open for dine-in and take-away from 12 PM – 10 PM every day and are also available on Facebook, foodpanda, Pathao, and HungryNaki for online orders.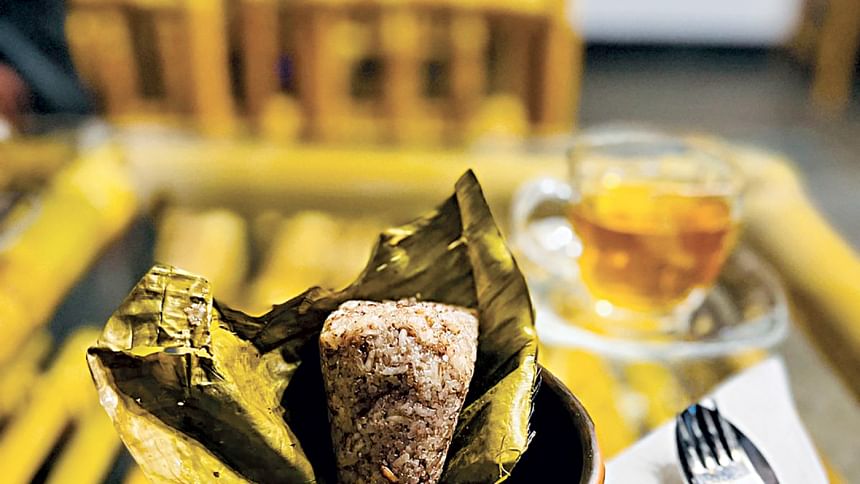 Photo: JABA
Essentials –
Facebook: https://www.facebook.com/GaroTraditionalFood
Address: 3rd floor, Green Super Market, Green Road, Dhaka