Roadside pitha: A true winter's delight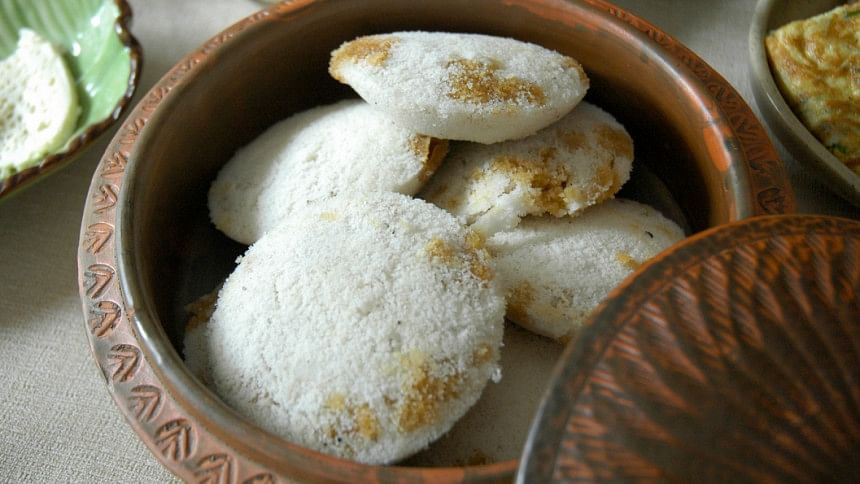 When it comes to winter snacks, it's hard to beat a good pitha. Sweet or savoury, no matter your preference, there's a pitha out there for everyone. And of course, the best place to buy these delicious and affordable pithas is by the roadside.
One of the most common sights of a chilly winter evening is the pitha cart. The variety of pitha being sold ranges from the uber popular bhapa pitha to the slightly lesser known puli pitha. The prices start from Tk 10 but a handful of pitha hubs sell pithas priced around the Tk 25 to 40 range.
When discussing pitha, it's important to begin with the people's champion, chitoi pithas. They are the most common roadside pitha and are also one of the only pithas that are not winter exclusive.
Chitoi pitha carts are the most numerous so finding a decent one is not all that difficult. However, there is a cart that sits across the road from the Pani Bhaban in Panthapath that I'm very partial to. The pithas are nice, fluffy and decently large. There's a few different bhortas as well such as the morich bhorta, chepa shutki bhorta, dal bhorta and the shorisha bhorta.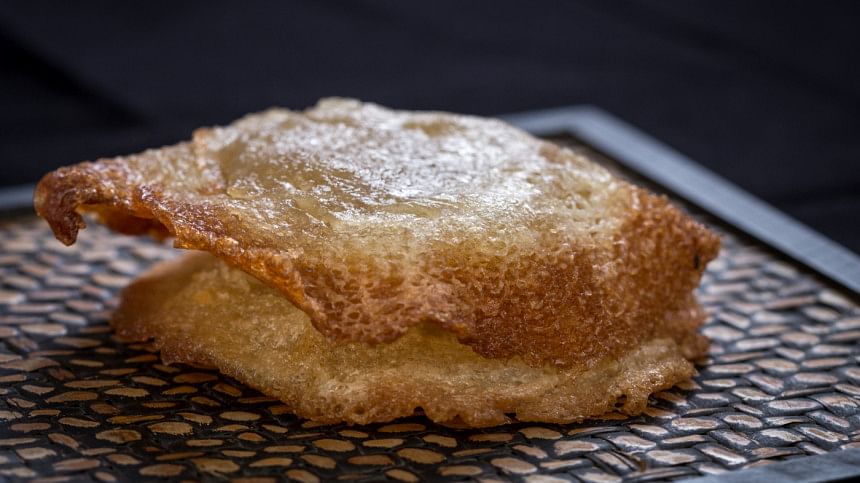 My favourite combination, however, is the chingri shutki and morich bhorta. The dried shrimp flavour mixed with the little hints of spice, makes it an unparalleled evening snack. Another great thing about chitoi pitha carts is that you will only be charged for the pithas and all the bhortas are complimentary.
Bhapa pithas, are arguably just as popular as chitoi pitha, if not more so. And if you're in the mood for one, the cart across the street from Central Hospital makes some pretty decent pies and is definitely worth checking out.
But if you are bored of the usual chitoi pitha and bhapa pitha, you may want to check out the more uncommon options.
Teler pitha is essentially the "catfish" of pithas. It looks decent in pictures but when you actually taste it for the first time, you begin to regret every decision you made leading up to that point. The texture is greasy and so is the flavour. Which means the "tel" part of teler pitha was surprisingly accurate.
An alternative for teler pitha is the malpua pitha, its' exotic counterpart. It's fried in ghee so it's technically a "teler pitha" but it has a number of extra flavourings like fennel seeds, pepper corns and even bananas.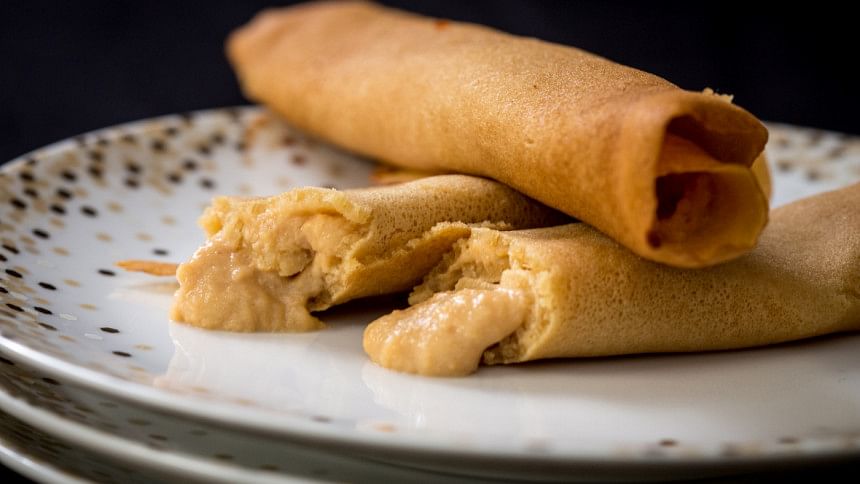 A popular pitha hub located in front of the Shwapno on Road 27 of Dhanmondi has an impressive selection of pithas.  The pithas are slightly more expensive but you also have a lot more options. Other than the aforementioned malpuas, you can also get patishapta and puli pithas, the "bideshe porua cousins" of the pitha family.
And much like our bideshe porua cousins, they often appear indistinguishable from actual foreigners but are at their core very different. Puli pithas have a large variety of fillings including coconut, chicken and sometimes even cauliflower. They also look very similar to fried dumplings. Patishapta also have a strange resemblance to another foreign food i.e. rice crepes.
Pithas have for the longest time remained a winter classic. Very few things compare to a feeling of eating a fresh pitha on a chilly winter evening. And even though we bicker and moan over the most mundane of things, one thing everyone is united in is their love for the humble pitha.