Prints with prints? Yes please!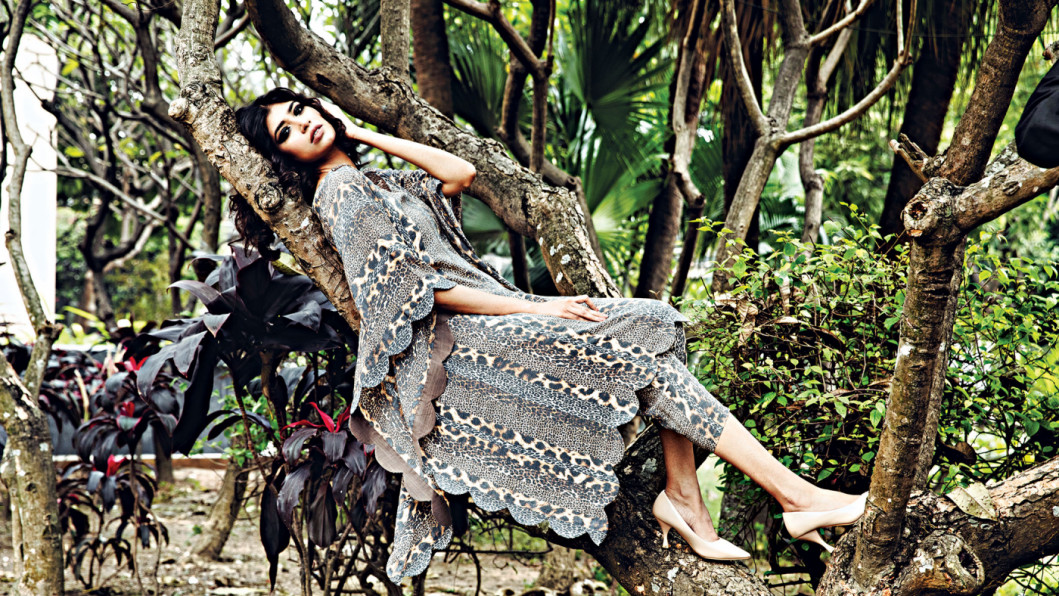 Ask any fashion purist this question and be prepared for an incredulous response! The nerve to suggest something so outrageous, they would most likely remark! But the reality is, in 2022, the established rules of fashion do not hold much water. In a pandemic-ravaged world our souls crave magic, excitement, eccentricity even more because we do not know what tomorrow holds. Carpe diem ladies, we must seize the day…in fact we must seize the moment itself!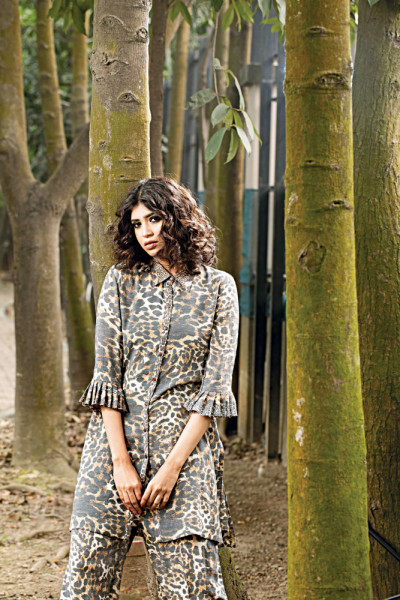 Speaking of seizing the moment, animal prints are having a major one right now. They are everywhere; on clothes, makeup, jewellery. They are dominating the runways and streets alike and we are here for it! Bringing out one's fierce side, those stripes and spots are uber-glamorous and stylish. And why settle for wearing it just one way? Why not layer? Matching sets are incredibly chic at the moment and what's more cool than cheetah-print top and culottes? Perfect for those countless dinners, hang-outs and coffee runs you are bound to have this winter, a matching set in animal print is your answer. A zebra-print dress can be even worn during daytime — it is the festive season after all! Flaunt it at your next ladies' lunch, or hot chocolate date with a friend and you are bound to stand out. A tiger-print slinky sari is sensuous and glamorous and will add major fashion points to your sartorial repertoire. Pair it with a sequined, sleeveless blouse and voila!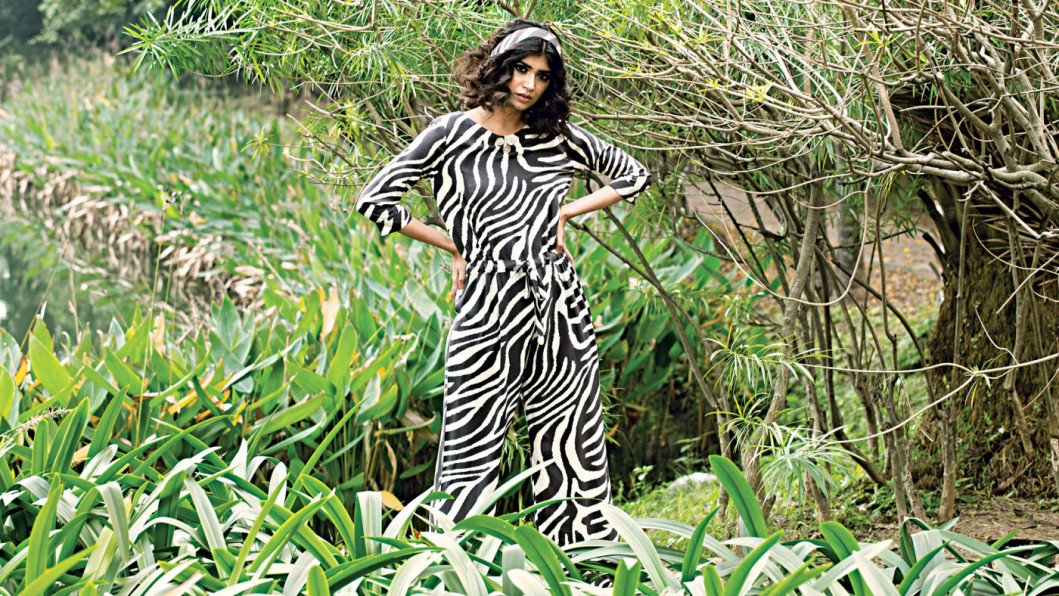 A jumpsuit is a favourite of many women, and a sleek one in a print of your liking is a must have in your wardrobe, for those date nights when you want to be extra glamorous for your significant other, or for those swanky nights when you want to be the centre of attention. Pair it with your favourite stilettoes, wavy, tousled hair, and a red pout.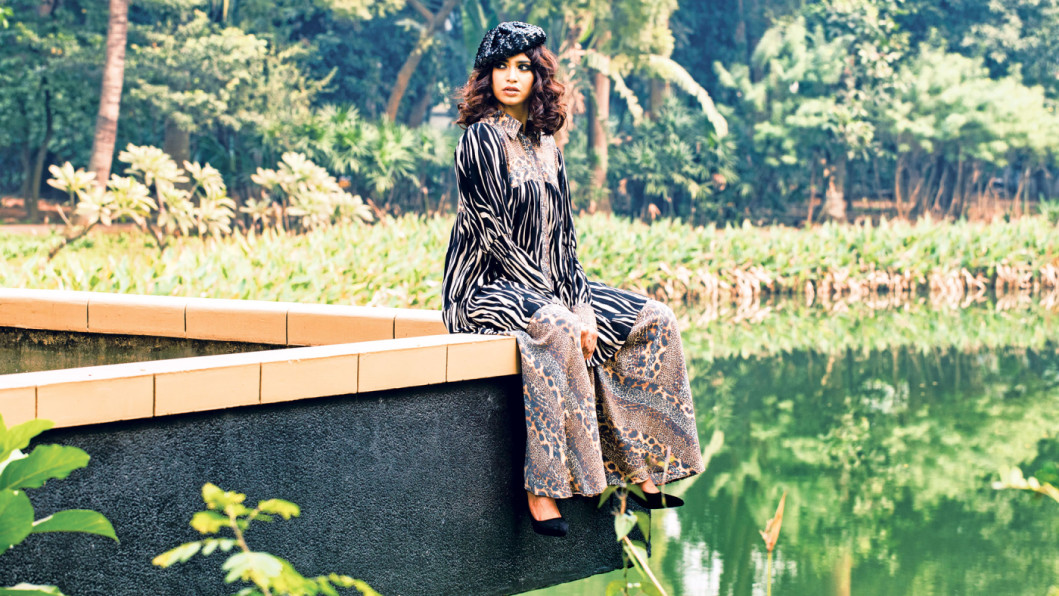 An animal-print shirt could be a daywear staple too. Choose small cheetah spots in a muted colour like tan, fawn or even white and pair it with formal trousers and some court shoes. Another stylish option is to go with a pencil skirt to make it office-appropriate. So go on, show them your sartorial stripes in the best way possible and take the town by storm.
Photo: Sazzad Ibne Sayed
Model: Mariyam
Wardrobe: Almira by Shahrukh Amin
Makeup: Masum
Styling: Sonia Yeasmin Isha
Location: Radisson Blu Dhaka Water Garden