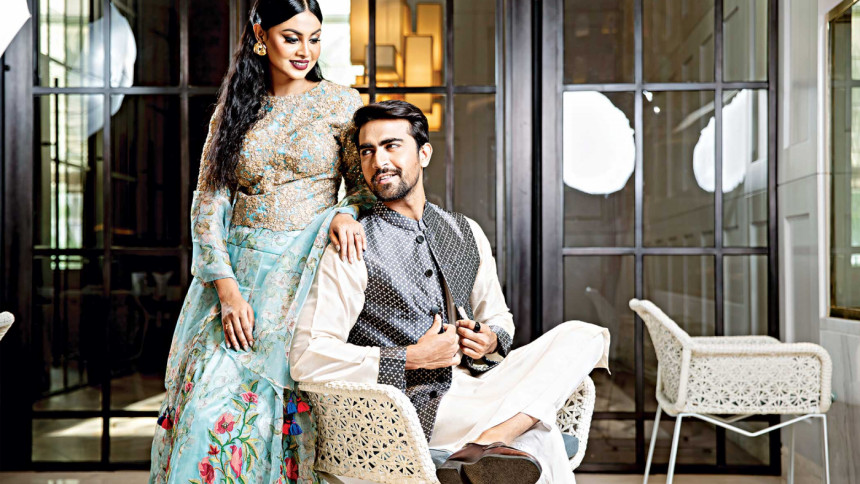 Bangladeshi fashion had hit a stalemate towards the beginning of the new millennium. Save for a handful of designers who were passionate about their craft, there was a massive dearth of high-quality clothes with original designs.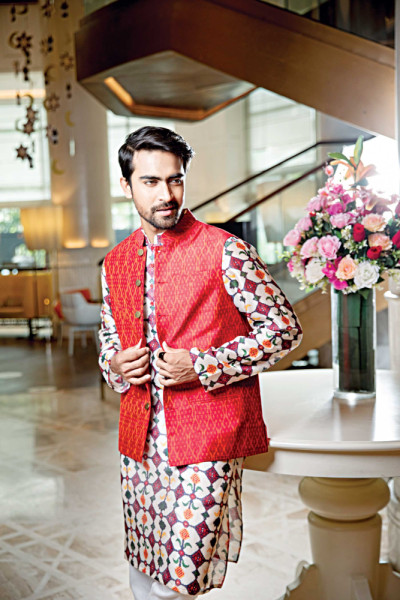 omen searching for unique, stylish outfits were at a loss and naturally turned towards neighbouring countries that offered so much more. Traditional Bangladeshi heritage weaves were relegated to the dusty old closets of grandmothers as there was a lack of representation. Designers used imported, mass-produced, low-quality fabrics that flooded local markets and customers had very little choice but to purchase such substandard outfits.
Fast forward a decade and it's a completely different story.
Bangladeshi fashion scene is in its most incredible state at the moment where local designers are embracing traditional weaves like never before. Craftsmanship of artisans have elevated to international levels and they are creating absolute magic on heritage fabrics. These garments are bringing Bangladesh at par with other of South Asian fashion as well as the global stage.
NighatImam is one of those trailblazing designers choosing to represent Bangladesh and the splendid wealth of sartorial treasure that is present in our rich heritage and culture. Her fabrics of choice are quintessentially deshi that become a canvas where she unleashes her creativity like a true artist!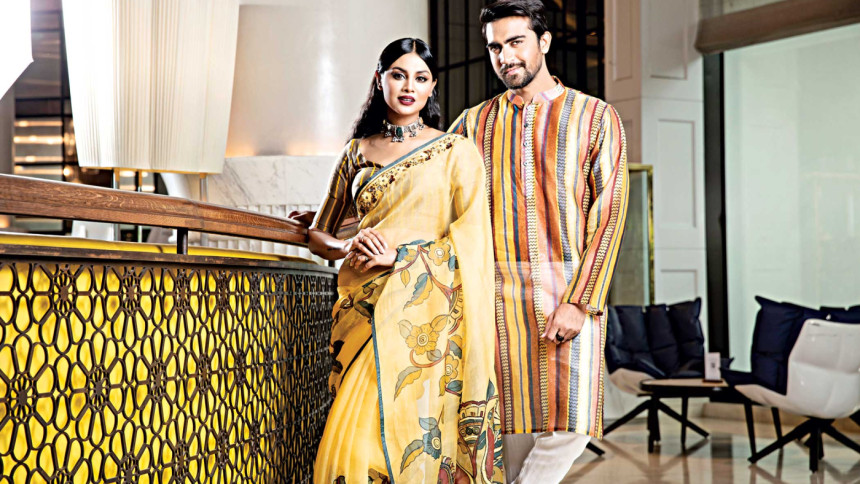 Imam's boutique Preali Collections boasts of stunning designs rendered on a plethora of magnificent fabrics and hues. As a fashion designer her focus is upholding the rich heritage of Bangladesh and its cultural nuances in the best way possible. According to her, our deshi fabrics are the best foil for her intricate designs and that is her preferred medium to express her designing sensibilities.
Silk muslin, an icon of Bangladeshi heritage and fashion, has always been her fabric of choice and for Eid this year, Imam has chosen it as the fabric du jour. The past few years have witnessed a renewed interest in this heritage fabric and rightly so! Imam's rendition of the muslin is resplendent; soft, pastel hues of ivory, beige, mint and powder blue has intricate, hand painted motifs embellished with rice pearls, rhinestones and sequins, bringing the sparkle of the stars to them. Your Eid parties will be star-studded affair adorned in these saris!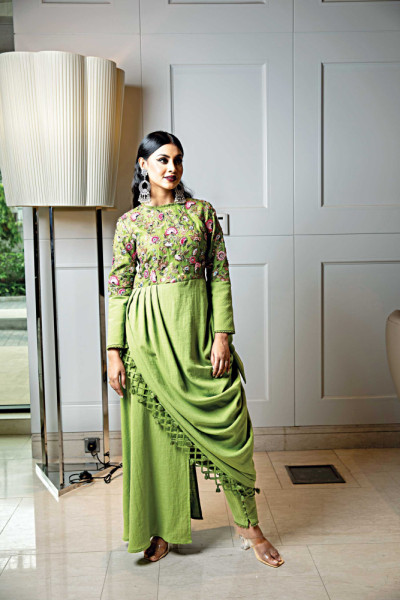 Alongside muslins, endi silk, organza, chiffons and lamé have been used for kameez sets in bright, cheerful colours and shades. Floral motifs have been hand painted on these outfits with utmost precision, elevating every piece to a work of art.
The most interesting outfits in this collection are the fusion pieces that have been designed with the modern woman in mind who is a citizen of the world! She is fearless, feisty and fabulous wherever she is; at home and abroad she juggles both worlds with equal aplomb.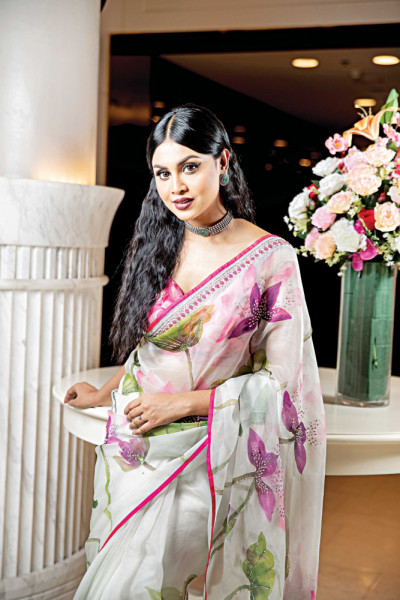 Unique jackets, crop tops with wide-legged pants with chic contrasting borders and intricate details make for a stunning range that will appeal to any fashionista looking to enhance her style quotient. For men, Imam has designed dapper panjabi and coatees in contrasting colours that are sure to add a style flair to the wardrobe of any man about town!
In essence, Nighat Imam's stunning Eid collection has something for everyone and is a must-visit this year and the many ones to come!
Photo: Sazzad Ibne Sayed
Model: Meghla and Rehan
Wardrobe: Preali
Makeup: Sumon Rahat
Styling: Sonia Yeasmin Isha
Location: Hotel Intercontinental, Dhaka