Nibir Adnan to represent Bvlgari in Bangladesh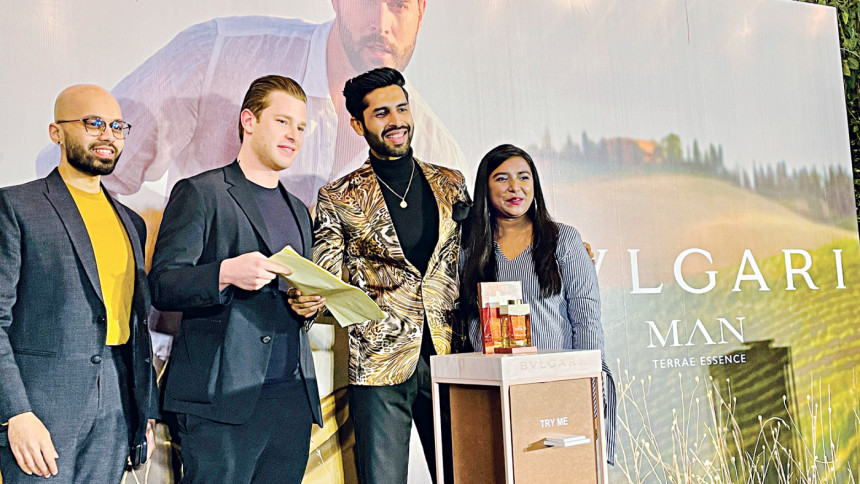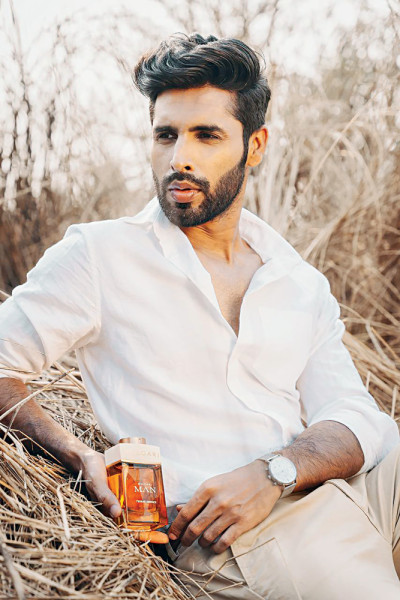 The modelling arena of Bangladesh is replete with glitz and glamour with our models constantly achieving new heights of success. Speaking of a remarkable feat achieved recently, supermodel Nibir Adnan Nahid, has experienced a new high of achievement by making a mark in the international arena by being involved with the world-renowned brand Bvlgari.
Bvlgari has been on a hunt for "the face of Bvlgari" from several countries for its new fragrance Bvlgari Man Terrae Essence. Through BestinBrands, which is an authorised distributor for several high-profile international brands in Bangladesh, Nibir bagged the opportunity to represent Bvlgari in Bangladesh.
The deal was sealed in the launching ceremony that was held at The Green Lounge, in the capital back in December 2021, where people from BestinBrands were present.
"It is a very proud moment for me because Bvlgari is a big brand. I have already worked for several international brands previously but this one is very special," Nahid said.
In fact, this is the second time Nahid is working with Bvlgari. Earlier, the supermodel has worked with Bvlgari Man Glacial Essence as well. Apart from that, having been in the modelling industry for over a decade, he is known for working with several national and international brands and his involvement in TVC and acting.    
The photoshoot conducted by Nibir and his team are reminiscent of the original pictures of the fragrance that is shot in a Tuscan landscape with Nick Bateman as the model. The photoshoot held in the suburbs of Dhaka reflects a similar atmosphere with nature as its essence. Shot during the golden hour right before sunset, this shoot was nothing short of magical.
"I faced difficulty finding an appropriate spot, but quite unexpectedly I discovered this barren land full of hay and dead plants that seemed just perfect!  This shoot is also one I personally resonate with because I am very close to and fond of nature," remarked Nibir.
He was also the Creative Director of this project.
It is often difficult for Bangladeshi models to make a presence or establish themselves in the international arena, but Nibir has set a new benchmark. Through this, he is not only the face of Bvlgari to Bangladesh, but also a representative of our country to the world, which he has pulled off with sheer magnificence.       
Photo: Nibir Adnan