Mahia Ninan Poushee and her formal attire
"I wanted to do something different, something that was largely absent from the fashion scene of Bangladesh and one in which I could lead the way. And I thought — why not formal wear?"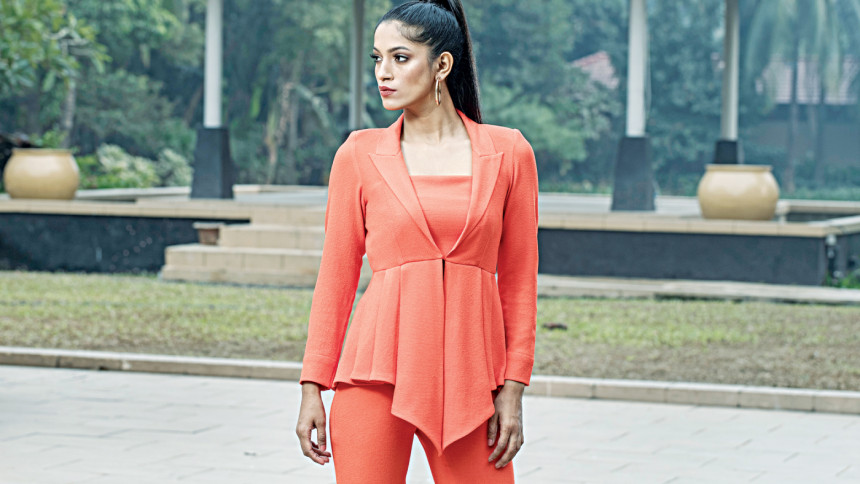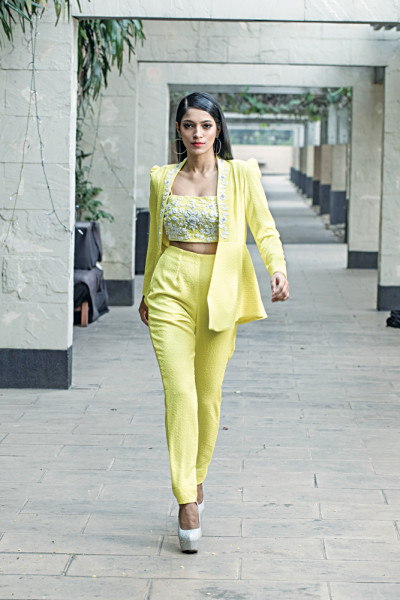 Mahia Ninan Poushee, a young, effervescent fashion designer of 26 talks about how she stumbled onto fashion and where she plans to take it next.
For Poushee, fashion was a chance meeting. Her first love was photography. However, as she began making dresses for herself and modelling them on Facebook, she realised that people really liked what she was wearing and were willing to pay for it. With a paltry investment of Tk 10000, Poushee made a few dresses and put them up on her profile one night — happy if they sold, happy if they didn't. Little did she know that she would wake up and in 12 hours find everything sold clean. After that, she never looked back.
"My father was furious!" muses Poushee. "He wanted me to join a particular school and follow a particular profession. And here I was, at 19, selling dresses and making money!"
Between fits of laughter, Poushee reminisces how opposed her father was to her calling in the beginning and a few years later, how he became her pillar of support, pushing her to join fashion school and hone her skills.
Poushee credits social media engagement for her successes.
"Most of my work got recognised on Facebook. From getting my first paid order to finding partners for my first shop in Banani — Kayara — to being able to send off hundreds of pieces to Italy, every opportunity found me via Facebook.
"I was a fledgling still. I had no idea how exports work, what quality checks were. I learned everything on the job."
Poushee is the billboard for her own work.
"I'm most comfortable in pants and a t-shirt. But when I go out socially, I make sure I wear my own pieces and I dress so well that it compels people to buy the piece from me. Even when I am on a tour — what you see in pictures is all about my work. I know when I make the pieces that I should be able to sell them."
When Poushee realised that formal wear fashions from China were leading the market demand, she decided to cater to it.
"I create the entire look, from the innerwear to the upper and bottom, and that's when the customers can visualise how they can wear my creations."
A strong believer of inclusivity, Poushee has recently started venturing into plus-sized fashion.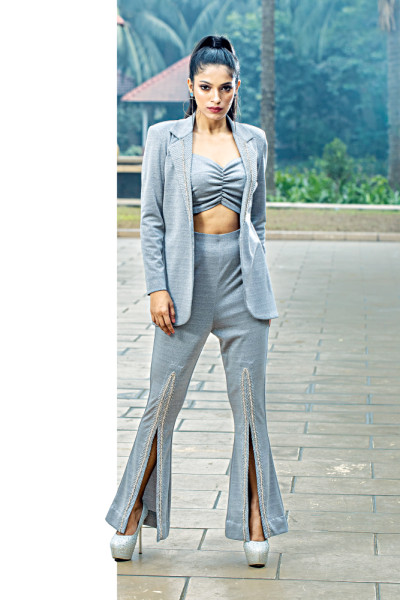 "I want everyone to wear my creations — not just skinny people."
The young designer worked hard to get measurements correct for larger sizes.
"I have it down to a T now. Just tell me what size you wear and I can nail down the perfect measurement. There are hardly instances where any tweaking is required anymore."
Poushee is all for quality as well.
"I have been known to turn down hefty profits if I was unsure about the quality of the product I am delivering."
The young designer feels that fashion is a necessary part of life in any era.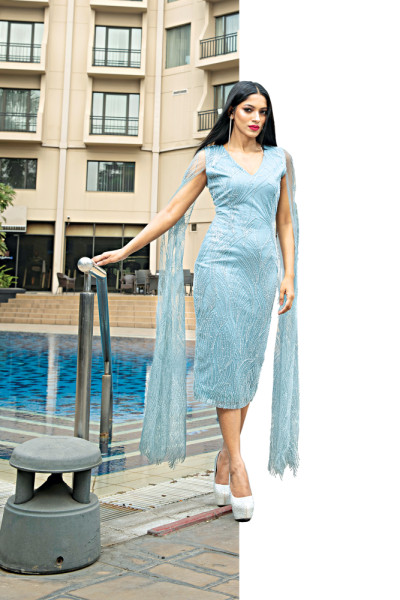 "Everywhere you go, people will notice you. Make sure they notice you for the right reason." she quips. To this effect, she holds consultations with her clients about the right looks for them and provides them custom-made attire, blending their choices with her expertise.
She plans to diversify into designing eastern dresses and other fashion genre come Eid, this year. To the fashion students, she has a few potent words of advice — "Work on developing your taste. This industry has a lot to do with trends, the more knowledge you gain on recent and upcoming trends, the wider your imagination and taste develops. If you are going to take inspiration from a famous piece of work, try to surpass the original."
Some of her work featured here includes a dress with embellishments and creative sleeve work in ice blue, a jumpsuit in tan with a cross body bow, pantsuits with cropped and worked innerwear in bright hues like yellow and orange, a white two-piece number with an attached cape, a powerful pantsuit with a bunched and cropped inner and leg slits in a metallic shade of grey and finally, a creative patchwork jacket with puffed sleeves in ochre.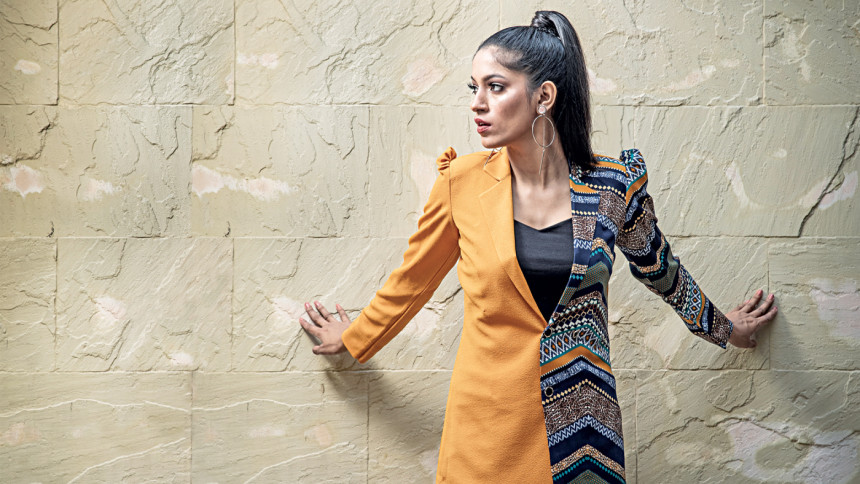 Photo: Sazzad Ibne Sayed
Model: Surjo
Wardrobe: Poushee
Makeup: Masum
Styling: Sonia Yeasmin Isha
Location: Radisson Blu Dhaka Water Garden