Fashion designer Tasmim Zobaear making waves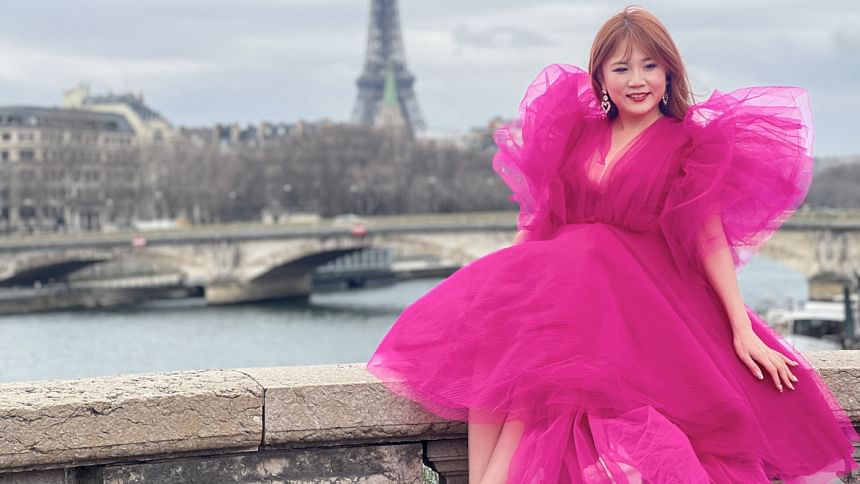 With a stylistic persona and a fresh new take on things, Tasmim Zobaear is an up-and-coming designer who is taking the fashion industry by storm. From his bold use of colours and majestic silhouettes, Tasmim's creations are not only visually appealing but also a modern take on what fashion can be.
Tasmim Zobaear was born in Chattogram in 1994 and had a keen eye for design from a very young age. He started learning about fashion in particular at the age of 15 when he studied at a design school in Darjeeling.
When asked about what inspired him to start designing, he said it was from the environment around him. He drew inspiration from things like animals, flowers, the films he watched, and the art he viewed. The 'real-world' style is what he always chases after.
His design aesthetic is quite unique in the sense that he focuses on objects and patterns outside of fashion. He wishes not to follow trends but bring in a unique mix of his own by introducing something that's not within the realm of the fashion universe.
"Understanding and identifying your design style is the first step to clearly articulating your taste to someone else," Tasmim stated.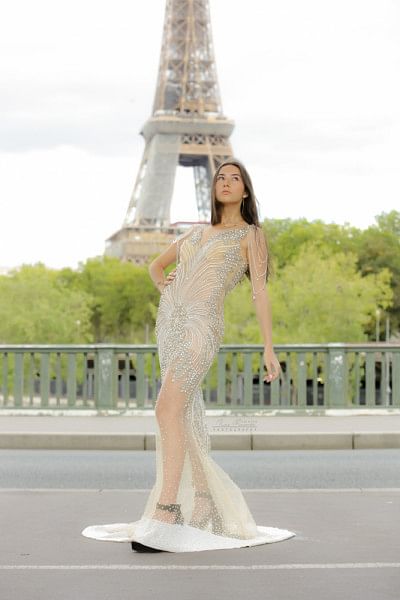 He opened his first boutique in Dubai in 2018 and debuted in the Dubai International Fashion Week a year later. Ever since his career has skyrocketed at blinding speeds. He presented his Couture Collection at the Paris Fashion Week 2022 followed by his "Spring Summer 2023" collection.
Looking back at his works he said that his "Spring Summer 2023" debut was by far his favourite. He said the collection was simple but had a glamorous side to it, which really made him proud and showed off his talent for elevating minimalism in fashion.
One of the many challenges that he overcame is balancing personal choices with what his clients' expectations were.
"It's important to be able to show a client you can design what they envisioned, but it's also important to be able to show a client your own perspective on the project and show some of your own original ideas," Tasmim said.
Looking to the future, Tasmim wants to continue to grow, learn, and experience different flavours of fashion. And to the future designers, his one piece of advice is, "Don't be afraid to start small". Gaining experience and building a portfolio for the long run will automatically build a good future, according to Tasmim.
Photo: Tasmim Zobaer