Faiza Ahmed: Defining fashion and style through spirituality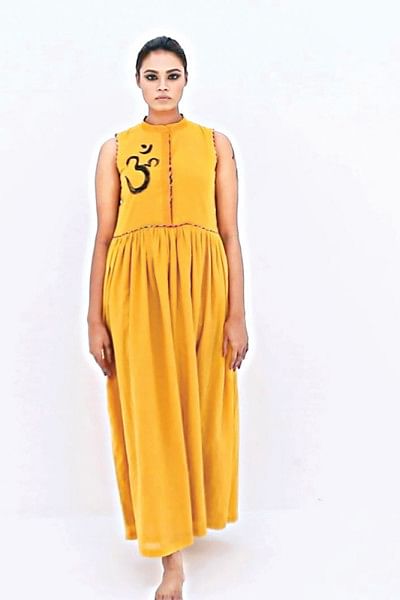 In the dynamic world of fashion where trends constantly come and go, everyone has their unique style. Your own style is a representation of yourself — it defines how you choose to build your aura. Style can be a mode of communication; it can make a statement on its own. Style can also be used to convey the message of spirituality.
Such was the theme for Faiza Ahmed, a participant in the eighth season of Aspara Fashion Week, an international fashion show that is held annually in Kazakhstan. Eleven distinguished fashion designers from Bangladesh who are also part of Fashion Design Council of Bangladesh (FDCB) were the flag bearers of our country in this global affair.
Faiza Ahmed, who has made her mark in the fashion industry through her work at Manas, has always had a distinct approach towards fashion.
"I take inspiration from music, literature, art, and history and my fashion philosophy is to portray our literature and history through fashion. I try to revive historical places and figures by bringing them back into our contemporary lifestyle while also accentuating the simplicity and beauty of our everyday wear over gaudy attire," Faiza Ahmed explained.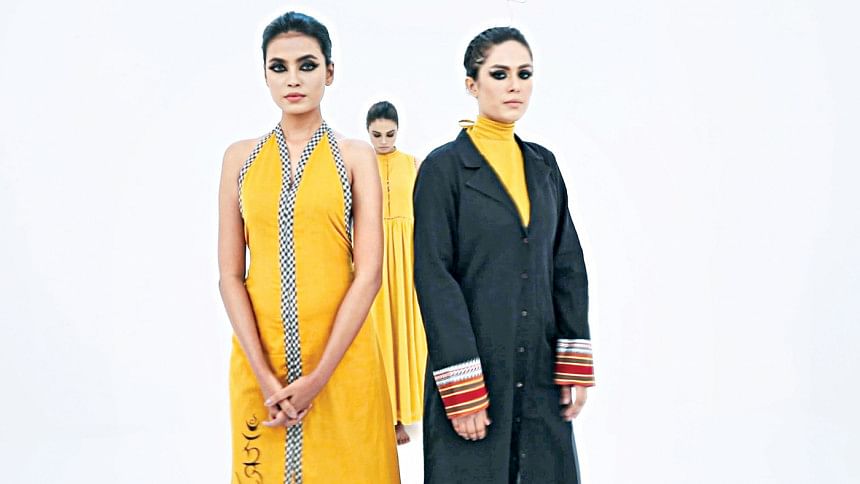 This philosophy seemed to coincide with her theme for Aspara Fashion Week as she depicted the peace and spirituality contained in Buddhism through fashion. Her line up of dresses displayed simplicity in its truest form with no frills or extravaganza associated with them.
 "We see monks dressed in the most rudimentary way possible as they drape a long piece of cloth around their body. This is where I developed my idea from and kept my array of attires in their most basic form," said Faiza.
 Faiza Ahmed's exhibition in the fashion show not only portrayed a particular style but coherently amalgamated the essence of spirituality in ways aplenty. For added effect, some symbols borrowed from Sanskrit which translate to hope and peace were hand painted on the bodies of models. 
 Furthermore, the music played was a Tibetan chant and the choreography was based on various yoga poses that can calm the mind. All these factors cohesively brought the entire line-up under synchronisation while reverberating spirituality in myriad ways.    
 The colour palette of the assemblage showed varying shades of yellow to yellow-ochre with the addition of black and white. There was not a mirk of ostentatiousness as no accessory or jewellery were paired with the attires that included shorts, tops, backless gowns, and full-sleeve gowns.
 Faiza Ahmed's participation in Aspara Fashion Week not only created a style statement but gave us a fresh look at how fashion and spirituality can go hand-in-hand while providing a unique perspective of the fashion arena.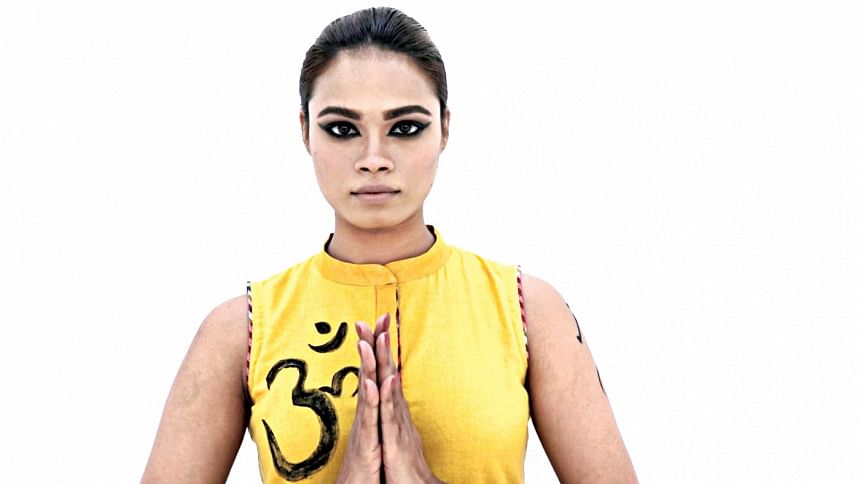 Photo: Uturn Production
Model: Maria, Hira, Mili, Tania, Efa, Nazia
Wardrobe: Faiza Ahmed
Make-up: Orko
Co-ordination: Sonia Yeasmin Isha