7 styling hacks to look fashionable on a budget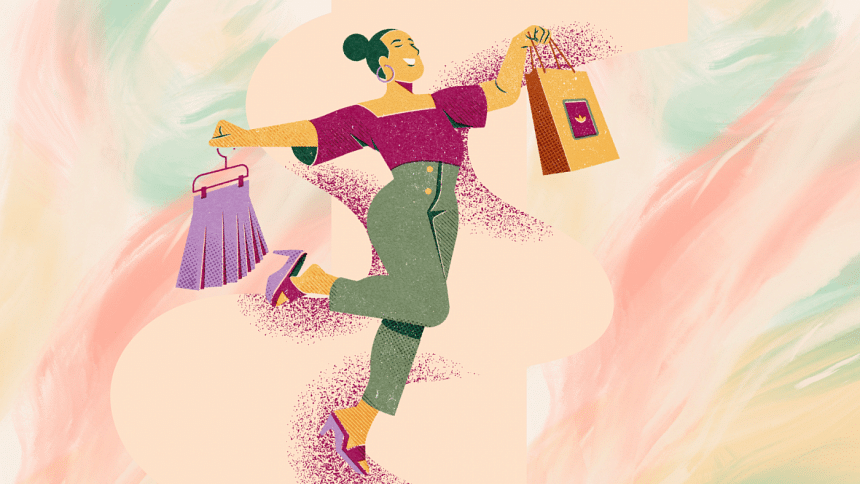 Whether you are a shopaholic who enjoys spending money on the latest trend or a lover of classy minimalist fashion, we all desire to appear stylish, and elegant. But, in a period of inflation, you cannot always shop for what is in style. Smart budget fashion shopping is, therefore, an excellent way to ensure you look great without expending too much, as the right combination of things may do wonders for your styling. 
Here are some of our best advice to help you appear fashionable without breaking the bank.
Mix and match
Fashion is always changing. Since styles come and go so rapidly, it is important to always be on the lookout for new, on-trend dresses, and mix them with existing clothes. Otherwise, you risk looking a little out of the fashion loop. If a shalwar is no longer in trend, for instance, you might save money on a new outfit by replacing it with a kurta and a palazzo or leggings. You can also experiment with clothes that you would not normally wear to see what you like and what you do not so you can avoid spending on it in the future.
Rewards and loyalty programs
Sign up for a loyalty card programme at a store where you often shop. In this way, you will be able to take advantage of the benefits that may be exclusive to loyal members of the stores, such as free delivery, presents on your birthday, and earlier access to promotions. In addition, before you pay for your items, double-check the register to see if there are any incentives or discounts available. This will help you cut down your styling costs significantly.
 Recycle old clothes
Refashioning old clothes may save you money that you would have spent on new clothes. Choose garments that are of high quality in both fabric and colour. You may select the newest fashion designs and have them embroidered onto your old clothes, saving you money on fabric costs. You may also make your dress trendy by stitching it with lace. It is important to take in mind the fabric and the style while doing so. Fabrics that are too thin or too old should not be used, and neither should the pattern of the fabric be ignored while creating the garment.
 Layer up clothes
A wonderful method to increase your fashion level is to wear a few different clothing and layer them on top of each other. Take your blouse or T-shirt down from the shelf and match it with a cardigan, sweater, or waistcoat and wrap a scarf over your head to give that touch of sophistication. You can avoid spending any money while yet looking fabulous and trendy. This is without a doubt the simplest and most affordable technique to give the appearance of being fashionable.
Buy everlasting pieces
A classic black or white T-shirt is a great investment since it can be worn with almost anything and will never go out of style. Jeans in a neutral colour will go with anything in your closet. In addition to being cost-effective, this provides more flexibility. Obtain a put-together appearance with well-fitted clothing in neutral colours. To get a fashionable look, throw in some designs and patterns. Wearable comfort is a must, so choose wisely. Cotton, silk, wool, and linen are all high-quality, natural fabrics that are worth the investment. These are long-lasting, inexpensive, and eco-friendly.
Accessories and bags
Choosing minimal, structured bags, and accessories elevate your ensemble. The money you will save by purchasing a structured bag is substantial as it pairs well with a variety of wardrobe options. Avoid buying anything too large or too bright, since they will compete with your clothing. You should stock your closet with perhaps one white and one black structured bag. Moreover, the key to styling an outfit is to accessorise with minimal jewellery sparingly so that each piece of clothing stands out. It is all about putting the finishing touches on your outfit and making sure they look just right.
Belts and oversized clothes
You may wear a belt with your favourite pair of pants, but you can also use it to give your jacket or dress a more tailored look. A belt, despite its "boring" image, can do miracles for an ensemble and make it seem immediately more put together. Moreover, the trend of oversized clothes is now in the rave thanks to French women who used to make their inexpensive clothing seem more expensive by buying larger sizes. We suggest experimenting with one staple blazer, shirt, and high-rise pants rather than multiple.