Wrath of the Jamuna river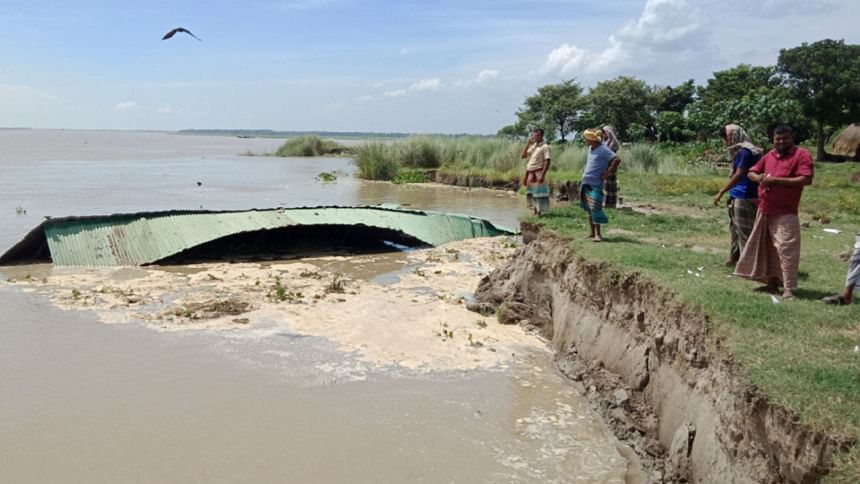 Last year, in The Daily Star's "Letters To The Editor" section, I addressed my concern over the ongoing erosion caused by the mighty Jamuna, and how it left the inhabitants of the riverbank displaced and homeless. Even though a year has passed since then, it seems that no effective measures have been taken by the authorities to tackle this perilous situation. People residing closest to the river are highly at risk and continue to remain helpless.
Over the years, multiple educational institutions, public property, arable land and homestead have been lost to the river, leaving nearby residents and others in miserable conditions. Unfortunately, the erosion is not limited to the rainy season only, but continues to destroy long after monsoon has passed.
Despite the extensive news coverage regarding the worsening conditions, it seems that those who can do something about it are turning a blind eye to it. I cannot help but wonder, how many more people need to suffer for the matter to be dealt with urgently?
As a resident of the Jamuna riverbank, I would like to urge the authorities to address this dire situation, in order to protect people's livelihoods before the waves devour all that remains.