Proactive judiciary is needed to deliver environmental justice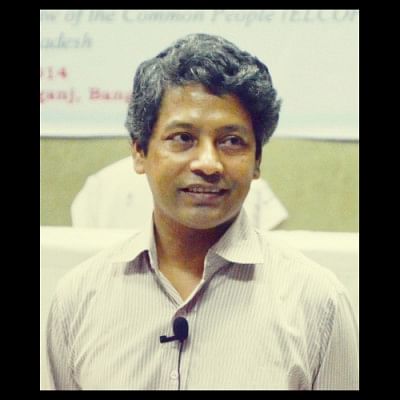 Dr. Abdullah Al Faruque is a Professor of Law at the University of Chittagong. He was a Post-Doctoral fellow at Dundee University during 2009-2010 under Commonwealth Staff Fellowship and completed his PhD in Energy Law. Dr. Faruque was also a Visiting Fellow of Centre for Environmental Law, Macquarie University, Australia in 2017. His has published books titled 'Petroleum Contracts: Stability and Risk Management in Developing Countries' and 'Environmental Law: Global and Bangladesh Context'. His forthcoming book titled 'Nuclear Energy, Risks and the Environment' will be published this year by Routledge, London. Law Desk contributor Raihan Rahman Rafid has talked to him on the following contemporary environmental law issues on the occasion of World Environment Day 2018.
Law Desk (LD): Do you think Bangladesh has been successful to comply with its international treaty-obligations concerning the protection of environment?
Abdullah Al Faruque (AAF): While Bangladesh has many laws and regulations for the protection of environment, implementation of these laws has been a huge challenge for the governmental agencies. Bangladesh has ratified many international environmental treaties and also adopted many environmental laws and policies to implement its international treaty-obligations. However, in terms of compliance with these treaties, Bangladesh is lagging behind to comply fully with international environmental treaties as it lacks necessary resources and technical capacity to implement environmental obligations.
Bangladesh has also established Environment Courts to settle environmental disputes and apply environmental laws, Department of Environment for enforcement of environmental laws, adopted national strategies to protect biodiversity and undertaken national action plans to conserve environment. However, these compliance and enforcement mechanism are not effective to a large extent.
LD: How do you evaluate the performance of Environment Courts in Bangladesh?
AAF: The establishment of Environment Courts is a proper step in right direction for promoting access to environmental justice and providing remedies for violation of environmental laws in Bangladesh. But access to environmental justice is severely limited by the inherent weaknesses of the relevant laws and complicated procedures.
LD: How can our Environment Courts be more effective to ensure environemtnal justice?
AAF: The Environment Courts in Bangladesh need to be proactive and show activism to deliver environmental justice. Individual or group of individuals or NGOs should be given direct access to the Court for claiming their environmental rights. To be effective, the Courts should be allowed to operate independently of governmental influence and control. Moreover, the Courts should be given exclusive jurisdiction to settle environmental disputes and the Judges of the Courts should be equipped with some expert knowledge in environmental matters. The Judges are often appointed from the ordinary Court not having special knowledge in respect of environmental issues. Therefore, special training on environmental law and evolving environmental jurisprudence should be imparted among them.
Furthermore, a specific time-frame should be maintained for the completion of investigation and submission of report for expediting the trial. Provision should be made for the protection of witnesses in environmental cases. There should be special rules of evidence for dealing with environmental disputes.
LD: Should we be worried about Rooppur Nuclear Power Plant? Is Bangladesh ready in the infrastructural way to dispose of the produced wastes and take the necessary precautions?
AAF: Although use of nuclear energy poses a risk of catastrophic scale, over the years the safety standards of nuclear reactors have been significantly improved and also the probability of such accident is very low. I think we should not be worried about the Rooppur nuclear power plant as it is being constructed under the supervision of International Atomic Energy Agency (IAEA) which ensures safety standard at the highest level. At this stage, nuclear waste is not a big problem.
Once the project becomes operational, the waste management will be done by the operator. Under the existing arrangement, wastes will be disposed of by the Russian agency Rosatom which is providing technical assistance to this project. However, the regulatory bodies on nuclear energy in Bangladesh should enhance their technical capacity, and build required human resources to deal with the nuclear wastes.
LD: This year the theme of World Environment Day is 'Beating Plastic Pollution'. Despite Bangladesh's ban on the use of plastic bags, it faces the problem of plastic pollution. Do you think we need any new legislation for combating plastic pollution?
AAF: Plastic pollution has become a major source of pollution around the world. It is also a big environmental challenge in Bangladesh. Actually, no new legislation is needed to prevent plastic pollution at this moment. Proper enforcement of the existing law is enough to address the problem. Monitoring the implementation of the relevant laws, ensuring availability of alternatives to plastic, imposing punishment for the production, marketing and selling of plastic bags and making people aware of the negative impact of use of plastic bags can prevent the use of plastic.
LD: Thank you for your time.
AAF: You are welcome.