Urgent need for a COVID-19 Act 2020 in Bangladesh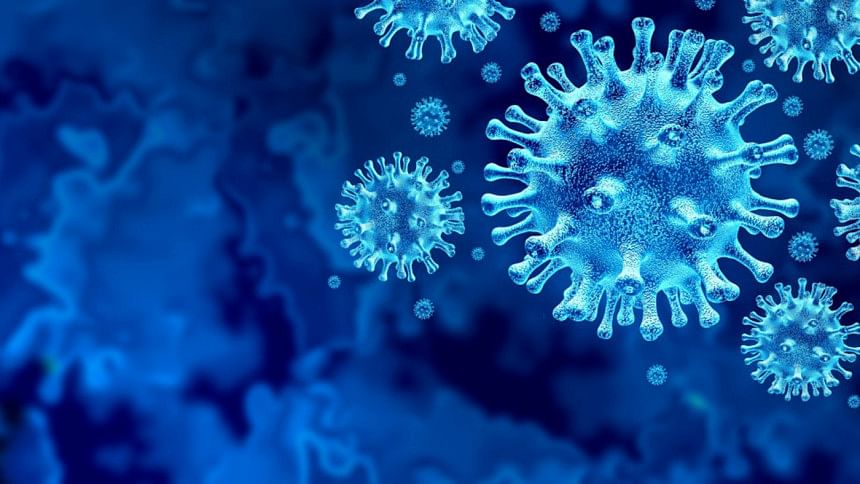 The nature and scale of devastation caused by the ongoing COVID-19 pandemic to each and every aspect of our lives are disturbing, distressing and tragic to say the least. Despite all scientific advancements made in the last 50 years, we, the human race, appear powerless against the SARS-CoV-2 ("virus") which causes the disease known as COVID-19. The spread of this virus has mercilessly exposed the fragility of social policies and safety nets, more particularly the glaring deficiencies of healthcare systems and legal frameworks around the world. Governments are now being forced to take drastic measures well-beyond the scope of their powers in existing legislation in order to deal with the monumental health and economic crisis arising from this pandemic. Powers that are being or are required to be exercised by respective governments are either not expressly provided in or are much wider in scope than what existing legislation permits or are spread out over multiple legislation.
The UK tackled the problem by enacting "The Coronavirus Act 2020", which conferred on the government extensive powers necessary to execute some of the urgent and drastic measures required to deal with the pandemic. It is absolutely critical that the Bangladeshi legislature rises to the occasion and follows suit by enacting a similar comprehensive, yet temporary, Act. As to what ought to go into such an Act, if it were to be enacted, guidance may be obtained from the UK Act which not only explicitly provides the legal basis for the current lockdown of citizens and businesses in the UK, but also travels much further.
Some of the core provisions of the Act include:
(a) Detention of potentially infected persons: A "potentially infectious" person is defined as someone who "is, or may be, infected with coronavirus" or who has been in "an infected area within 14 days". This grants power to the police, immigration officers and public health officials in the UK to not only arrest infected people but suspected cases. They can then be placed in isolation and sent to be tested. The UK government already has powers to this effect from the Public Health (Control of Disease) Act, 1984 including quarantine, detention and compulsory medical examination although there are stricter time-limits for their use. This provision surely impacts on a UK citizen's right to liberty protected by Article 5 of the Convention of Human Rights. However, this is a qualified right that public authorities can take proportionate steps to interfere with to protect public health.
(b) Prohibition of events and gatherings: The Act allows the UK government to prohibit public events and gatherings to limit the spread of the virus. Surely, there would be political protest for such a measure since it restricts freedom of expression and freedom of assembly especially in light of the economic fallout including widespread job cuts in the UK which has resulted from this pandemic. But once again, the rights to freedom of assembly and expression are also qualified. The government can take proportionate steps to curtail them to protect public health. 
(c) Reappointment of retired health-care workers: The Act allows retired health-care workers to be brought back to the NHS to tackle this crisis.
(d) Duration: The Act has a maximum duration of two years but may be reviewed every six months.
(e) Food Supply Chain Businesses: The Act introduces new measures which require any person closely related to the food supply chain businesses to disclose such information as may be requested by the Secretary of State from time to time so that the government can counter any potential threats to the food supply chain and strengthen the existing framework between the food industry and government regulators.
(f) Business protection: The Act prevents forfeiture of leases for non-payment of rent for a three-month period (with a power to extend if needed) for all types of commercial tenants. This option provides a three months' grace period to struggling businesses.
(g) Residential tenancies: The Act extends the notice period for a notice of eviction that a landlord is required to serve on a tenant to at least three months and also creates a three months' notice requirement even where existing law requires no notice. However, the provision does not waive a tenant's liability for rental payments.
(h) Employment Law: The Act allows employees and workers by giving 03 working days' written notice to their employer to take "Emergency Volunteers Leave" to act as volunteers for helping the NHS and ensures that their employment status in their respective companies are not hampered.
(i) Schools, childcare providers etc: The Act includes a power to direct temporary closure of any educational institution and a power to temporarily suspend or vary specified requirements in relation to education and childcare legislation.
(j) Courts and tribunals: The Act, by amending existing legislation, allows the use of video/audio-enabled hearings without the need for a physical courtroom with all parties taking part in the hearings using telephone or video conferencing facilities.

The powers and measures provided in the Act may, on their own, appear draconian in nature but may reasonably be viewed as necessary in the circumstances. Moreover, the Act does provide that any powers which are put in place are to stand for a maximum of two years with a review of the measures to be conducted every six months to assess their necessity in the circumstances. Measures can also be suspended and reactivated later. It will also be possible to extend or end the operation of the provisions of the Act, depending on the scientific evidence. It is hard to imagine how any of us could return to pre-COVID-19 ways of leading our lives without an effective vaccine. The adverse economic and social impact of not being able to go back to pre-COVID-19 ways for an extended period of time is staggering. The global scientific community has made one aspect perfectly clear time and again, that a vaccine for COVID-19 is at least 18-24 months away, that being the best case scenario. Therefore, the measures taken by respective governments must continue for at least 02 years, if not more. As such, there is a dire need for the legislature in Bangladesh to urgently pass a similar piece of legislation with a non-obstante clause for a limited duration dedicated to this particular pandemic to address ongoing and potential issues in Bangladesh. A wide range of issues may be addressed including but not limited to:
(a) increasing the power of the executive to slow the spread of the virus including an extensive legal basis for lockdowns, quarantine procedures, closure of educational institutions, government and private offices and institutions, factories, etc
(b) the detailed procedure for detection and treatment of infected persons
(c) the detailed procedure for persons who may have been infected
(d) the operation of e-judiciary,
(e) provisions for delayed rental payments for commercial and residential tenants,
(f) provisions for reducing the resourcing and administrative burden on public bodies,
(g) provisions for limiting the impact of potential staffing shortages on the delivery of public services,
(h) emergency registration of healthcare workers to address staff shortages
(i) provisions for volunteers to address staff shortages
(j) corporate social responsibility
(k) aid packages for the underprivileged
(l) stimulus packages for businesses
(m) loan repayment schemes
It is imperative that all three organs of the State are active and functioning during this time. Powers that are needed to be exercised by the executive branch of the State during this pandemic are either not provided or have inadequate scope in existing legislation or are spread out over multiple legislation. The primary objective of this new legislation will be to provide a comprehensive list of temporary additional powers and temporary amendments to existing legislation to address this specific pandemic and the economic fallout arising from it.
Such a law, if enacted, will avoid confusion as to the legal basis and scope of the powers of the Government that are being or may be required to be exercised to tackle the pandemic. This will serve to avoid not only severe delays in execution of urgent measures, but also possible future legal challenges. It is hoped that the legislature of Bangladesh will step-up its game by introducing expedited legislative change to prepare for the potentially long-term impact of this pandemic. We must remember that this is not the first pandemic that the world has faced and surely, this will not be the last. An Act of Parliament dedicated to this particular ongoing pandemic will not only help us in effectively dealing with this pandemic but also prepare us for the next one.
The writer is a Cambridge scholar, an Advocate of the Supreme Court of Bangladesh and a Partner of Akhtar Imam & Associates.