South Asia in a changing world
The Daily Star and Bangladesh Institute of Peace and Security Studies (BIPSS) jointly organised a roundtable titled "South Asia in a changing world" on October 14, 2019. Here we publish a summary of the discussion.
Maj Gen ANM Muniruzzaman, President, Bangladesh Institute of Peace and Security Studies (BIPSS)
South Asia is a critical link to the rise of Asia and its position in the international system. With a population of 1.8 billion people, it houses one fourth of the global humanity. It is one of the fastest growing economies in the world with a gross average of 7.1% GDP growth. It is home to a very young population, 40% of South Asia's population being in the youth category. It, therefore, is not only an economically vibrant region but will also be the engine of growth for the future Asia. South Asian nations are at different stages of political development, but on the whole, all the eight South Asian countries today go through democratic exercise periodically. The region also has a fair share of its own problems. It is a paradox that even if it is one of the fastest growing economic regions in the world, it is also home to 40% of the world's poor, many of them in the ultra-poor category. The region has a number of non-traditional and traditional security challenges.  In the non-traditional arena, the issues of food security, health security, etc. constantly challenge the South Asian nations.
The region is grossly energy deficient. It depends mainly on imported fossil fuel. If the current pace of development is to be sustained then the region must find alternative and more renewable sources of energy to fuel its growth. South Asia must find its clean and green energy future. South Asia is also one of the most vulnerable regions in terms of climate change challenges. Sea level rise will inundate much of the coastal areas in the region especially in Bangladesh and India triggering large scale climate refugees which will result in mass migration of people. Although the region has some of the mightiest rivers, yet it is likely to become severely water deficient region in the near future. The issues of hydro politics and the potential for hydro conflict is extremely high with possible crisis points being the water dispute over the Brahmaputra river between China and India, the fragility of the Indus Water Treaty between Pakistan and India, and disputes over sharing the waters of trans-boundary rivers between India and its smaller neighbors. South Asia is also home to two nuclear powers – India and Pakistan, who also have a history of past conflicts. The intractable disputes and tension between these two nuclear armed countries cast a shadow of uncertainty over peace and stability of the region. Against the backdrop of this security landscape South Asia does not have security architecture. Currently, its existing regional platform for cooperation – SAARC is also in a completely non-functional state. The process of South Asian regionalism has therefore temporarily come to a halt. We, therefore, have plenty of issues to discuss this afternoon on South Asia.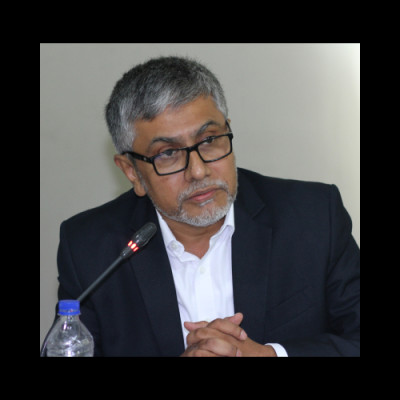 Obaidul Haque, Associate Professor, Department of International Relations, University of Dhaka
We should look at the geopolitical issues of South Asia through the regional lens. Almost every single major event in the region of significance to regional and international politics can be explained through the geopolitical prism. South Asia is witnessing the unfolding of several new political schemes which is pulling the region in conflicting directions. There are two opposite trends in regional politics which can be seen as prevalent forces in the region. Conflict and competition is going on in one hand while cooperation on another. The Sino-Indian relations gave generated geopolitical competition. With the de facto death of SAARC, on the one hand India investing heavily in BIMSTEC for regional cooperation that suits its objective of the policy acted out of engagement with ASEAN, on the other hand Pakistan increasingly reaching out to China, the new South Asian landscape is not confined to its political boundary anymore. Today ASEAN is Indian's fourth largest trade partner with a free trade agreement that has helped to facilitate trade, movement of people and investments.
India has also begun to look beyond its traditional neighborhood towards the west. The International North South Transport Corridor which envisions the ship route and rail routes connecting India with Iran and Russia along with the Chabahar Port in Iran is an important priority for India today. The Bay of Bengal is critical to China, who seeks strategic access to the Arabian Sea. This approach had generated tensions and competitions between the two major actors in a region that has traditionally been seen as India's natural backyard and key areas of influence. Added to this is the relative new US initiative known as the Indo-Pacific strategy. It will not be unreasonable to anticipate that, with the unfolding of the details of the Indo-Pacific strategy, new competition might be provoked. Politics and international relations are seriously affected by this great power politics in the region.
Shamim Ahmed, Former Ambassador
The economic growth on an average is more than 6% in the region. This is also one of the least integrated regions. Historically political tensions, security concerns and cross border conflicts have slowed down the process of connectivity among South Asian countries and trust deficit is a major reason. Institute such as SAARC binds all the countries in spirit of cooperation of the people. The SAARC charter stipulates that meeting of the South Asian leaders at summit level should be held at least once every year. We are optimistic that SAARC will act as a vehicle of promotion of regional cooperation. This will bring the much needed cooperation in the region. Such visits should be free from state visits. I believe that if there is no SAARC there will be no future for South Asia. The region has produced some of the greatest minds in the world. We can really contribute in this changing world as South Asians collectively.
We live in an era where the size of a nation or numerical superiority does little towards the progress of a nation. We should have that foresight to understand the common river issues. It's not just a question of Feni River or Teesta River, much greater stakes are involved. Climate change is now being highlighted throughout the world. The political instability is everywhere. Whether it's Bangladesh, Pakistan or India, we are suffering from it. We have not been able to have a clear system of peaceful transfer of power, regardless of the system of politics being practiced in a country. Poverty is plaguing in this continent for many years. Bangladesh has achieved world record in terms of growth rate we attained throughout the years. Last point, we have to be aware of the future threats such as drugs, narcotic and terrorism.
Dr Fahmida Khatun, Executive Director, Centre for Policy Dialogue (CPD)
South Asia is one of the largest regions in terms of population. In terms of total land, it is only 3.5% of the world, but in terms of population it holds 24% of the world's population. If we just look at some of the indicators, for example the basic indicators – economic growth and per capita income or export, import and employment – South Asia has achieved significant progress. There is no doubt that South Asia is progressing at a much higher rate than the global average. In 2018 the GDP growth was only 3% worldwide but South Asia gave us 7% growth. Within South Asia, Bangladesh is best performer with more than 8% growth in terms of GDP per capita, if we compare with the GDP per capita with the rest of the world. While the contribution of the agriculture sector in Bangladesh is only 17% of total GDP while 50% of the total labor forces is engaged in the agriculture sector. Regional trade is crucial and there are many regional trade bodies, trade organizations beyond South Asia doing quite well. Why South Asia is not able to take benefits from various initiatives like BCIM, BIMSTEC, SAARC, is something policy makers have to think seriously.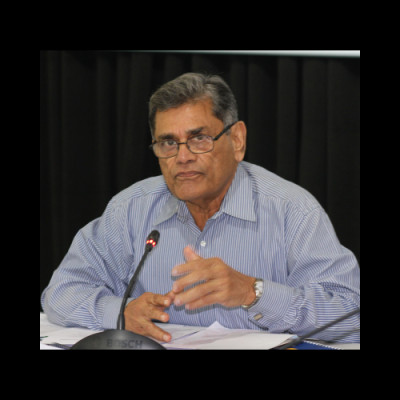 Brig Gen Shahedul Anam Khan ndc, psc (Retd), Associate Editor, The Daily Star
The economies of South Asia have not been able to generate enough employment opportunities for our workers. Now another looming challenge will aggravate the situation in the near future – the question of Human Cloud and Big Data. Many jobs will be outsourced; people sitting in the distant corner of the world will chat from their rooms. Computers and smart machines will take over many human jobs. These are the prospects we are likely to face. Whether it is immediate or not does not matter, we should be aware of this phenomenon in a changing world as our South Asia continues to change.
Change is a constant process and I think changing has been going on, human affairs codified in a particular way of life. The biggest change I think is the unipolar world we are living in and which has never existed before. It is not unilateral but a scalene triangle as none of the sides are equal. The United States of America has the larger arm in this triangle. It may not be the lone power but definitely the dominant power in this world. The focus of international order has changed from the West to the Indo-Pacific because of these reasons. There are some flash points within South Asia. It is forecast that Asia in the near future will house two largest economies in the world, India and China. China's in terms of PPP growth has been the fastest growth. Indo-Pacific policy has been animated by Chinese enlargement of its footprints across the world. Indo-pacific strategy will dictate the American policy in in this region. We need China for our economic development. We need India for the political support. So, therefore, we have to balance both countries. We have a dominant world power whose foreign policy is unpredictable. As scholars say, the US foreign policy is noticeable by the absence of any policy.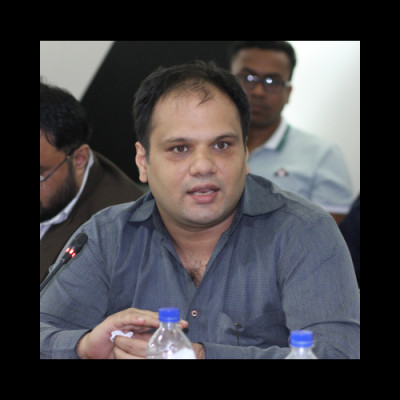 Parvez Karim Abbasi, Assistant Professor, Department of Economics, East West University
Sino-Indian rivalry for extending geopolitical and geo-economic influence, often hailed as The New Great Game, is not only confined to South and South East Asia, but also includes the Middle East. Traditionally Pakistan's influence was thought to be considerable in the Middle East, but it has been whittled down significantly by rising Chinese and Indian involvement and outreach. Indian establishment has been able to leverage the clout of the economically dominant Indian diaspora in the Gulf. Prime Minister Narendra Modi's recent visit to Saudi Arabia and receiving the highest civilian award from UAE and the recent stance of the UAE government to treat the scraping of Article 370 in Kashmir as India's internal issue all highlight growing Indian footprint in the Middle East.
Furthermore, one should factor in the implications of the close proximity of the Chabahar port in Sistan in the Balochistan province of Iran, which is largely an Indian initiative and the Gwadar port in Baluchistan province of Pakistan, which is part of China's CPEC initiative. It is widely perceived that the Indo-Pacific Strategy is US response to BRI and it too may have a bearing on South Asia. One component of this strategy is the BUILD Act (Better Utilization of Investments Leading to Development) to crowd in private sector investment in Infrastructural projects. The Act aims to reform and US development finance capabilities into a new federal agency, US International Development Finance Corporation (DFC) to help address development challenges and foreign policy priorities of the United States. Japan, as a strategic ally of America, is stepping in to promote infrastructural development in the Indo-Pacific region. As regards   SAARC, internal rivalry and mistrust have hindered the progress of this association. Larger countries now prefer individual, one on one negotiation with smaller countries. Lastly, the word is dominated by populism. Populist sentiments overshadow pragmatic approach at cooperation amongst South Asian countries.
Commodore Kazi Emdadul Haq, DG, Bangladesh Institute of Maritime Research and Development (BIMRAD)
India has also invested heavily in Myanmar. It has China and Japan on its side. India invested a lot militarily in Myanmar. It has also invested in Nepal. These are all to counter BRI. China wants Nepal for building roads and communication through the country.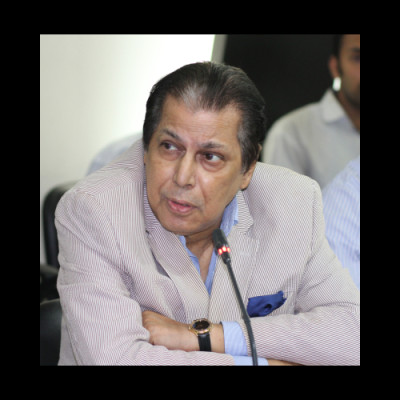 Serajul Islam, Former Ambassador
In South Asia the future lies with SAARC and if SAARC is dead we do not have a bright future ahead. If we can't get all the eight countries of South Asia together the challenges would be mounting. We have two nuclear nations sharing a common border. The two nuclear powers came at the brink of a nuclear war in the past. We know that problems exist, and none of the problems over the last 70 or 70+ years that South Asia inherited after the British left has been solved. The Teesta and Feni River dispute is aggravating the problems of the people of Bangladesh. Water disputes must be resolved in order to have a better relations between India and Bangladesh.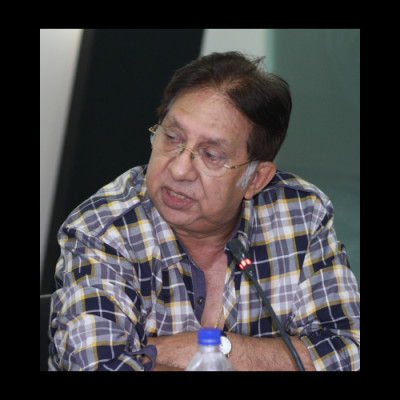 Shamsher Mubin Chowdhury, Former Ambassador
We are experiencing a changing South Asia. I would rather focus myself on South Asia, in a growing multi-polar Asia. The emergence of multi-polar Asia came after the bipolar world, with end of the Soviet Union. The tragedy for South Asia perhaps can be linked to the multi-polar Asia. We can't even react collectively to a humanitarian situation like the Rohingya issue for example. We are driven by narrow geo-political goals.  I had always been a great advocate of SAARC, not that SAARC was going to achieve miracles for South Asian countries. To me SAARC provided a platform where summit meetings provided opportunities for cooling tensions when contention between states arose and tension has been a part of South Asian region since 1947. SAARC didn't necessarily solve all socio-economic problems that initially it was meant to. It also had a major political impact on South Asia.
Brig Gen Gyasuddin A Chowdhury Bir Bikram, psc, MDS (Retd)
The mentality of our region is problematic and I shall cite an example here. If we look at ASEAN     per capita income, it is much higher than the countries of South Asia.  Same can be said of the countries of the Middle East. We have no proper democracy or its practice or economic initiatives working properly. Pakistan is trying to rule Afghanistan. Indians are all by themselves, with the new form of Hindu-nationalism. We need economic development; we need our social development and the bond of brotherhood in the region. We should not compare ourselves with EU, rather we should compare ourselves with ASEAN.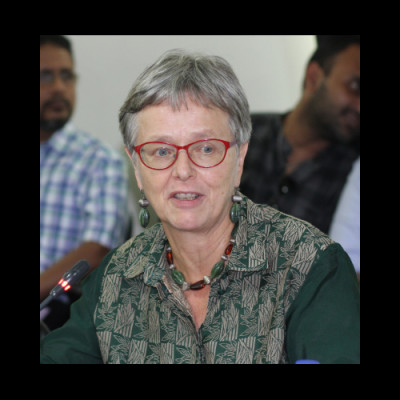 Sidsel Bleken, Ambassador, Royal Norwegian Embassy in Dhaka
South Asia has not really been able to attract the different nations outside the region. If you look at the population, economy, growth, strategic positions, South Asia is very strategically located. In other words, it is a very important region. This region is not really seen as a place of importance to our politicians or to our academics or businessmen. ASEAN or African Union all have strong regional organizations that we are always looking for investment, trade and cooperation. South Asia does not hold such importance in terms capitalizing on its strategic location. It takes political courage from all the member countries within SAARC to resolve disputes. There are a number of challenges for the region, but in future the nations will be able to overcome.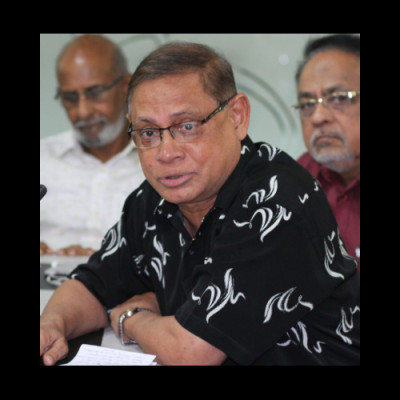 Lt Gen ATM Zahirul Alam, rcds, psc (Retd)
Chinese strategic influence is growing. India, with heavy investment with Israel and USA, and in terms of neighborhood policy, China is challenging the sole dominant power in the region. USA has increased its geostrategic cooperation in South Asia in general   to counter Chinese strategic geo-economic clout in the region. Individual countries of South Asia, with the exception of Pakistan have, in geopolitical sense, come under Indian influence. In terms of infrastructure development, South Asians are still depending on China. This is a paradox we are experiencing. There is a tendency to sideline India's arch rival particularly Pakistan, that is why SAARC I believe is not very effective now.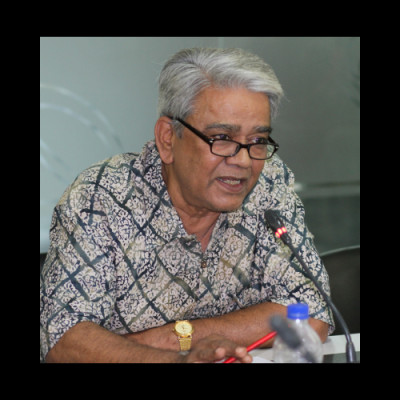 Mahmood Hasan, Former Ambassador
BIMSTEC still does not have a charter. Where SAARC is already an organization and it has a charter. It has done lot of work in different areas in the region. One area is economic. We should look carefully at the leaders of SAARC. Other six member of SAARC did very little to arrange a meeting between India and Pakistan. I would like to remind everyone that Article 10 of SAARC Charter precludes bilateral issues to be discussed. But the forum can be used to meet and to discuss about other issues. BBIM, BCIM and BIMSTEC do not have any charter. So SAARC should have the priority.