Police press charges against Sami, Tasneem Khalil, Kishore, 4 others under digital security act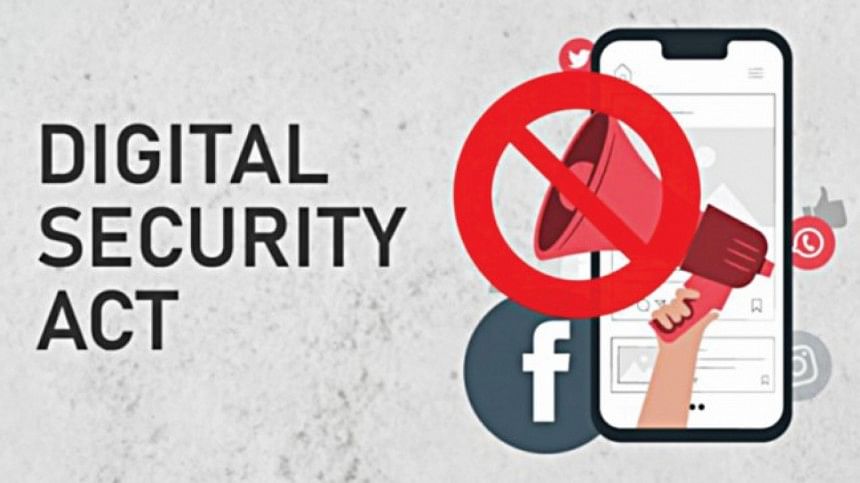 Police have pressed charges against Hungary-based entrepreneur Zulkarnain Saer Khan alias Sami and six others in a case filed under the Digital Security Act for "spreading rumours and carrying out anti-government activities".
The six others are: Swedish-Bangladeshi journalist Tasneem Khalil who runs Netra News; cartoonist Ahmed Kabir Kishore; Minhaj Mannan Emon, managing director of BLE securities and shareholder-director of Dhaka Stock Exchange; Didarul Islam, a member of politico-civic organisation called Rashtrachinta; Ashik Imran; and Shapan Wahed.
Investigation Officer Md Afchhar Ahmed, a sub-inspector of Counter Terrorism and Transnational Crime (CTTC) unit of police, filed the supplementary charge sheet with the Chief Metropolitan Magistrate's Court of Dhaka this evening, court sources said.
Writer Mushtaq Ahmed, US-based journalist Shahed Alam; Germany-based blogger Asif Mohiuddin and Philip Schuhmacher were dropped from the charge sheet. Mushtaq Ahmed died on February 25 in Kashimpur jail.
The details of the charge sheet could not be known immediately.
On May 6 last year, Rab-3's Assistant Director Abu Bakar Siddique filed a case against 11 people, including Kishore, Mushtaq, Didarul and Minhaj with Ramna Police Station under the DSA.
On February 4 this year, Sub-Inspector Md Mohsin Sardar of Ramna Police Station, also the then investigation officer in the case, pressed charges against Kishore, Mushtaq and Didarul, dropping the names of the eight others.
Investigation Officer Mohsin said he dropped the names of eight accused as he did not find their correct names and addresses.
On February 10, the Cyber Tribunal of Dhaka ordered further investigation into the case upon a petition submitted by Public Prosecutor Nazrul Islam Shamim.
Tasneem and Sami were featured in an Al Jazeera report, titled "All the Prime Minister's Men" on February 1 this year. The report caused a stir in the country and received a major backlash from the government then.