Fighting disinformation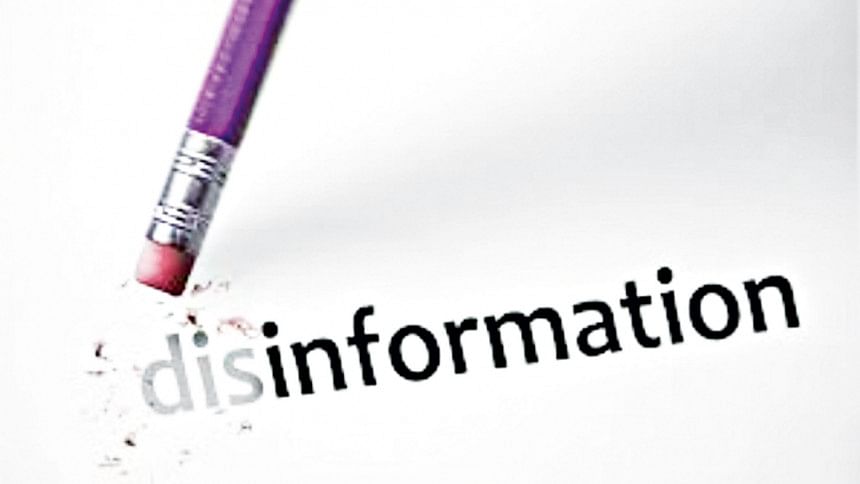 While addressing the Human Rights Council in Geneva on June 28, 2022, Mechelle Bachelet, the UN human rights chief, raised an important point on the rise in disinformation across societies, remarking that systemic inequality has helped fuel a rise in the deliberate spreading of falsehoods. Michelle Bachelet observed that disinformation should be underscored as a symptom of diseases such as of systemic inequality, along with fragile institutions, a loss of trust in effective governance, and constrained rule of law.
She perceptively commented that disinformation spreads when people feel that their voices are not being heard. "It arises in contexts where political disenchantment, economic disparity or social unrest flourish", she noted.
In her view, the evil of disinformation flourishes when civic space is limited or closed and when the human rights to freedom of expression and access to information are threatened. She therefore warned governments against trying to officially dictate what is false and what is true, and then attach legal consequences to those determinations. Because, the human right to access and impart information, is not limited to only what is deemed by the State as true or false and official dictations might engender further vulnerabilities.
According to her, the international response has to be consistent with universal rights obligations. She urged the States to uphold their international obligation to promote and protect these rights, whatever the social ill they seek to confront and mitigate. Maintaining a vibrant and pluralistic civic space will be crucial in this endeavor, she noted.
She called for policies that can support independent journalism, pluralism, and digital literacy, which can help citizens "navigate" the complexities of the online world and harness critical thinking in analysing the contents they come across. States must, she observed, ensure wide and free access to information so that it reaches all communities across intersections because trust can never be achieved without genuine government transparency.
Ms. Bachelet told the Human Rights Council that there are two "critical needs" in the battle against rising disinformation. Firstly, in order to deepen our understanding and knowledge, more research is required on how the digital sphere has transformed media and information flows; on how best to build public trust within this environment; and on how different actors can contribute to countering disinformation operations. Secondly, human rights norms needed to be mainstreamed into all discussions. Shortcuts do not work here, she cautioned. Censorship and broad content take-downs are an ineffective and dangerous response.
Compiled by Law Desk (SOURCE: UN.ORG).