DSA case: Kishore appears before court for the first time after bail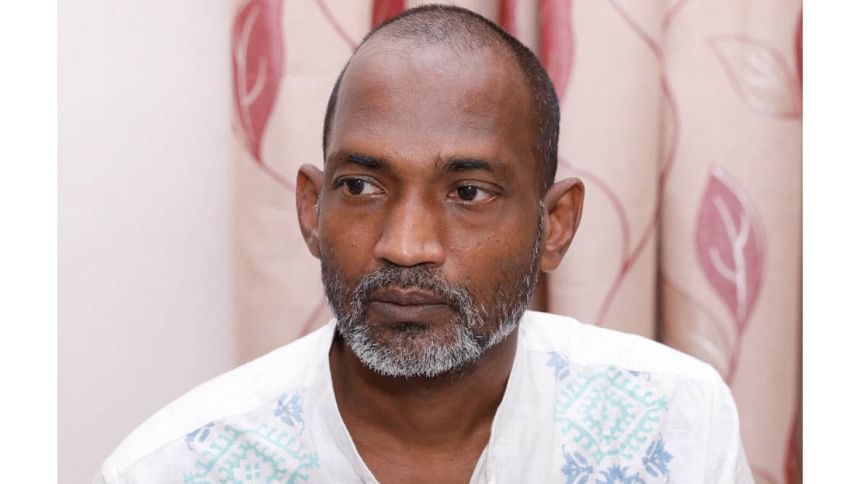 After leaving jail on bail on March 4, cartoonist Ahmed Kabir Kishore today appeared before a Dhaka court in a case filed against him under the Digital Security Act.
Kishore appeared before the court of Additional Chief Metropolitan Magistrate Md Abu Bakar Siddique.
Two more accused -- Didarul Islam Bhuiyan, an activist of a platform called 'Rastrachinta', and Minhaj Mannan Emon, managing director of BLE securities and shareholder-director of Dhaka Stock, now on bail --  were also present at the court.
The magistrate allowed Md Afchhar Ahmed, a sub-inspector of Counter Terrorism and Transnational Crime unit and also the investigation officer of the case, to interrogate Minhaj Mannan for a day.
The magistrate rejected the plea for quizzing Didarul as he was earlier charge-sheeted in the case.
On February 25, SI Afchhar submitted the prayer for interrogating Didarul and Minhaj in connection with the case.
Meanwhile, defence for writer Mushtaq Ahmed, who died in jail custody on February 25, submitted a petition today, seeking permission to take back a mobile phone and a computer seized by the IO during the investigation.
The magistrate directed the IO to submit a report within 10 days whether to give the seized documents.
A total of 11 people, including Kishore, Mushtaq and Didarul, were prosecuted under the DSA by Rab-3's Assistant Director Abu Bakar Siddique on May 6 last year.
Didarul and Mihaj were granted bail in September last year, Mushtaq died in custody on February 25 and Kishore was granted bail on March 3 after languishing in jail for 10 months.