DSA case against Kishore: permission sought to interrogate 2 accused on bail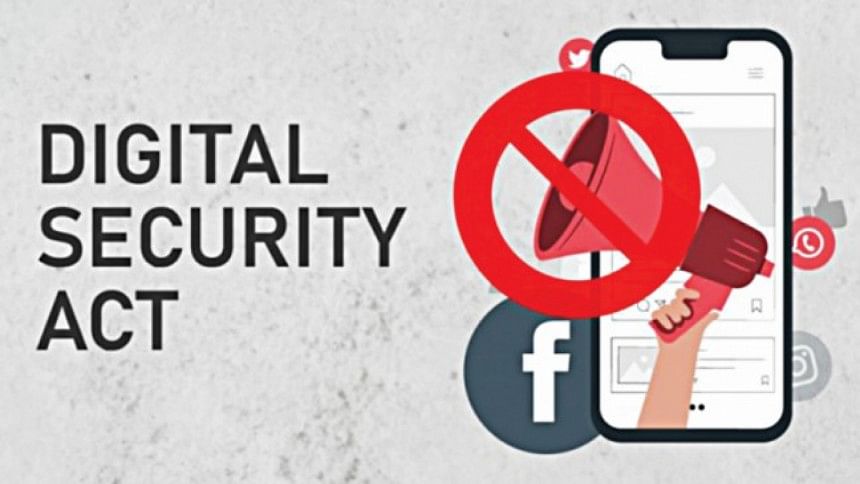 Counter Terrorism and Transnational Crime Unit has submitted a petition, seeking permission to interrogate two accused who are now on bail in the case filed against cartoonist Ahmed Kabir Kishore and 10 others under the Digital Security Act.
The accused are Didarul Islam Bhuiyan, a Rashtrochinta activist, and Minhaj Mannan Emon, managing director of BLE securities and shareholder-director of Dhaka Stock Exchange.
Yesterday, another Dhaka court rejected a three-day remand prayer for quizzing Kishore and writer Mushtaq Ahmed, who died in jail custody on Thursday, in the same case.
On February 25, Md Afchhar Ahmed, a sub-inspector of Counter Terrorism and Transnational Crime unit, submitted the prayer for interrogating Didarul and Minhaj in connection with the case.
Additional Chief Metropolitan Magistrate Abu Bakar Siddique set March 10 for hearing on the petition in presence of the accused.
The magistrate also directed police to issue summons on the two accused, asking them to appear before it on that date.
According to the forwarding report, Didarul and Minhaj circulated "false information against the state as well as the government through their Facebook accounts to deteriorate law and order".
Besides, they "tarnished the reputation of Bangabandhu Sheikh Mujibur Rahman, drawing his cartoons", the appeal said.
The accused circulated propaganda about the pandemic through the "I am Bangladeshi" page in collusion with each other to create confusion among the people to deteriorate law and order, the appeal said.
Through the "I am Bangladeshi" page, the accused circulated defamatory propaganda on social media about Bangladesh Army, chiefs of various security forces as well as the law enforcement agencies to tarnish their image, it added.
So, they need to be interrogated to gather information about the incident, the appeal said.
A total of 11 people, including Kishore, Mushtaq and Rashtrochinta activist Didarul Islam Bhuiyan, were prosecuted under the DSA by Rab-3's Assistant Director Abu Bakar Siddique on May 6 last year.
Didarul and Mihaj were granted bail in September last year, Mushtaq died in custody last Thursday and Kishore has been behind bars for nine months.