Law Interview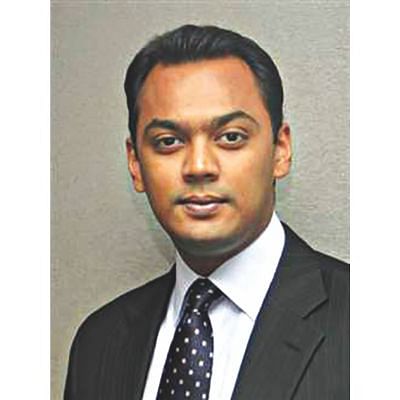 Sameer Sattar is one of the leading commercial lawyers in Bangladesh. Recently, he has been ranked in Band 1 by Chambers & Partners: Asia Pacific and also recommended by The Legal 500. Moreover, he has been recognised as one of 33 worldwide thought leaders in arbitration, by a London-based international legal publication, Who's Who Legal. Law Desk talks to him on the following issues: 
Law Desk (LD): You have appeared as an advocate before numerous international arbitral tribunals and the courts in Bangladesh as well. In light of your pracrtical experience, what are the challenges and prospects for Bangladesh in terms of arbitration?
Sameer Sattar (SS): I am optimistic about the Bangladeshi legal environment in terms of commercial dispute resolution. As Bangladeshi courts are over-loaded, I think more and more parties are now opting for alternative methods of dispute resolution like mediation and arbitration. The Government of Bangladesh has also taken proactive steps in this regard. For example, the Government has amended certain laws for making mediation mandatory in certain cases. This shows the Government's commitment to take Bangladesh forward in the right direction in so far as dispute resolution is concerned.
However, enforcement of awards is a key challenge in Bangladesh and adequate steps should be taken by the legislature to amend the Arbitration Act 2001 in order to make enforcement of awards easier and quicker in Bangladesh. 
LD: Recently, you have been designated to the World Bank's ICSID Panel of Arbitrators and Conciliators by the Government of Bangladesh. Legal luminaries such as the Late Syed Ishtiaque Ahmed and Dr. Kamal Hossain were on this Panel previously. What are your core responsibilities in the Panel?
SS: After returning to Bangladesh from the UK, I think that this has been a significant achievement and recognition for me. There are no responsibilities per se once you are selected to the Panel. When a country selects and designates you onto the ICSID Panel of Arbitrators, your name will appear on this prestigious list on behalf of Bangladesh and, when appointing an arbitrator, foreign investors and States will have the option to choose an arbitrator for their dispute from this Panel. Once chosen, you will have to fulfill the role of an arbitrator and arbitrate the dispute between the State and the foreign investor.
LD: Would you like to inspire young lawyers of Bangladesh who wish to work as counsels in international arbitration sector?
SS: International arbitration is not only intellectually stimulating but it is also great fun as it allows one to travel around the world and learn more about different legal systems and culture. You need to be conversant not only with the laws of Bangladesh but also with the procedural laws of other countries like Singapore, England etc. For me, I also see this as an opportunity to grow one's professional network worldwide. Hence, I would highly encourage our youngsters to start early and develop a practice in international arbitration.
LD: You have also worked on investment treaty disputes concerning States and State entities. How challenging were those transnational investment disputes involving two States?
SS: As mentioned earlier, I think these arbitrations are very intellectually stimulating and there is a great deal of adrenaline rush when working on such matters. For example, you are advising Governments of different countries and dealing with senior Government officers, understanding national policies balanced against the interests of foreign investors. On one occasion, I remember that I came back from a Middle Eastern State into the UK around 6am and was required to conduct a hearing starting from 10am. Since the ICSID arbitration was before a world class arbitral tribunal, I remember not sleeping for more than 30 hours only in anticipation of the hearing. This experience was both challenging and enjoyable.        
LD: Commercial arbitration, as a career path, is yet to get the appraisal in our country. As a successful lawyer and arbitrator, how do you assess the situation?
SS: It is true that commercial arbitration, as a career path in Bangladesh, is yet to get the due recognition and appreciation that it deserves. But, I think that it is changing. Huge foreign investments are being made into Bangladesh by investors (especially in infrastructure projects) and most of these investment contracts have arbitration as their mode of dispute settlement. Since the Arbitration Act 2001 also strongly recognizes arbitration and foreign awards, I am confident that this field will pick up very soon – and I have placed myselfaccordingly for the action.
LD: Thanks for your time.
SS: You are welcome.