For your information
Defamation law and 'person aggrieved'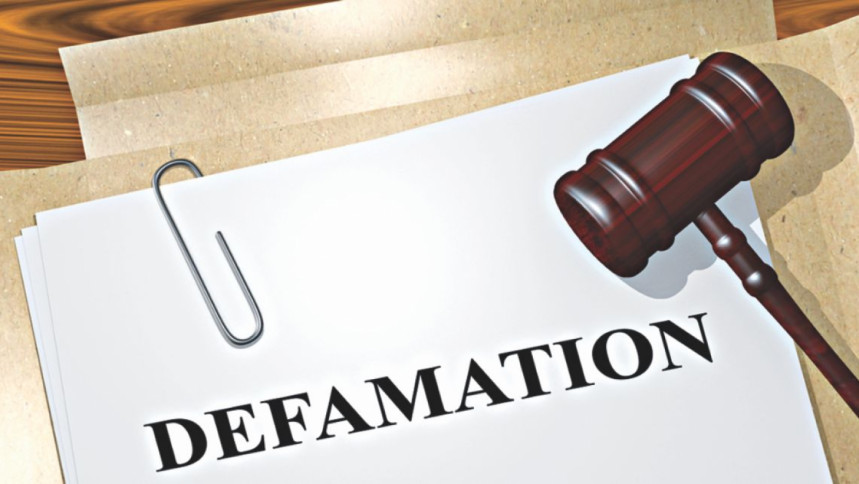 Once the US President Thomas Jefferson said, 'Defamation is becoming a necessity of life; inasmuch as a dish of tea in the morning or evening cannot be digested without this stimulant'. It goes without saying that he successfully unraveled the ugly truth. This has been happening in Bangladesh for so long. Sometimes the defamation suit has been filed even before the 'defamatory' conversation is about to take. Frequently enough defamation cases are being filed in our courts, though in maximum cases they do not appear to be defamatory at all.
The incorporation of this law has a strong purpose behind it- that is to maintain an apt poise between the protection of an individuals' reputation and freedom of expression and thereby to protect people against false and libellous statements causing damage to their honour, fame and reputation.
The Penal Code 1860 defines defamation as, making or publishing any imputation by words either spoken or intended to be read, or by signs or by visible representations concerning any person intending to harm the reputation of such person is said to defame that person and whoever does this commits the offence of defamation which is punishable by 2 years simple imprisonment or with fine or with both (Sections 499-500).
Now the question is who shall file an allegation of defamation and where? Section 198 of the CrPC says that no court shall take cognizance of an offence of defamation, except upon a complaint made by some person aggrieved by such offence. It clearly states the term 'person aggrieved' and avoided the term 'person defamed'. The words 'person aggrieved' has a wider connotation than the words 'person defamed'. Legislators put the word 'aggrieved' so that the third party in some exceptional cases can file a defamation suit on behalf of other. However, the prior leave of the court shall have to be taken.
Generally before taking cognizance of the complaint the court needs to see how the complainant is aggrieved and in what manner his fame, reputation or honour has been damaged. Furthermore, if he is filing the case on behalf of a deceased person, it is to be proved that how he is connected to 'that person's' family or near relatives in that particular complaint. If the complainant fails to satisfy the court then one option is left before the court – to dismiss the complaint on the merit of insufficient ground under section 203 of the CrPC. 
In India, Mr. Justice B. B. Ghose in his dissenting judgment in the case of Pratap Chandra Guha Roy v King-Emperor (1925) observed that "the true rule appears to be that if a person complains that he has been defamed as a member of a class he must satisfy the court that the imputation is against him personally and he is the person aimed at, before he can maintain a prosecution for defamation".
It has to be kept in mind that a complainant may genuinely be aggrieved or his feelings hurt but in law, the action in respect of defamation being an action in personam, the complaint or complaint on behalf of the complainant is not maintainable (Vishesh Verma and Ors. v State of Bihar and Ors. on 7 April 2008). It is recommended that a central authority should set up that shall deal with frivolous allegations of defamation.