Rights monitor -- The Consumer Protection Act, 2009
To deal with medical negligence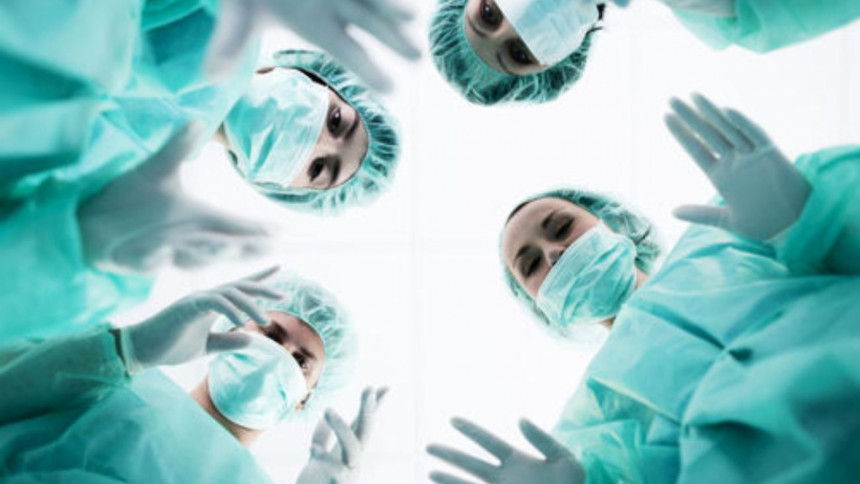 EVERY doctor has professional, legal and moral duty towards his patients. It is their duty to extend medical assistance to save the life of patients. According to the World Medical association Declaration of Geneva, a member of medical profession shall solemnly pledge stating  that health of the patient will be a his first consideration. On the other hand, medical negligence is a clear violation of right to health by a professional group who are actually on duty to protect when emergency strikes and the health rights are under threat. 
In contrast, it connotes culpable carelessness in the field of medical science and it involves risk to the health and being of an individual who entrusts his well being into the hands of a medical professional. It is certainly a clear violation of the right to health and right to life guaranteed by the Constitution of Bangladesh under Article 18 and 32.
Medical negligence with special reference to the Consumer Rights Protection Act 2009 has the same sanctity of protection and enforcement of rights of patients. Now they can institute a suit under this Act because a medical patient is considered as a consumer and the medical institutions or professionals are as service provider under section 2, though it is not expressed stated in the Act but cases have been filed and accepted by the courts.
Section 45 of this Act has dealt with the punishment of not selling or delivering the promised product or service. It provides imprisonment for a term not exceeding 3 years, or with fine not exceeding 2, 00,000 taka, or both. Another punishment has been provided of endangering life or security of the consumer in Section 52 where it is stated that whoever does any act violating the rules or regulation under this Act or law which can endanger the life or security of the consumer will be punished with imprisonment for a term not exceeding 1 year, or with fine not exceeding 50,000 taka, or both. 
The section which can directly be connected to the medical negligence is section 53 which stated that if any service provider causes damage to money, health or life of service receiver by negligence, irresponsibility or carelessness, he will be punished with imprisonment for a term not exceeding 3 years, or with fine not exceeding 2,00,000 taka, or both.  However these punishments are not adequate because the amount of fine may be sometimes inconsistent to the loss or injury occurred by the service providers.
Moreover, if a consumer under the Consumer Protection Act 2009 wants to lodge a complaint under section 60, first he has to lodge a complaint before the Director General or authorised person of the department within 30 days of accrual of the cause of action. And according to section 61 the magistrate will not take cognizance of any offence if charge sheet is not submitted within 90 days of lodging complaint. It means even if a consumer suffers from any loss, he can't file a complaint directly to the Magistrate and the Magistrate would not take cognizance until he gets the charge sheet from the authorised person within 90 days. So the consumer sometimes get frustrated or does not show his interest as this procedure is complex and seems inconvenient.
In cases of private sectors, the Director General has the power to find out defects and lacking by checking the health-nursing care but cannot take any preventive measure. He will only inform the secretary, Health Ministry and the Director General of the Health Directorate. So it is a big obstruction in punishing medical professionals working in private sector that's why the occurrences of professional negligence in private clinics are increasing day by day.
The term 'medical profession' has not been inserted expressly in section 2 whereas in the Consumer protection Act of India 1986 the term has been added under section 2 (1) (o) in 1995. The Supreme Court in the case Indian Medical Association v VP Shantha (3 CPR (1995) 412) decisively included the health profession as a subject matter under Consumer Protection Act. Indeed, this term should be inserted in our Act so that it becomes definite that the victims' suffered through medical wrongs go to the consumer court and seek proper justice. 
Though there is a criticism that whether medical care is to be regarded as merely a product or not but it has tremendously helped to tune some cases of medical negligence in our neighboring country India where medical negligence litigation is credited with bringing about safer practices in the health care provisions. 
Therefore, amendments should be made in the Consumer Protection Act of Bangladesh to make it effective and adjustable to medical negligence litigation. So that the state can offer surety of improvement to the patients in health care delivery system addressing common good of the public health.
The Writer is Lecturer of Law, SSHL, Bangladesh Open University.