Child rape: SC commutes death for child convict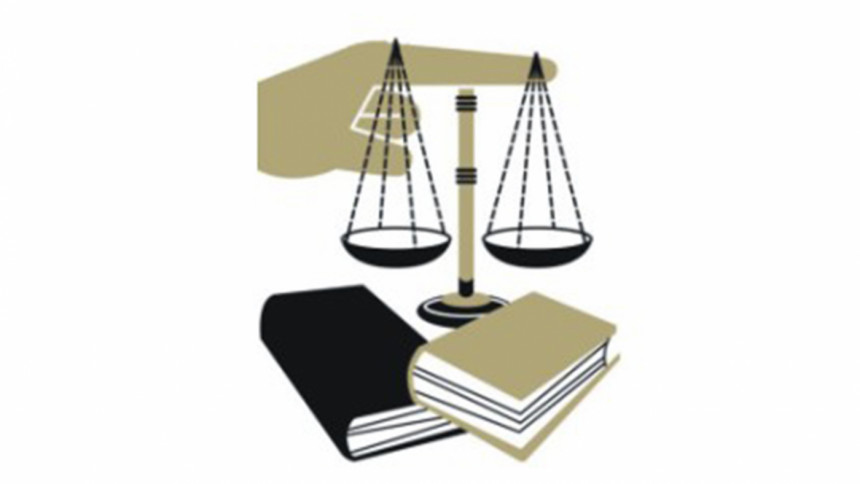 The Supreme Court today commuted death penalty of a child to imprisonment until death over rape and murder of another child in Manikganj.
A four-member bench of appellate division headed by Chief Justice Surendra Kumar Sinha passed the order after hearing a plea filed by convict Shukkur Ali seeking review of its judgment.
On July 12, 2001, a Manikganj court sentenced Shukkur, now in Dhaka central jail, to death for raping and killing the child in 1999.
The High Court on February 25, 2004, upheld the judgment of trial court. Later, the appellate division also upheld the High Court verdict on February 23, 2005.
Later, Bangladesh Legal Aid and Services Trusts (BLAST) filed two separate appeals with the top court seeking cancellation of his death sentence and detention. The Supreme Court on May 5 this year rejected the appeal and upheld his death penalty.
Shukkur recently filed a review petition with the Supreme Court against its May 5 judgment. BLAST and Shukkur submitted the review petition saying that the convict (Shukkur) was 14 years old boy when the rape and murder was committed in 1999.
In the review plea, they said that there was no alternative punishment except death sentence when the lower court had sentenced him (Shukkur) to death and prayed for commuting the death penalty.
According to a SC judgement, now there are other alternative sentences instead of death penalty in the women and children act.