Law of tort and negligence: A burning need
Law of tort and negligence: A burning need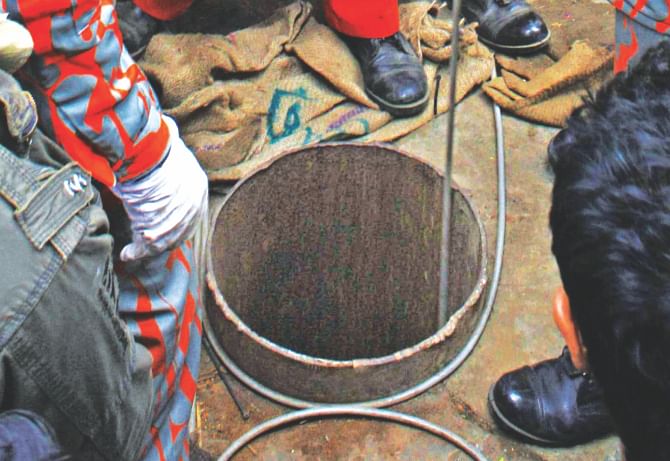 Law of Tort is taught in Bangladesh, in every University having a Law Department. But the approach taken exposes the subject as something of a light reading, an easy subject where students can get an easy pass without putting too much effort, a course that no lawyers will ever need, a course that just takes up credit without giving any useful benefit.
But, let's stop and think about the baby Zihad. It was one of the gloomiest chapters in our national history. Human life is cheap in Bangladesh. A lot is being said about the efficacy of the fire service and other rescue attempts, numerous explanations are on sway, everyone has an expert opinion on the issue.
However in midst of this humdrum I think we all are missing one point: the negligence of the Dhaka City Corporation (DCC). We are blaming and questioning the rescuers, the media, the police. But I have not found a single press release or news that has questioned the DCC. Why was the surface of a 600 feet deep pipeline uncovered?
It is a public knowledge that in every city and town in Bangladesh, the manhole covers are frequently removed and sold to illegal businesses by people to make easy money. DCC will dig up roads, WASA will install pipes, and they will never cover up the holes. Once in a blue moon they will provide covers to manholes, only for us to find the next morning those are vanished. Bangladesh indeed is a country of wonders.
But put all the issues in a line: the uncovered pipeline, the rescue team's stop of the efforts, the Ministry's statements, the police actions, and the media behaviour. Now use some legal terms the law students learn in their very first year of legal education: continuing negligence (until the manholes are covered), lack of duty of care (by stopping the rescue efforts), defamation (by saying that the father spread a rumor about his child's accident), unlawful confinement (by detaining the father in the police station) and nuisance (by unwitty and careless interviews and hindrance to the rescue efforts). Sounds familiar?
This is where the LAW of NEGLIGENCE AND TORT comes in. It is high time Bangladesh had a tort legislation. We study tort law, but if we ever want to use this knowledge, we face a vacuum: you need an Act to file a case; you must show the violation of legislation. You know clearly that something falls under torts, but you have no way to address it.
There is a reason why so many developed countries still have Tort Acts. UK has a Tort Act. USA has numerous laws covering torts and negligence. Tort is NOT a backdated withered away topic.
Medical negligence is abundant; doctors go on strike as per their will. Drivers get licence with little trouble. Civil service offices don't care about anything. Files are hipped up without any due reason. All these issues cannot be dealt by any anti corruption commission or under the Penal Code provisions. These are not always crimes or corruption cases. When DCC does not provide manhole covers, do you continuously file writ petitions? Writs are most abused remedies in Bangladesh right now. People file writes for every issue other than the proper ones.
 How will you instill in the people the sense that it is wrong to unload sacks of sand on the footpath during a construction? How do you teach them the duty of care? Once you have a tort law, you can expect a slow yet gradual development if civic sense and duty of care in the people and in public offices.
We appreciate the fire service for the effort they have given. But, what happened to baby Zihad was not only a misfortune for a developing country with poorly trained public officers and limited resources.It was the misfortune of a country that failed to acknowledge how duty of care serves the benefit of common people.
It is high time we had a Tort Act and Negligence Act in Bangladesh. If we want to become civic, people with common sense and propriety, this is inevitable.
THE WRITER IS POST-GRADUATE STUDENT AT HARVARD LAW SCHOOL.