2 teenagers killed in AL infighting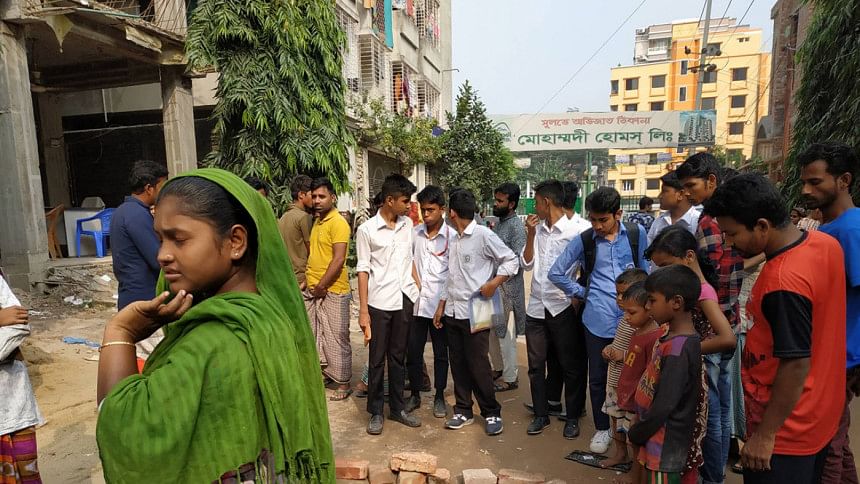 Two teenage "supporters" of an Awami League nomination seeker were run over and killed by a pickup fleeing an attack allegedly by a rival group in the capital's Mohammadpur yesterday.
They were identified as Mohammad Sujon, 17, assistant of a mason, and Arif Hossain, 14, a printing press worker.
Armed with hammers, sharp weapons and brickbats, the attackers swooped on the supporters of Sadek Khan also in Shampa Market, Sunibir Housing and Adabar 10 and 12 areas, leaving at least 25 injured.
The incident happened as the AL leader was about to go to a party office in his motorcade to buy nomination paper, said witnesses and his supporters. 
Sadek's men blamed the supporters of an aide of Jahangir Kabir Nanak -- another AL MP aspirant in the same constituency (Dhaka-13) -- for the attacks.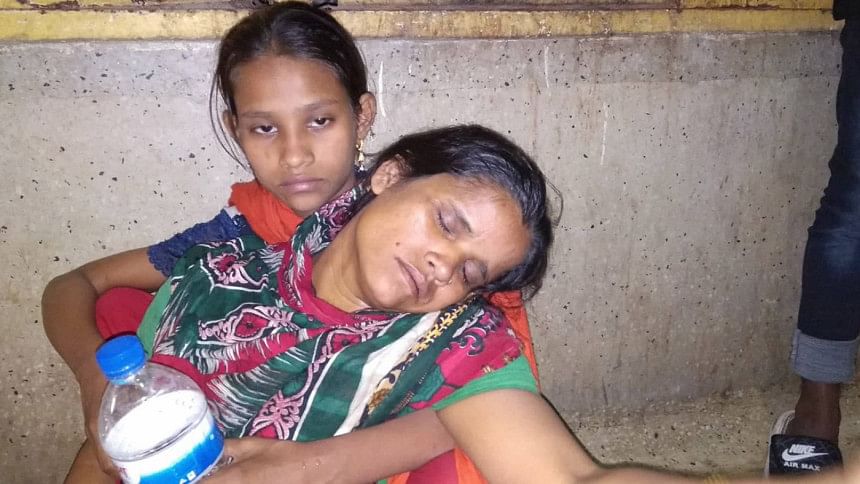 Both Nanak and his aide rejected the allegation.
Yesterday, the two were killed after some 40 people with iron rods, hockey sticks, knives and daggers attacked some 20 supporters of Sadek who were waiting on a pickup near Nobodoy Housing Lohar Gate area to join the AL leader's motorcade, witnesses said.
Frightened, some jumped off the vehicle. As the driver started driving back hastily, Sujon and Arif were run over. They sustained serious head injuries, said Mohammad Sagar, who was also on the pickup.  It happened around 10:30am.
They were declared dead after being taken to hospitals.
Although several AL leaders said the victims were party supporters, many other teenagers, who were about to join Sadek's motorcade, claimed that all of them were hired for Tk 300 each for yesterday's programme.
At least seven of them told The Daily Star they had joined Nanak's programmes in the past.
AL Joint General Secretary Nanak is the current lawmaker in the constituency (Mohammadpur-Adabar and a part of Sher-e-Bangla Nagar) while Sadek is the Dhaka city (north) AL general secretary.
"The attackers were men of Adabar Thana Jubo League's former secretary Arifur Rahman Tuhin who is blessed by Nanak," said Shahjahan Mian, Ward-30 AL president.
Jubo league's Health Affairs Secretary Kamran Shahid Prince Mohabbat blamed Nanak's men for the attack. He alleged that the AL leader orchestrated the attack to establish supremacy in the area.
Contacted, Nanak said he had nothing to do with the incident.
"Mohammadpur Awami League has a friendly environment. There is no conflict here. Mohammadpur Awami League had no programmes on Saturday [yesterday].
"The death of the two young men is sad and deplorable. The cause of their death will be found out through investigation. The culprits must be punished," he told reporters.  
Tuhin alleged that yesterday's incident was a drama staged by Sadek's men.
Sadek said, "I don't want to blame anyone. You [journalists] better ask those who have came under the attack." He demanded a proper investigation into the incident.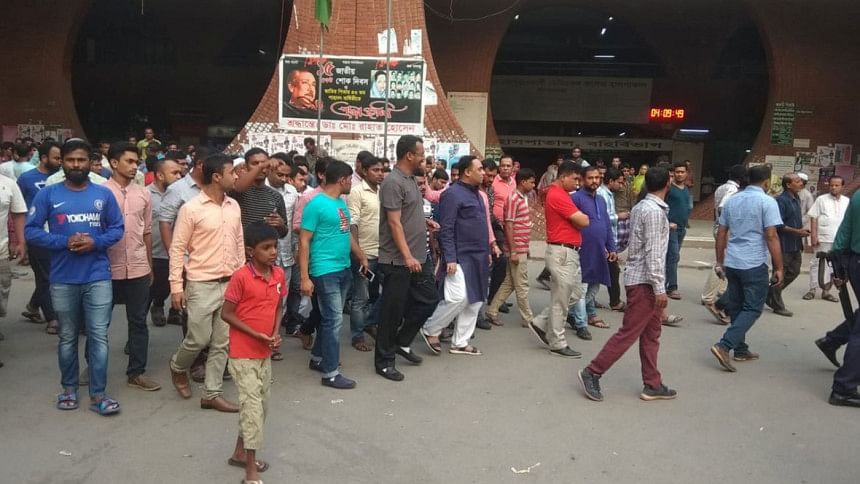 Visiting the spot yesterday, The Daily Star correspondents found at least four CCTV cameras installed in nearby buildings. However, police and the building owners claimed none of the cameras could capture the incident.
Officer-in-Charge of Mohammadpur Police Station Jamal Uddin Mir said they were investigating to find out whether it was a political clash.
Adabar Police Station OC Kawsar Ahmed said they were yet to confirm whether it was a result of infighting.
Meanwhile, the family members of the victims demanded that the attackers were caught and punished right away.
Arif's elder brother Md Alauddin said, "We heard that my brother was killed after Nanak's supporters attacked them. We want justice, we want them behind bars."
Sujon was the only earning member of his five-member family. His father Ruhul Amin and an elder brother are mentally challenged.
PM ORDERS PROBE
At a press briefing at the AL chief's Dhanmondi office yesterday, party's General Secretary Obaidul Quader said the prime minister directed the authorities concerned to submit a probe report over yesterday's incident within two days.
Whoever found involved will be given exemplary punishment, he said, adding that the prime minister wanted to know "who destroyed the peaceful election environment".