Cash-rich IPL kicks off today
Hyderabad take on Bangalore in opener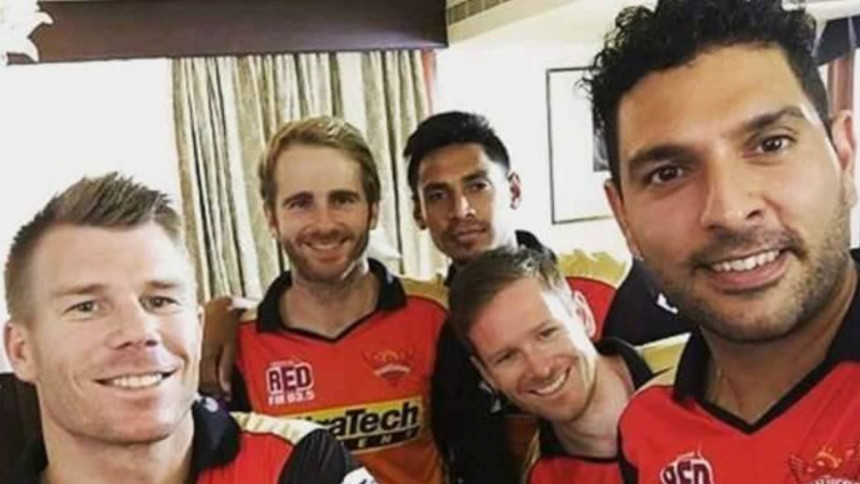 The 10th season of the Indian Premier League starts Wednesday, marking a decade of scandal and success for the flashy Twenty20 competition beloved by India and watched across the globe.
The latest edition of the glitzy league -- famous for its pyrotechnics, cheerleaders and huge signing bonuses -- gets under way with defending champions Sunrisers Hyderabad hosting Royal Challengers Bangalore.
Since its debut in 2008 the shorter-format league has evolved into India's most popular sporting event, filling stadiums and attracting TV audiences well beyond that enjoyed by Test and one-day competitions in the cricket-mad subcontinent.
"Its unique selling proposition is that most of the stadiums are packed, and it is being watched around the world," IPL chairman Rajeev Shukla told AFP.
Its appeal has outlasted numerous controversies -- most notably corruption and match-fixing charges -- that at times have raised more eyebrows than the showy theatrics on the pitch.
Shukla acknowledged the league's muddy past but said all possible checks and balances were in place to ensure the 10th edition was a success.
"There may have been some aberrations but the strongest possible action was taken. We have ensured that corruption does not creep in," he said.
A host of international stars have become household names in India, shaping their careers on the IPL stage or resurrecting former glories.
Royal Challengers Bangalore captain and run-machine Virat Kohli will be absent for the opening week of the competition, big hitters abound such as Kohli's teammate Chris Gayle and Sunrisers' David Warner.
The tournament ends on May 21 with the final in Hyderabad.