Sneak peek: the new Kolkata underwater metro
The East-West Metro line in Kolkata opened on February 13 but city residents are mostly excited about the underwater part of the railway service which is yet to be launched. 
The underwater stations are yet to go live but Kolkatans should be able to enjoy travelling under the Hooghly by next year, reports Indian media.
This is the first underwater rail line in the country.
Indian railway minister Piyush Goyal on February 13 inaugurated the route that connects Salt Lake's Sector V with Howrah Maidan, a stretch of 16.5 km. This includes a 5.8 km elevated corridor and 10.8 km underground section, which includes a 520 metre twin tunnel under the Hooghly river.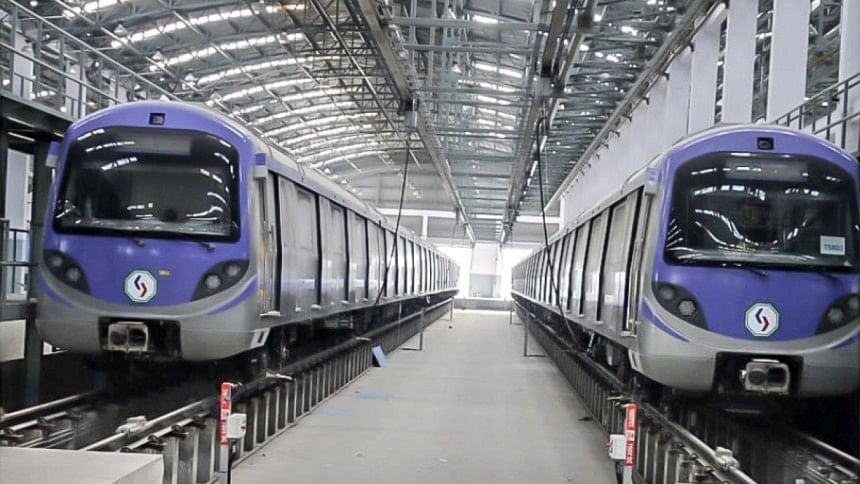 Below are some special features about this tunnel:
- Kolkata Metro has nearly completed India's first underwater river tunnel
- Of the 16.6 km long east-west stretch, 520 m will be under the river bed
- Tunnels, built more than 33 m below Ganges riverbed, will connect Kolkata to Howrah
- The structure is actually made of rings that are 1.4 m wide.
- A special gasket has been made which will swell five times if it comes in contact with water. In case water ever enters the tunnel there are enough precautionary steps that have been taken.
The Indian media has also extensively reported on safety measures.
"The tunnel is made of concrete and we have brought the entire composed concrete and put it over here. A four-stage safety is used so that the water cannot enter the tunnel," reports India Today.
And what if an emergency happens?
"Walkways have been built and enough fire alarms have been set up. There will be smooth process for fire tenders to enter so that the passenger evacuation route does not collide with the route that is being taken by the fire workers who will be on duty round the clock," reports India Today.
For the people of Kolkata and Howrah, the wait will be over soon. Connectivity between Howrah railway station, one of the busiest in the country, and the eastern metropolis will help in saving travel time for the residents.