'Marbo ekhane laash porbe shoshane': Kolkata police question Mithun for inciting violence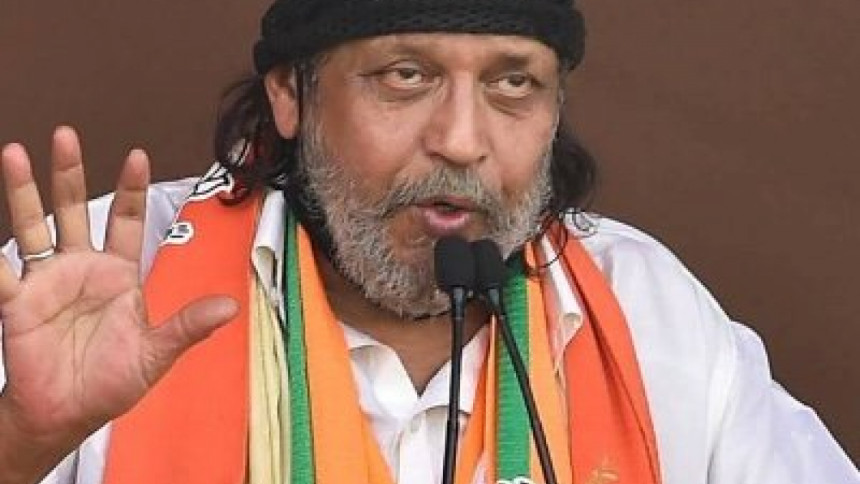 Actor and Bharatiya Janata Party leader Mithun Chakraborty was today questioned by Kolkata Police over his controversial speech during the campaign for recent West Bengal assembly elections.
The questioning took place via video conferencing.
An FIR lodged against 71-year-old Mithun alleged that his speech, which included the dialogue "Marbo ekhane laash porbe shoshane" from the film "MLA Fata Keshto", had played a role in post-poll violence in some areas of West Bengal.
The election results, declared on May 2, saw ruling Trinamool Congress registering a landslide win while its main challenger finished a distant second.
An FIR was lodged at Maniktala police station in Kolkata that Mithun, a former lawmaker of TMC, had used dialogues like "Marbo ekhane lash porbe shoshane" and "Aami joldhorao noi, bele borao noi, aami cobra, ek chhobole chhobi" at a rally after he joined the BJP on March 7.
Mithun, in his plea, said that the dialogues he delivered during the campaign speeches were not meant in any literal sense and should be viewed only through entertainment prism.
The veteran actor had approached the Calcutta High Court to quash the FIR lodged against him but was directed to cooperate in the investigation through a video conference.