India criminalises 'triple talaq'
Prescribes arrests, jail terms for offenders as polls near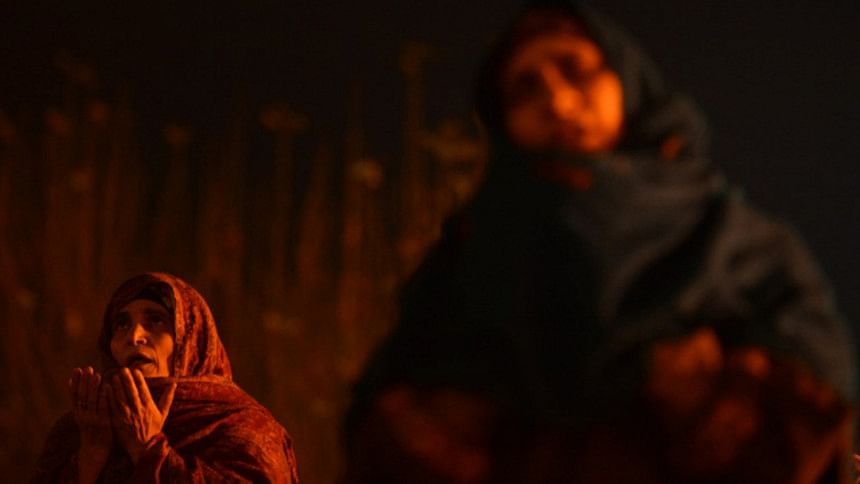 India yesterday prescribed arrests and jail terms for offenders in a campaign to stamp out instant Muslim divorce, or "triple talaq", as Prime Minister Narendra Modi looks to woo women voters of the South Asian nation's minority community.
The Supreme Court in August last year outlawed the practice that had allowed Muslim men to divorce their wives by simply saying the word "talaq", or "divorce" in Arabic, three times.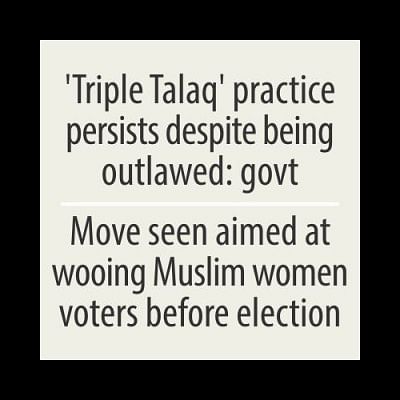 Yesterday's move comes months ahead of general elections next year at which Modi's Bharatiya Janata Party (BJP) needs to broaden its support beyond its core Hindu base.
India's cabinet approved a decree making the procedure a punishable offence, as the government had struggled to pass the law in the face of opposition in parliament, even though the practice persists, Law Minister Ravi Shankar Prasad said.
"The instance of triple talaq has continued unabated," Prasad told a news briefing, adding that the government had recorded 201 such divorces after the Supreme Court struck down the law.
"In a secular country like India ... gender justice was given the complete go-by."
The ordinance allows for the couple to reach a settlement if the wife wishes, Prasad said, but how much jail time it prescribed was not immediately clear.
The legislation stymied in parliament sought to make the practice a non-bailable offence, with up to three years in jail.
Prasad said there were instances of men divorcing their wives over the WhatsApp messaging app or for reasons such as their poor cooking.
Muslims constitute just 14 percent of India's population of 1.3 billion, which is 80 percent Hindu, the latest census data shows, but critics say the BJP's Hindu nationalist agenda has polarised the groups.
The BJP has struggled to change a perception that it is against minority Muslims and lower-caste people, which could cost it votes in next year's polls, Modi's food minister, Ram Vilas Paswan, told Reuters in March.