Modi's cabinet: Amit Shah gets home, Rajnath defence
Former foreign secretary Dr Subrahmanyam Jaishankar appointed the External Affairs Minister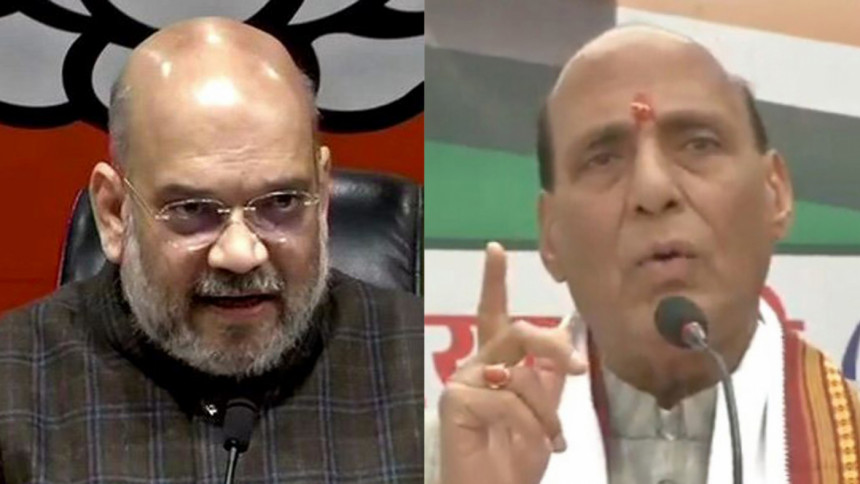 Bharatiya Janata Party (BJP) President Amit Shah, who crafted the party's strategy for its landslide win in the national election, has been appointed India's new Home Minister as Prime Minister Narendra Modi today allocated portfolios a day after being sworn in for a second straight term as the head of government.
Rajnath Singh, who was Home Minister in the previous ministry, has become the new Defence Minister while Nirmala Sitharaman has been given the important portfolio of Finance which gives her the challenge of managing Asia's second biggest economy, reports our New Delhi correspondent.
Career diplomat Subramanyam Jaishankar has been appointed the Foreign Minister while Smriti Irani, who defeated Congress president Rahul Gandhi in the election in Amethi constituency, will be the new Minister for Women and Child Development.
Amit Shah, 54, one of the closest confidantes of Modi, has had a brilliant run in the BJP, first as the party's Uttar Pradesh in-charge in the 2014 national elections and then as BJP president, powering the party to a bigger mandate in the 2017 assembly polls and national polls this year.
Shah was the third cabinet minister to take oath yesterday after the Prime Minister and Rajnath Singh.
A formidable organiser and a shrewd macro and micro-level strategist of the BJP with an eye for minute details, Shah will bring these key attributes to what is effectively India's second-most high-profile cabinet post after the Prime Minister's.
He has had considerable ministerial experience in Gujarat where he worked closely with Modi when the latter was its three-term chief minister.
Jaishankar, 64, who was India's longest-serving foreign secretary from January 2015 to January 2018, has been appointed the External Affairs Minister in his debut stint. He is acknowledged as one of the most brilliant minds in foreign policy.
Nitin Gadkari retains his ministry of Road Transport and Highways and has also been allotted the Micro, Small and Medium Enterprises Ministry.
Prakash Javadekar will be the new Information and Broadcasting Minister.
Ram Vilas Paswan of BJP ally Lok Janshakti Party will be Minister of Consumer Affairs, Food and Public Distribution.
PM Modi was sworn in for the second time at a glittering ceremony at the Rashtrapati Bhavan on Thursday night, with 57 ministers.
As many as 37 ministers from the previous term have been dropped, including Sushma Swaraj, Arun Jaitley, Uma Bharti, Jayant Sinha and Rajyavardhan Rathore.
Modi's new council of ministers consists of 24 with cabinet rank, nine junior ministers with independent charge and 24 junior ministers.
In a tweet last night after the swearing in, Modi described his team 2.0 as "a blend of youthful energy and administrative experience".