INDIAN ELECTIONS
2 killed in clashes at Andhra Pradesh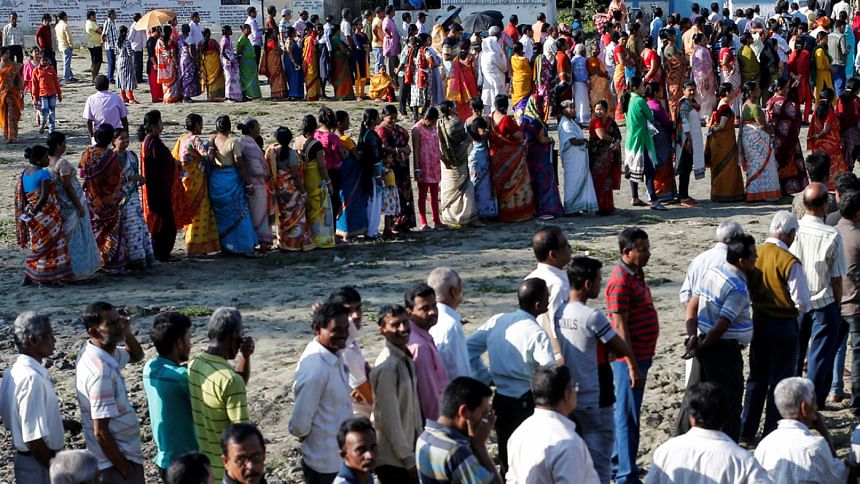 At least two persons were killed as rival political activists clashed during Indian parliamentary and assembly elections in the southern state Andhra Pradesh today.
The deceased were the state's ruling Telugu Desam Party worker Siddha Bhaskar Reddy and main opposition YSR Congress Party's activist Pulla Reddy, our New Delhi correspondent reports quoting officials.
The clash took place at Meerapuram village in Andhra's Anantapur district as both the party workers indulged in stone pelting against each other during the skirmishes.
YSRCP candidate from Narasaraopet assembly constituency Gopireddy Srinivas Reddy was injured as his car was attacked allegedly by TDP workers at Yallamanda village in Guntur district.
The Chief Election Officer of Andhra Pradesh has said 362 Electronic Voting Machines were malfunctioning. Reports of EVM malfunctioning also came in from some booths in Maharashtra state.
Maoists set off an IED blasts near a polling booth in Maharashtra's Gadchroli district but there has been no casualty. The improvised explosive device blast took place around 10:30 am in Waghezari area, around 150 metres from the polling booth where people were standing in queues to cast their votes for the Lok Sabha election, an official said.
The first phase of Indian national elections, the largest democratic exercise in the world, began today with voters across 20 states voting to elect their representatives in 91 of the total 543 seats in Lok Sabha.