Indian polls: Presence of Muslim MPs higher this time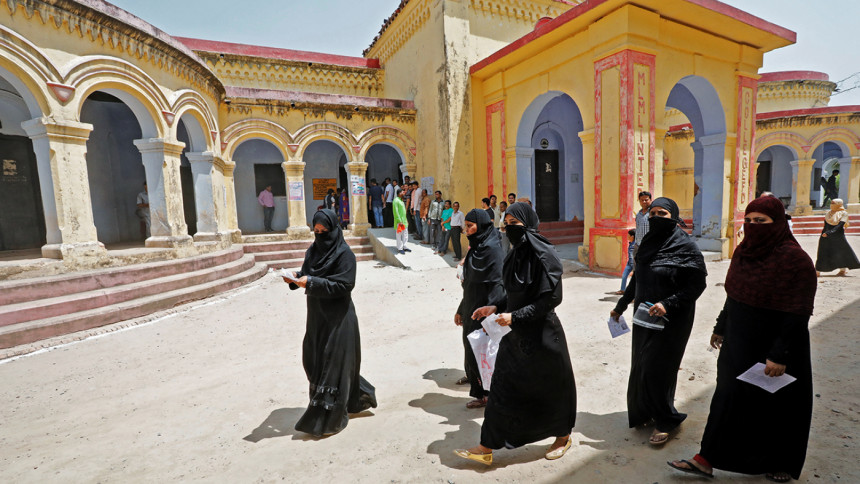 The number of Muslim lawmakers in India's new parliament has gone up by four compared to the previous House, with 27 candidates from the community emerging victorious in the recent national elections.
The previous Lok Sabha had 23 Muslim parliamentarians, most of whom were from the Congress and the Trinamool Congress, reports our New Delhi correspondent.
The highest number of Muslim members in the Lok Sabha was in 1980 when 49 members from the community were elected to the lower House of parliament, an analysis of the data shows.
Ruling Bharatiya Janata Party (BJP) does not have a single Muslim lawmaker among its 303 lawmakers as it did not field anyone from the community while its ally Lok Jana Shakti Party has managed to ensure the victory of its Muslim candidate, Mehboob Ali Kaiser from Bihar's Khagariaa constituency in recent polls.
The BJP had fielded three Muslim candidates in Jammu and Kashmir, two in West Bengal and one in Lakshadweep but all six of them were defeated.
Uttar Pradesh and West Bengal, which have a considerable Muslim population, have this time elected six Lok Sabha members each. In the 2014 general elections, no Muslim candidate had won in Uttar Pradesh. Five of the six MPs from West Bengal this time belong to the Trinamool Congress and one to the Congress.
Muslim representation in the new Lok Sabha would work out to less than five per cent of its total strength whereas the community nearly 14 per cent share of India's total population.