An unparalleled veteran in the world of publishing
Celebrating the life of Mohiuddin Ahmed, Emeritus Publisher and Director, The University Press Limited
Behind his big glasses and mischievous smile hid over 50 years of experience in publishing. Very few people would be able to claim the same kind of knowledge and understanding of the ins and outs of publishing as Mohiuddin Ahmed, Emeritus Publisher and Director, The University Press Limited.
 "I was the editor of Blue and Gold at Notre Dame College, in Dhaka," says Mohiuddin Ahmed, reminiscing about his work in the college's yearly magazine. "There was competition back then with Scribe," he mentions. Scribe was the annual magazine of Holy Cross College, and the two publications locked horns in a friendly competition that Mohiuddin Ahmed thoroughly enjoyed.
This first dip into the world of publications led to him pursuing journalism academically. "I always wanted to become a journalist, so I got admitted at the Department of Mass Communication and Journalism of Dhaka University," he shares. However, the founding professor of the department at the time advised him to pursue journalism elsewhere, since Dhaka University only provided diplomas in the subject. Hence began his journey in Lahore, studying for his master's degree in journalism at the University of Punjab. His involvement in student politics at the university was notable, with him being elected General Secretary and later President of the Punjab University Central Students' Union. However, he never wavered from his real interests, as he also took part in editing the Punjab University Chronicle.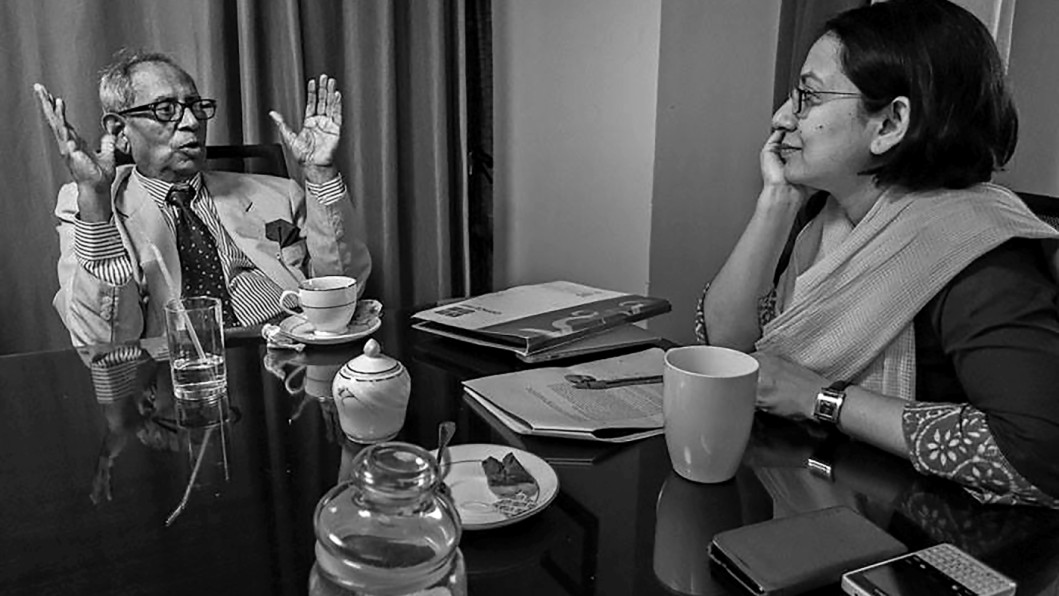 Upon the completion of his master's, he was appointed as an apprentice reporter for Pakistan Times. In an old interview, Mohiuddin Ahmed mentioned that the editor of the newspaper, A D Chowdhury, was also a lecturer at University of Punjab. Having noticed Mohiuddin Ahmed's success in bringing in exclusive scoops within just the first two months of him joining the publication, Chowdhury offered him a position as an Assistant Professor, to teach Mass Communication and Public Relations, at the journalism department of the university. Mohiuddin Ahmed gladly accepted the role.
The political upheavals during 1969 made Mohiuddin Ahmed realise that staying in Pakistan for much longer would not be ideal. Hence, he applied to Stanford University, and was accepted as a PhD student, with a hefty scholarship. However, around the same time, there was an advertisement circulated by Oxford University Press (OUP), which was looking for someone for the "Editor for Pakistan" position. Mohiuddin Ahmed could not resist the opportunity and ended up going in for the interview. He bagged the job and worked there until 1972.
He decided to come back to Bangladesh in 1972. He was transferred to the position of Chief Executive of OUP, Dhaka Branch, and worked as a roving editor. Mohiuddin Ahmed was enjoying his time working there, but alas, OUP Dhaka Branch closed down in 1975. He was given the option to continue working as a roving editor at the Karachi Branch, but he refused to live as a second-class citizen in Karachi, as mentioned in an old interview. This is what gave birth to his own publishing business, The University Press Limited (UPL).
UPL today is among the top few book publishers in the country. The publishing giant produces books in both Bangla and English, with its focus on scholarly, academic books. It is widely known, however, that scholarly books can barely make much profit. When asked about why he still chose to publish mainly these kinds of books, he replied in an old interview in Kaler Kantho, "I had a personal interest in scholarly books and believed that scholars need to be helped. Others need the information found in these books for their own research." UPL has since built such a reputation that many Bangladeshi scholars come to them with their research thesis instead of seeking foreign publishers, according to Mahrukh Mohiuddin, Managing Director, UPL, and also the eldest daughter of Mohiuddin Ahmed.
At this point, we embarked on a journey of the most significant publishing experiences of Mohiuddin Ahmed, starting with Bangabandhu Sheikh Mujibur Rahman's The Unfinished Memoirs (Oshomapto Attojiboni). The autobiography is based on notebooks written by Bangabandhu during his time in state prison, between 1966 and 1969. "Professor Enayetur Rahim, historian, had the manuscript with him. He was very unwell, and at the hospital. I was in Boston studying, and Mohiuddin Ahmed was visiting me there. That is when the professor called Mohiuddin Ahmed and requested him to publish the book. Baby Maudud coordinated the entire publishing process, on behalf of the Honourable Prime Minister Sheikh Hasina," shares Mahrukh Mohiuddin, recounting the publishing experience behind the Bangla edition of the book. She also mentions that the English edition was being developed in collaboration with Penguin India and OUP Pakistan, with work going on simultaneously on both the English and Urdu editions. "The work was primarily related to preparing notes on the main text, but the Bangla edition was not edited extensively in order to preserve the words and expressions of Bangabandhu," she continues. All of the work took a span of two years, starting in 2010, with both the Bangla and English editions released in 2012 in Bangladesh, Pakistan, and India.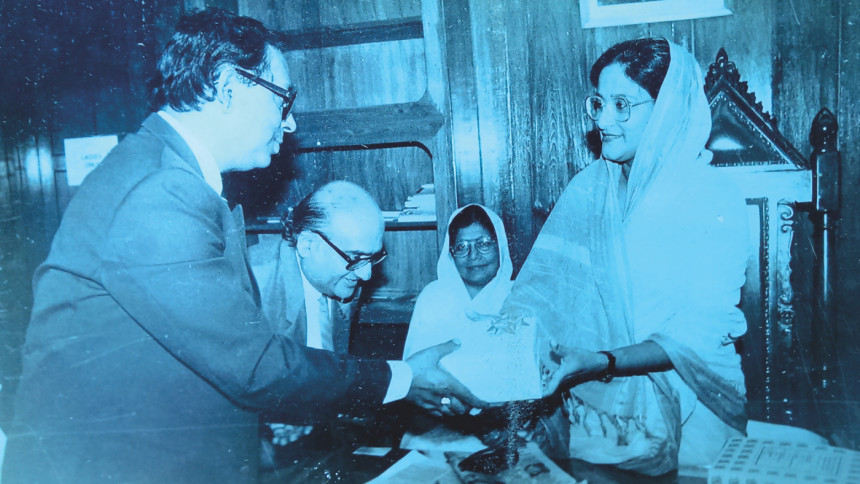 Another landmark publication of UPL was the Report of the Task Forces on Bangladesh Development Strategies for the 1990's, released right after the "fall of Ershad," in the words of Mohiuddin Ahmed. "29 task forces were formed and the report was kind of a vision document prepared by a number of experts from different fields," shares Mahrukh Mohiuddin. "Professor Rehman Sobhan was in charge of the report, as the main adviser," says Mohiuddin Ahmed. The report had four volumes, focusing on different sectors such as agriculture and health, with guidelines for upcoming governments. Copies of the report were handed by Mohiuddin Ahmed and Professor Rehman Sobhan to the then prime minister, as well as other government leaders.
A short tea break later, we were now engrossed in the topic of the Road to Bangladesh series, which is perhaps something UPL is best known for. The series is an ongoing collection of books recounting the 1971 liberation war from many different perspectives. It is especially valued by scholars and students interested in studying about the war, due to its accuracy and well-roundedness. Mahrukh Mohiuddin shared an interesting anecdote of how the series came to be: "The series was initiated in the early 90s, right after Mohiuddin Ahmed went to a conference of the European Network of Bangladesh Studies. The members of the network were mainly authors of UPL that had worked on Bangladesh. There was Eirik G Jansen, a sociologist from Norway, Geoffrey D Wood, Emeritus Professor, Bath University, and Kirsten Westergaard, an anthropologist. They used to rotate hosting the conferences, and this has been restarted recently. One of these conferences was attended by both Bangladeshi and European students. Mohiuddin Ahmed noticed that whenever there was a session on the history of '71, the younger students left the room, uninterested in hearing what was being said. He observed this incident occurring once or twice, and then decided to follow the students and ask them why they have no interest in these particular sessions. The students replied, 'You haven't decided what the history is. You're fighting over the facts.'"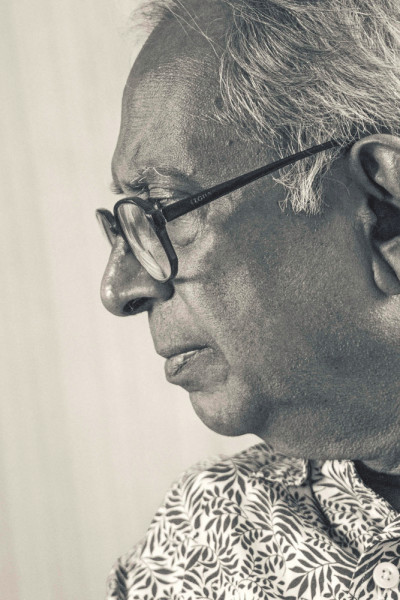 "Who was a freedom fighter and who wasn't?" exclaimed Mohiuddin Ahmed, sharing the questions the students had at the time. He understood the concerns of the students and wished to address these queries and debates. Thus, the Road to Bangladesh series came into initiation. I promptly enquired about what process was followed to ensure the accuracy of the series, to which Mahrukh Mohiuddin replied, "There was no real planning of the series, in my opinion. What was monitored was whether the person writing was representing the war truthfully and objectively. In terms of the authors, their position and how critical their role was during the war were considered. We assumed that they were most probably not disclosing everything. The overall plan was to include the narratives of all the key players at that time in Bangladesh, Pakistan and India. Participants from various other angles were to be included as well. For example, Pakistan army PR, Indian army front liners, and people in Bangladesh involved in decision-making. Later on, we also received accounts from freedom fighters who were on the frontline, and people who were in the medical core of the war. We mostly included the narratives of people who contributed to the war strategy in various ways."
She also mentioned that future plans with the Road to Bangladesh series included making the series more complete, since all perspectives and interpretations have not been covered as of yet. "The new generation will cover that," adds Mohiuddin Ahmed, hopeful for the future of the series. Another notable publication by UPL was Pakistanider Drishtite Ekattor ('71 from the view of Pakistanis), which is a collection of interviews of 28 Pakistani military officers and also people from civil services during the liberation war. The interviews were personally taken by Mohiuddin Ahmed, Muntassir Mamoon, and Afsan Chowdhury.
Successful publications such as these led to UPL winning the National Book Centre award 16 times since 1981. In May 1988, Mohiuddin Ahmed was awarded a Cultural Doctorate in Publishing Management by the World University's international secretariat at Benson, Arizona. Later, Bangladesh Academic and Creative Publishers' Association bestowed upon him the title of Emeritus Publisher. He has also been a strong activist against copyright infringement, and when asked about this, he bluntly replies, "Nobody follows copyright rules," in a somewhat defeated tone. In an old interview with Kaler Kantho, however, he explained how the meaning of copyright and the ways it is infringed are things that our country is unfamiliar with. "It is difficult to catch plagiarism here since we do not have many readers. Once, we published five books of an author and later learned through written complaints that two of the books were plagiarised. We immediately removed the books from the market and destroyed every copy." In an effort to follow one of UNESCO's missions, which is "to promote reading, publishing and the protection of intellectual property through copyright," UPL opened a new showroom while celebrating World Book and Copyright Day in 2010.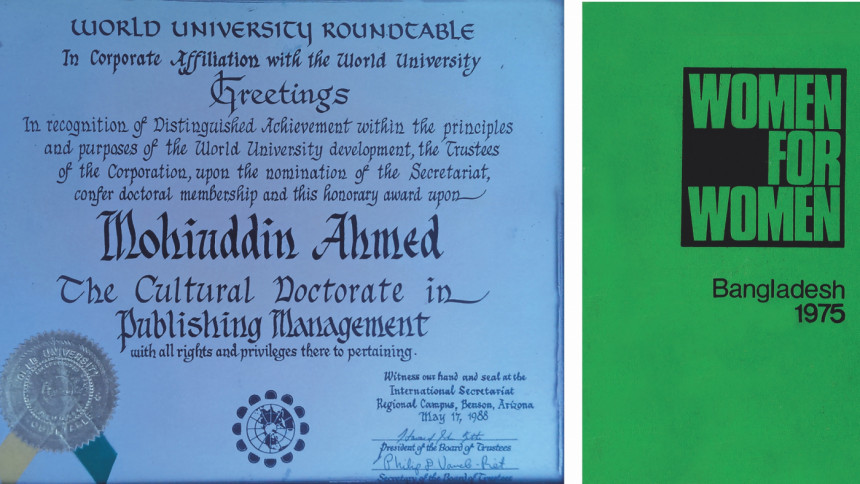 When asked about other achievements, Mohiuddin Ahmed recalled, "I was invited to Norway by the prime minister. I think we published about 600 books [on the environment]." The Norwegian prime minister had invited seventeen publishers from around the world, including Mohiuddin Ahmed, in recognition of their work on environmental issues. "Dr Atiq Rahman and Dr Saleemul Huq were the first to publish many research papers on the environment at that time," adds Mahrukh Mohiuddin.
I moved on to ask about the National Book Policy which he had helped draft, and what improvements would take place in the publishing business if it were implemented. "Long story," replies Mohiuddin Ahmed, clearly annoyed by the fact that the policy never came into implementation, even after being approved by the cabinet. The policy proposed 34 clauses, with recommendations to include training, infrastructure and library development. The proposal also had a clause mentioning an implementation committee formed by the government, but that never came to be either. In the end, we can only wonder where the draft policy is now – gathering dust when it should be gaining importance.
One main concern for publishers could be the rise of e-books, which Mohiuddin Ahmed commented on in an old interview: "In 1982, a conference was held in England where many intellectual leaders of the world were present. I had been invited there as a publisher from Bangladesh. The convention assured us that there is no alternative to books. E-books will continue to exist, but they will never surpass books." However, this does not mean UPL will fall behind in this regard, and so it also launched around 150 e-books.
Even though publishing is obviously a business, and publishing scholarly books means it is difficult to sustain the business financially, Mohiuddin Ahmed still believes that publishing is an art, more than anything else. However, professional standards should always be maintained in publishing books. Mahrukh Mohiuddin says in agreement.
And with that remark, our adventure through the remarkable life of one of the most eminent publishers in the country came to an end. His work in the field of publishing has paved the way for future publishers all over the country. UPL was the first publisher to export books from Bangladesh, and its books are prescribed in Ivy League schools in the USA – a feat which was unimaginable before. If there is one lesson to take away from the story of his life, it is that no matter what our dreams or interests are, if we stay loyal to them and pursue them wholeheartedly, we can achieve anything, just like Mohiuddin Ahmed.