From Elephants to Motor Cars
Evolution of Dhaka's transportation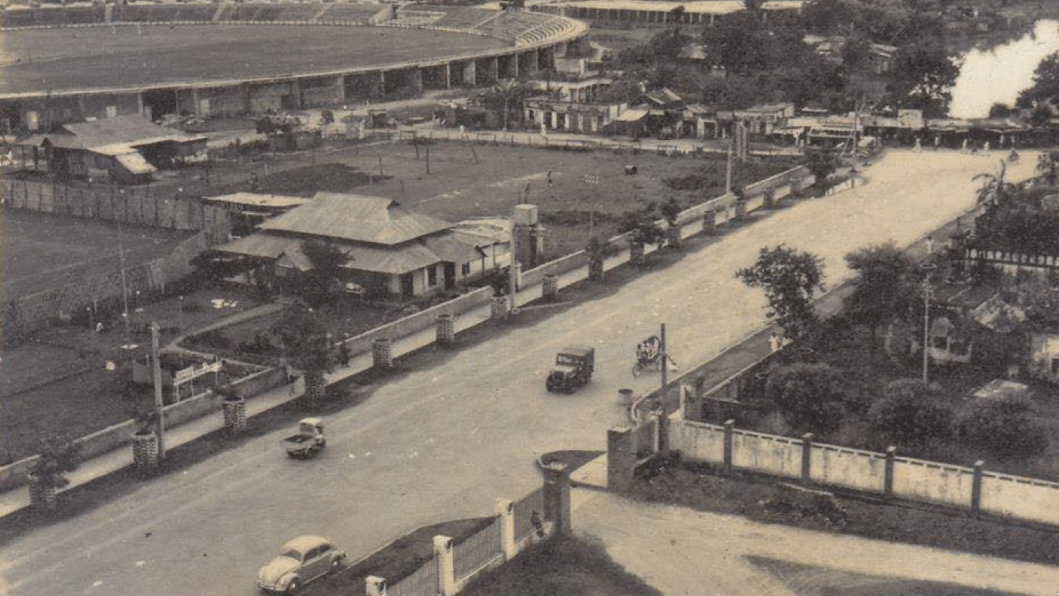 Dhaka, the capital of present day Bangladesh, is supposedly a 400-year-old city, established by Islam Khan in the year 1608 or 1610, and has also been the capital of the Mughal Subah (province) of Bengal intermittently. The city started on the banks of the Buriganga and expanded along the river. This is mainly because the area, due to the natural levee created by the river, had an elevation and was free from flooding and water logging. But there had been settlements in and around Dhaka even earlier, as can be seen from the map of Joao de Barros (one of the first great Portuguese historians) produced in 1550. Ralph Fitch, a British merchant, had reportedly seen Portuguese settlements at present day Tejgaon area in 1586, which was then four miles from the centre.
Dhaka sits almost on the confluence of the tributaries of two large river basins, namely Meghna and Brahmaputra. Moreover, it contained two large canals, which sometimes have been termed as rivers (i.e. Dolai and Pandu River/ Canal). So, since the early days of the city, waterways and boats have played a significant role in its transport system, moving both passengers and goods. But swamps or marshes covered vast areas of the city, which made movement of large vessels quite difficult resulting in poor accessibility, not only in dry seasons but also during the monsoons. Walking, riding on ox-driven carts etc. were the other options for the general people, while the well off travelled by palanquins, horses or elephants.
It has been surmised by some that there were no metalled roads in Dhaka before the Mughal period, which is not necessarily true. There is evidence that at least one regional road (Tongi-Dhaka-Narayanganj) existed as a connection to the Grand Trunk Road built by Sher Shah Suri. Along with the roads, the Mughals also built flood protection structures (such as bunds, or dykes) to protect the city from frequent flooding and dug up and extended the Dolai Canal for ease of movement of their Nowara (naval fleet). The transport system remained essentially the same—walking, animal driven carts, palanquins, animals and various kinds of boats—for about the next 200 years, though a few roads and bridges were made predominantly to facilitate movement of troops for defence purposes.
Arrival of the Europeans
After the arrival of the Europeans, especially the English, and the handover of administrative and political power to them, the transport system started to change mainly due to trade and business. Horse-driven carriages (hackney) were introduced as public transport in 1856, the first of its kind in Dhaka, although they were used privately by the corps since 1790. The first train came to the city in 1885, connecting the very important river port of Narayanganj, and in the next phase connected one of the main jute production centres of East Bengal, Mymensingh, with Dhaka. Private cars started to arrive to the city from the 1910s and taxis were introduced in the 1930s.
After the First World War, trucks and make-shift buses for troops which were left behind, were turned into public buses in the 1920s. Another very important mode of transport, rickshaws, were introduced in the mid-1930s. So, the preference of movement by waterways started to gradually shift towards rail and road as they provided faster, more dependable travel. In 1864, the city corporation was established, which started to build and maintain roads in a relatively organised manner. Road taxes were also introduced and utilised. From the 1920s rails and buses were competing in some cases, while introduction of rickshaws resulted in fierce competition from horse-carriage services. In the end some modes of transport went out of business altogether.
Horse-Drawn Carriages
Horse-Carriages were introduced in Dhaka as a form of public transport in 1856. These were Hackney carriages brought in by Armenian merchants. But before, British soldiers had brought one in 1790—along with the corps it soon disappeared.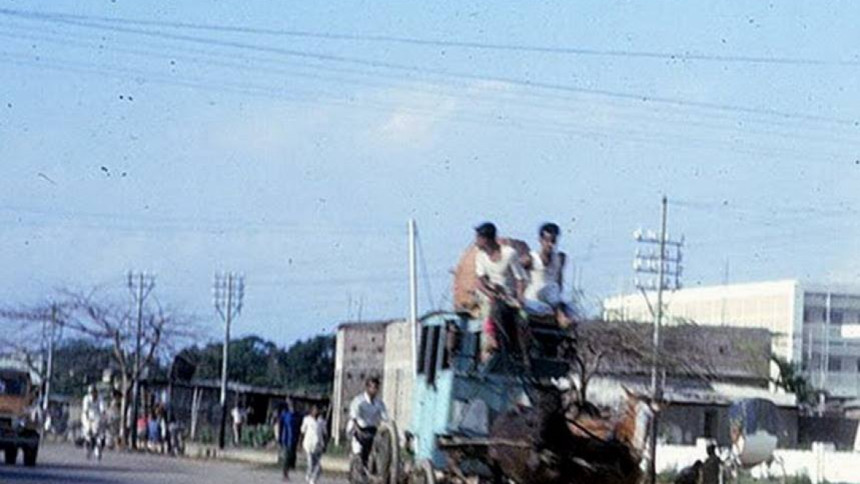 Nawab Shams-ud-Daulah of Dhaka bought one Landau carriage and was using it when Bishop Heber visited him in 1824.
The number of Hackneys in the city had not exceeded ten in the year 1840. But after introduction as a public transport, the travel mode became very popular. Their number increased from 60 in 1867 to 600 in 1889. The rising number of such modes of transport that also significantly picked up speed created chaos in the streets even back then.
Railway
Rail came to India in 1853, both in Kolkata and Mumbai, within a short period of time. It came to Bangladesh first in 1862, as an extension from Kolkata to Kushtia. The British had a plan for Dhaka-Kolkata rail connection in 1856 but it never materialised, mostly because of huge costs and geographical challenges involved. In the end, rail was introduced in Dhaka in 1885, with the main station at Fulbaria, then almost at the boundary of the city.
The first rail track was between Dhaka and Narayananj and 10.25 miles long. Within a year (1886), another 75.5 mile track connected Dhaka with Mymensingh which was at first was used only for freight transport (mostly jute). Eventually it was opened for the public too, in steps. The total cost for the line was almost Taka 77 lakh back then. Obviously the engines ran on steam at first, with diesel engines arriving in the 1950s. But the steam engines were in operation even in the 1980s.
Although it was a regional line and purposefully laid for freight transport, it got very popular. It can be said that rail was the most reliable, fast and comfortable mode of transport back then.
Rickshaw
There are various stories about how rickshaws came to Dhaka. According to Banglapedia, it came first to Chittagong (even before Dhaka) from Burma (Myanmar) in 1919. Gallagher, in his book, The Rickshaws of Bangladesh stated that, rickshaws first came to Mymensingh and Narayanganj, then to Dhaka in the 1930s. Based on Gallagher's assumption, Muntasir Mamoon has also stated that rickshaws came to Dhaka in 1937. Satyen Sen, in his memoirs, says two persons brought rickshaw from Chandannagar (now in West Bengal, India) in 1936-37. Based on the research done by Selim Rashid, it was in 1938, when the first rickshaw was introduced. The memoir of Mominul Islam Chowdhury says that a clerk from the Ralli Brothers Jute Mill in Narayanganj brought one rickshaw from Kolkata in 1940.
So it can be assumed that, rickshaws were introduced in Dhaka in a period between1930-1940. The number of rickshaws were 37 and 181 in the year 1941 and 1947 respectively. Licenses for rickshaws were introduced and distributed from 1944, and 100 licenses were given that year. Soon after, the transport mode got very popular and in the year 1948, the total number increased to 575!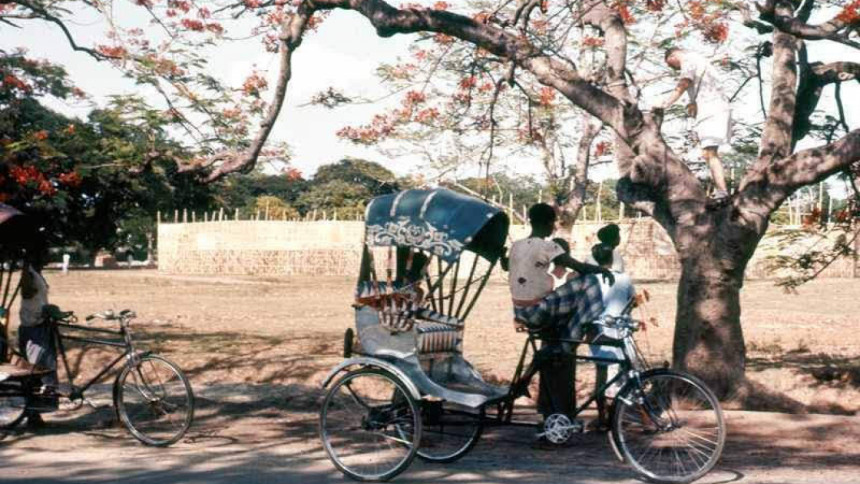 Private Cars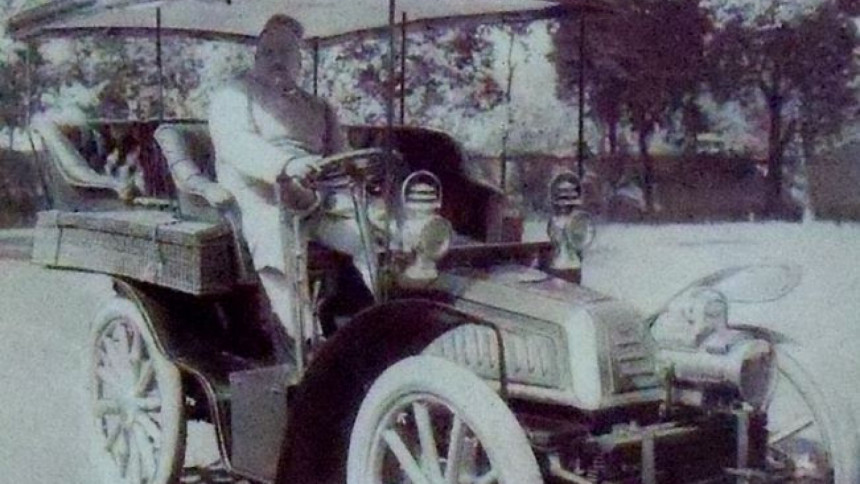 The first car owned in Dhaka was Nawab Salimullah's. It was bought and brought to Dhaka from Kolkata in 1904. Actually the Nawab family had a private car dealership for them which went by the name Dhaka Nawab Family Automobile (DNFA). This cannot be verified with proper sources, but probably a few other members of Dhaka's elite also started to buy cars in the 1920s, which we come to know from different memoirs.
Mawla Baksh, an interesting character from Dhaka's annals, went to Kolkata to work in motor workshops there, from sheer passion for motor cars. He came back to the city and joined as a foreman in the only motor workshop here, Excel Motor Workshop. It was situated in Nawabpur and run by the English. When they left in 1932, they left everything to Mawla Baksh. He immediately started his own workshop in Farashganj, and named it India Motor Works. It was taken over and used by the British during WWII. He got his workshop back in 1942 and moved to Laxmibazar. This was the first Bengali owned motor works in Dhaka.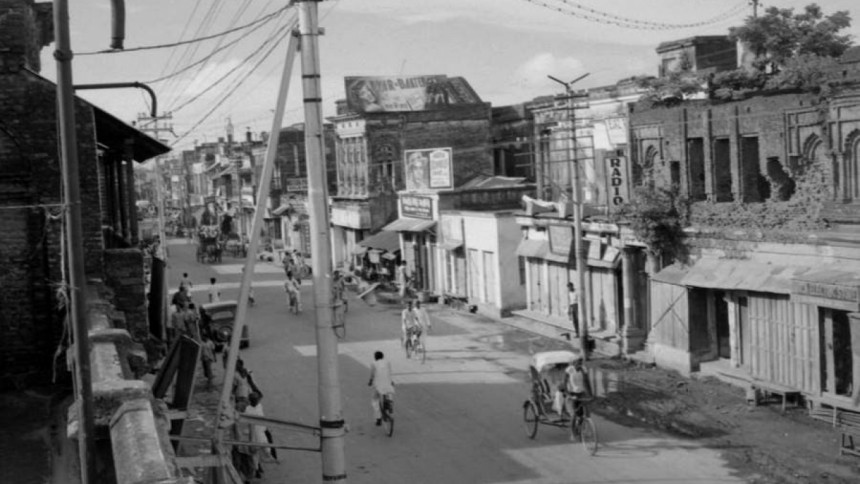 Dhaka's fortunes have seen many ups and downs since it was captured by the Mughals from the Pathan rulers of Bengal. As a town in a frontier province it transitioned gradually from a military outpost to a trade centre and finally became a "proper" capital. It is said that, the Mughal prince Azam made the first metalled road in 1678-1679 much to the astonishment of Dhaka's inhabitants. But this claim may be exaggerated, as there must have been a few roads before these for at least for defence purposes. But little changed in the next 200 years or so, as Sir William Hedges (who was the first governor of the East India Company in Bengal and stayed in Dhaka from 1681 to 1697), complained  about the location of the English factory in Tejgaon because of poor transportation connection with the main city.
The road network of the city grew steadily from the 19th century. In the end, the transport system became heavily dependent on roads, and even the very popular rail had to succumb to defeat. But even in this 21st century megacity, traffic still remains mostly informal: comprised of a variety of modes of transport like rickshaws and pushcarts with the infrastructure (e.g. roads and other facilities) remaining incompatible with our time.
---
Dhrubo Alam is Transport Planner, Bengal Institute for Architecture Landscapes and Settlements, Dhaka, Bangladesh. Email: dhrubo@bengal.institute
Ananya Roy is a Doctoral Student, Department of Built Environment, Tokyo Institute of Technology, Tokyo, Japan. Email: roy.a.aa@m.titech.ac.jp
---
Follow

The Daily Star Opinion

on Facebook for the latest opinions, commentaries and analyses by experts and professionals.
To contribute your article or letter to The Daily Star Opinion, see our

guidelines for submission

.
---