Deshpriya Jatindra Mohan & Nellie Sengupta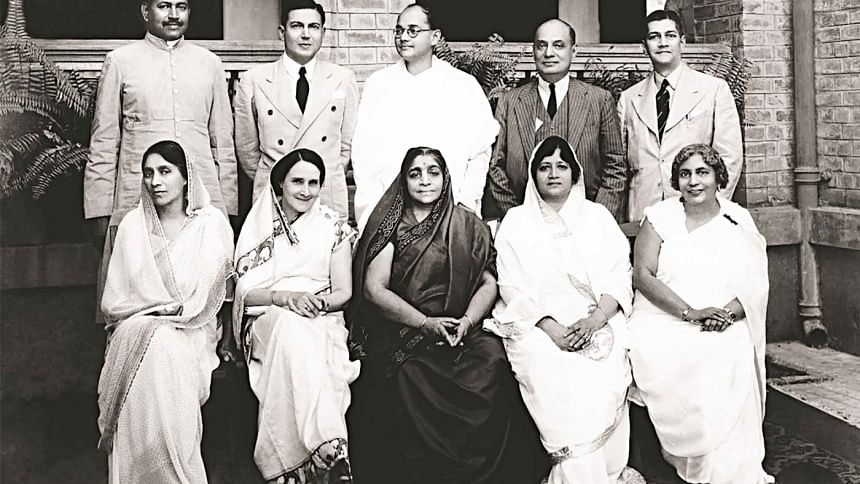 Chittagong (now Chattogram) the age-old abode of saints and savants, Sufi traditions and shrines, monks and monasteries, beguiling lush green rolling hills, river and the sea have in a romantic vein always evoked a picturesque vision as a land of serenity, meditation, prayer and spiritual songs. However, historically it has also acquired an enviable distinction of being the hotbed of protest, patriotic fervor, revolutionary activities and armed insurrection against British colonialism.
The following story unfolds in a prominent zamindar (feudal landlord) family of the Senguptas, in the then remote and obscure sleepy little village of Barama, now in the Chandanaish upazila of Chittagong district, seven years prior to the great Indian rebellion of 1857, with the birth of Jatra Mohan Sengupta in 1850. He became a distinguished lawyer, politician, philanthropist and a notable anti-British nationalist of Bengal. Later on, his worthy son Deshpriya Jatindra Mohan Sengupta, a Cambridge educated barrister would in turn go on to become a legendary nationalist politician and a diehard revolutionary activist against the British Raj. He in close cooperation with his devoted English wife, Nellie Sengupta, equally imbued with fervent nationalist aspirations as an 'Indian' freedom fighter, went on to become famous household names in Bengal. This is an inspiring tale of love, idealism, commitment, courage and supreme self-sacrifice for emancipation from British colonial rule of a husband and wife duo, endowed with indomitable spirit!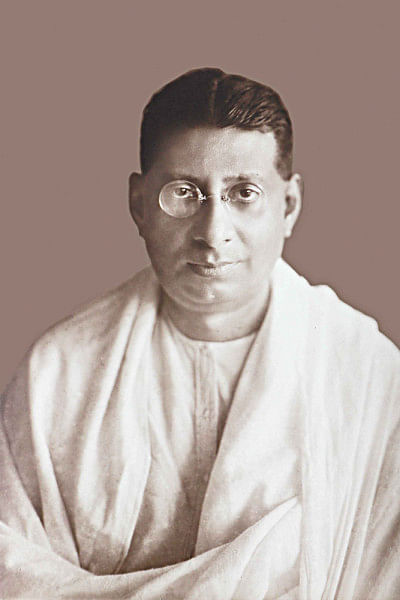 Jatindra Mohan Sengupta was born in 1885, in the village of Barama, Chittagong, to Jatra Mohan and Binodini Sengupta amidst a series of family tragedies. Three of his siblings died prematurely. Thus, initially he was brought up with lot of care and affection as the 'lucky one' to have survived. In his early days, Jatindra was not much interested in his studies. However, he was fond of reading books and enjoyed outdoor games. He attended the village school and briefly enrolled at St. Placid's School in Chittagong and thereafter, went on to South Suburban School and the renowned Hare School in Calcutta, from where he passed the Entrance Exam. He was a student of the prestigious Presidency College, Calcutta, which in that era admitted mostly students from rich and progressive Hindu families.
In those day, the most coveted career for an Indian youth from an educated wealthy background, was to try and qualify for the prestigious Imperial/Indian Civil Service (the 'Heaven born' ICS). However, it entailed further education or at least a temporary stay in England to sit for the ICS exam, which was held in London in the initial years. However, Jatra Mohan had other ideas for Jatindra. As an experienced lawyer and nationalist, he was loathe to turn his son into a 'toady' of the empire as an ICS officer, a typical 'brown sahib' doing the bidding of the colonialists. He therefore, enrolled Jatindra at age seventeen in Downing College, Cambridge University, in England to study law and become a barrister instead. After all, here was an elite profession where a Briton and Indian could face off on equal terms in the courts of law either in England or British India, confidently eyeball each other as professional lawyers and fight out court cases as worthy opponents based on sheer merit. In many cases brilliant Indian barristers/advocates deftly outwitted their British counterparts, and won court cases for their clients to the grudging admiration of Britons, especially in the judicial services in British India.
However, by the time Jatindra was leaving for Cambridge the political situation took an unprecedented turn in Bengal. In 1905, the formidable and imperious Viceroy of  British India Lord Curzon, had dared to partition Bengal into a predominantly Muslim majority Eastern Bengal (including Assam) as a separate province from the Hindu majority in West Bengal, ostensibly for administrative reasons, but clearly as an insidious design to 'nip in the bud' the nascent Indian nationalism and curtail the clout of the 'uppity' leaders of the Indian Congress party, who had started to clamor for self-rule. It was a classic case of 'divide et impera' (divide and rule). The consequence was disastrous for the Raj. Curzon, an avowed imperialist and his wily cohorts had grandly miscalculated. The partition which for the first time introduced communal politics in British India, instead of strengthening 'Pax Britannica' set into motion a plethora of hitherto dormant subterranean nationalist forces with violent repercussions and revolutionary activities throughout Bengal. The relentless agitation finally led to the annulment of the partition in 1911. The Indian student community at Cambridge were not immune from the virulent discontent against the British Raj at home. As the best of minds, many were transformed overnight into active nationalists and forcefully debated the fate of colonial India in secrecy and sometimes openly at their University 'Majlis' (club). In fact, many of the future activists and leaders of Indian independence would come from amidst these bright and radicalized nationalist students at Cambridge, mostly scions of elite Indian families, such as, Jatindra and Jawharlal Nehru. 
So, how was life at Downing College in Cambridge University for Jatindra? There prevailed a congenial atmosphere at Downing, which promoted intimacy between the British and Indian students. As fellow students they lived, studied, debated, dined and played sports 'cheek by jowl' in camaraderie without any overt hint of racism. In 1905, Jatindra rowed as bow for the Downing College Boat Club. However, the Indian students at Cambridge still had a clear sense of their own identity and community as a subjugated race in colonial India. Sociologically speaking, such self-consciousness was also partly cultural. Therefore, the perfect place for airing their grievances and anxieties found full expression at the 'Majlis', the Indian debating club. Named after the Persian word for assembly, the Majlis became the forum for colonial-era politics at Cambridge. It was a social club, debating society and a place for nationalist activism. The main topic of discussion revolved around Britain's control of India. The Majlis at Cambridge was founded in the late 19th century, with Jatindra becoming its president in 1908.
Now on to the story of Jatindra's soul-mate, his beloved wife Nellie Sengupta. She was born Edith Ellen Gray in 1886, the only child of Frederick William Gray and Edith Henrietta Gray in Cambridgeshire, England. The Gray's were a modest household, which exuded warmth and friendliness. In his biography, Jatindra is quoted for having said that Mrs. Gray "was a gracious and kind lady and often used to invite Indian students over to her home, knowing that most of them were homesick and lonely." The biographer further adds that Jatindra "went to tea and soon became a constant visitor. Gradually, he was attracted towards Nellie, which caused some consternation to her parents, for Nellie was their only child and the idea of her marrying an Indian and going away so far from home was anything but welcome." It is also alleged that Jatindra had moved in for a while as a boarder at the Gray's home. There is of course, little doubt that both Jatindra and Nellie were deeply in love, especially Nellie who was adamant to get married to Jatindra. However, there was also objection to the marriage from Jatra Mohan. He wrote to Mrs. Gray of the impracticality of such a marriage as the prospective couple belonged to very diverse backgrounds. He felt "A foreign wife, would lead to endless difficulties," and cited three main reasons for his disapproval. These were, "the difference in religion; the fact that an English girl may not be happy in an Indian home where she would have to fit into a large joint family, that Jatin had no income as he had not yet established a practice at the Bar." Jatra Mohan forthwith sent passage money to Jatindra asking him to return home to Chittagong. Jatindra obediently complied but up to a point. Having sailed for home, he impulsively changed his mind at Port Said in Egypt, took a ship back to England, hastily married Nellie at a registry office and then jubilantly sailed for Chittagong with his wife. He sent a telegram to his father regarding his decision and arrival date in Chittagong. The year was 1909.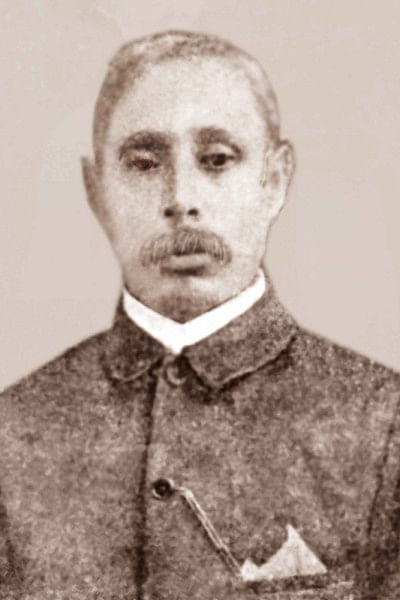 On arrival in Chittagong, Jatindra and Nellie were welcomed in the Sengupta ancestral village home in Barama, where Jatra Mohan and his family received their newly married English daughter-in-law and barrister son. Jatindra had already briefed Nellie on the ethos of Bengali culture including the rituals and nuances of the Hindu custom. Therefore, Nellie charmed everyone when she appeared looking radiant in traditional bridal raiment, and pressed her palms together in 'namaskar'. She stooped low to touch the feet of the elders in reverence, and petted the youngsters in a show of affection. The Sengupta family in turn showered rose petals on the bridal path, blew the conch shell, applied 'sindoor'(red cosmetic powder) on Nellie's forehead, while a family priest  made the couple go round the sacred fire in accordance with the Hindu marriage rites. Thus, Nellie was warmly embraced into the large Sengupta clan as one of their very own. After spending a few joyous days in Chittagong, Jatindra and Nellie left for Calcutta to start a new life. Jatindra was soon called to the Bar, and embarked on a successful legal practice which earned him fame as a notable young lawyer in Calcutta.
As a practicing lawyer in Calcutta, Jatindra soon came in close contact with Deshbandhu C R Das. He was greatly influenced by Das, who became his political guru. And, like Das and many others of that ilk, he eventually gave up his lucrative law practice and joined active politics and the Indian freedom struggle wholeheartedly along with Nellie in 1921, particularly during the Non-Cooperation Movement led by Gandhi. However, Jatindra's initiation into politics actually began in 1911. Meanwhile, Nellie had started her political career by 1910. Jatindra became a close associate of Gandhi and his right-hand man in Bengal. He became the Mayor of Calcutta for five terms, Chairman of the Bengal Reception Committee of the Indian National Congress in 1921, and elected to the Bengal legislative Council in 1923.
Meanwhile, Jatindra and Nellie became the proud parents of three sons: Sishir, Amar and Anil. A hardworking Nellie, rose to the occasion as a devoted wife, caring mother and continued her work as a staunch Indian patriot and freedom fighter. By sheer dint of sincerity and resolve she won the admiration and trust of all major Indian politicians and nationalist parties.
She always provided Jatindra with inspiration and moral support. She did not mind risking her life or endure any privation along with her husband and young family. The valiant couple voluntarily gave up a life of ease, comfort, wealth and security. Because of their unorthodox lifestyles, they often had to face financial hardship and debt since they would often help freedom fighters and their families with money. Jatindra was always there to defended nationalist revolutionaries from the gallows or jail, who were accused in criminal court cases by the British.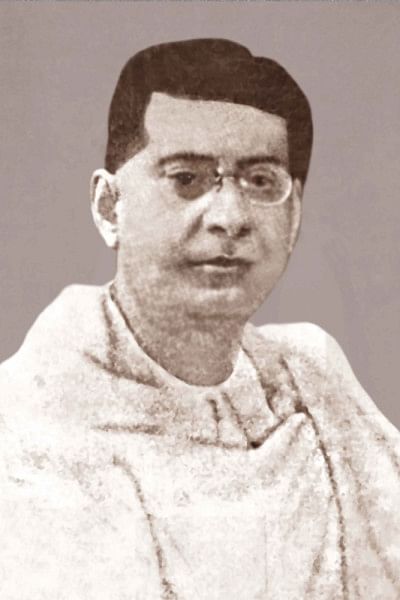 Jatindra was a pioneering 'trade union' organizer and leader for the legitimate rights of workers. He helped form the employee's union for the Burmah Oil Company and the Assam-Bengal Railwaymen. He successfully engineered strikes in both these organizations while heading these unions and was jailed. It was the first successful railway strike in British India. Nellie, vehemently protested the interment of her husband, addressed a meeting and courted arrest. During the non-cooperation movement she dissuaded the shopkeepers and customers in Chittagong from selling or buying of British goods. She herself wore home-made Khadi saree and went door to door selling hand-spun cloth to raise money.
In 1925, after the untimely death of Deshbandhu C R Das, Jatindra was elected president of the Bengal Swaraj Party. He also became president of the Bengal Provincial Congress Committee. In 1930, at a public meeting in Rangoon, Burma, he was arrested for inciting people against the government's decision to separate Burma from India as two entities. In 1931, he was sent to London to attend the Round Table Conference by the Congress party. There he showed vivid photographs of police atrocities committed by the British as savage reprisals for the Chittagong rebellion of 1930, which deeply embarrassed the British Government. During this period Jatindra was repeatedly arrested due to his political activities. In 1931 with Jatindra in jail, Nellie suffered four months imprisonment in Delhi along with fellow activist Aruna Asaf Ali, for addressing an 'unlawful' assembly. In 1932, Jatindra was arrested again and detained in Poona, shifted to Darjeeling and then transferred to prison in Ranchi, where his health deteriorated and he died of a fatal stroke on 23 July 1933. Because of his huge popularity, devotion and selfless contribution to the Indian freedom movement, Jatindra Mohan Sengupta, is affectionately remembered by the people of Bengal with the honorific sobriquet of Deshpriya or Deshapriya, meaning 'beloved of the country'. In Chittagong, Jatindra's closest associates were the notables: 'Sheikh-e-Chattogram' Kazem Ali Mia, Prasanna Kumar Sen, Professor Nripendra Chandra Bandhapadhaya, 'Chattol-Gourab' Mahim Chandra Das, Abdul Haq Dobhashi and Tripura Charan Chaudhuri.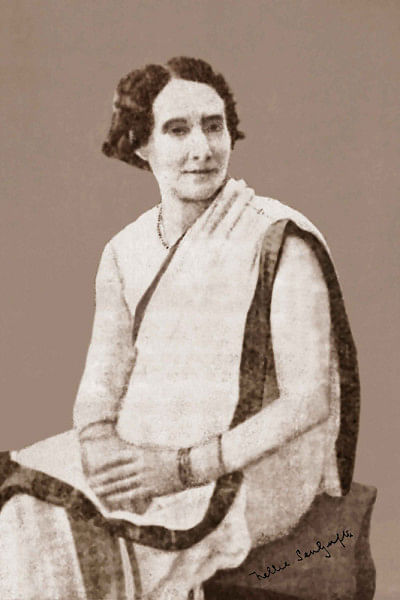 Meanwhile, Nellie Sengupta was elected President of the Indian National Congress at its 47th annual session at Calcutta in 1933, becoming the third woman and the second European-born woman to be thus elected. She was twice elected as an Alderman to the Calcutta Corporation in 1933 and  1936, and to the Bengal Legislative Assembly in 1940 and 1946, on a Congress ticket.
After the partition of British India in 1947, on the special request of Pandit Nehru, Nellie relocated to Chittagong, East Pakistan, to look after the interests of the Hindu community. She lived at her husband's ancestral property in Chittagong city. She was elected unopposed to the East Pakistan Legislative Assembly in 1954, became a member of the Minority Board and remained an active social activist. In 1970, she accidentally broke her hipbone and on the request of the Indian Prime Minister Indira Gandhi, she was brought to Calcutta for medical treatment and care. In 1973, she was accorded a tremendous public reception  in Calcutta and awarded the 'Padma Vibhushan' by the Indian government for her lifetime contribution to freedom, humanity and society. Nellie Sengupta passed away in Calcutta on 23 October, 1973, at the age of eighty seven. She had survived the tragic and untimely death of her beloved husband Jatindra Mohan Sengupta by a long forty years!
Waqar A Khan is the Founder of Bangladesh Forum for Heritage Studies